I am so excited to share Life Moments Shopper Planner for New Moms. It is a weekly planner for busy new moms.This planner is made especially for new moms and has lots of money saving coupons and discounts for moms of a newborn to 2 year old. Packed full of savings and has a handy planner inside great for keeping your family and coupons organized.
I had the chance to be able to review the booklet (perfect as my daughter is having her first baby) and sharing the information for any first time moms (or dads) or expecting parents! I repeat, it also has savings for baby-toddler. It's such a special time and expensive! Having resources that can save you money is great. Every little bit counts. ( & if your a crafty mom you can set your savings aside for supplies or other things) See below what I liked about the Life Moments Shopper Planner and how it can help you! Maybe you'll want to sign up for a free one too! (Sign up below)
Take a peek at what it looks like and why I liked it!
These are my honest opinions of, "What I loved about this Life Moments Shopper Planner" ;
It's nice size approx. 5 x 7 planner
Perfect Purse /Diaper Bag size with coupons right in the book for you to use
Coupons and booklet are printed on quality card stock
Cute, clear design
Place for meal planning
Next to meal plan area shopping list or note area
On the bottom of each meal planning page are tips, recipes
Being a mom of five I know how expensive it can be and the need for organization. Mom's spend, on average an additional $10,400. in the first years of their child's life! Using savings and discounts can ease some of the expense plus add up to big savings over time! Let's not talk about when they get older and have lessons, moving out and college expenses!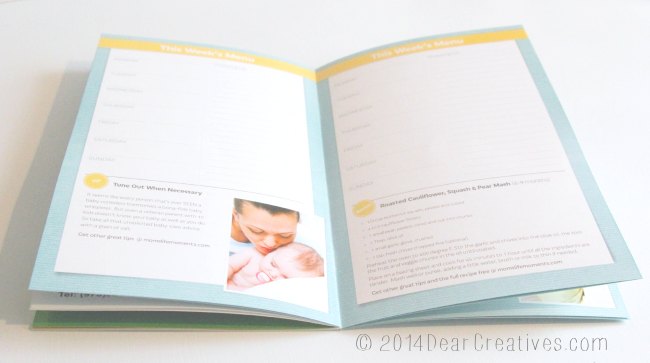 The coupons in LifeMoments were for items any new mom will be using with $1.00-$2.00 off per coupon and there were a few mail in offers / discounts.
It's Free & easy to sign up! I really think you'll enjoy getting it!
Disclosure: I had the opportunity to review the booklet via #ShopperIncite and will be compensated for this post all opinions are my own & 100% honest. I shared photos to give you an idea of what the booklet looks like. I hope you enjoy the coupon book and shopping planner if you decide to sign up.
Do you know someone having a baby? Feel free to share sign up information & also have them sign up for free. No strings it's a great offer.
What other types of offers are you interested in?