Today the fashion world lost the icon Karl Lagerfeld. In my little corner of the world I have always admired his innovative style, art and creativity. Of course his designs didn't fit my lifestyle but, never the less his fashions inspired what we wear and how we wear it.
Karl Lagerfeld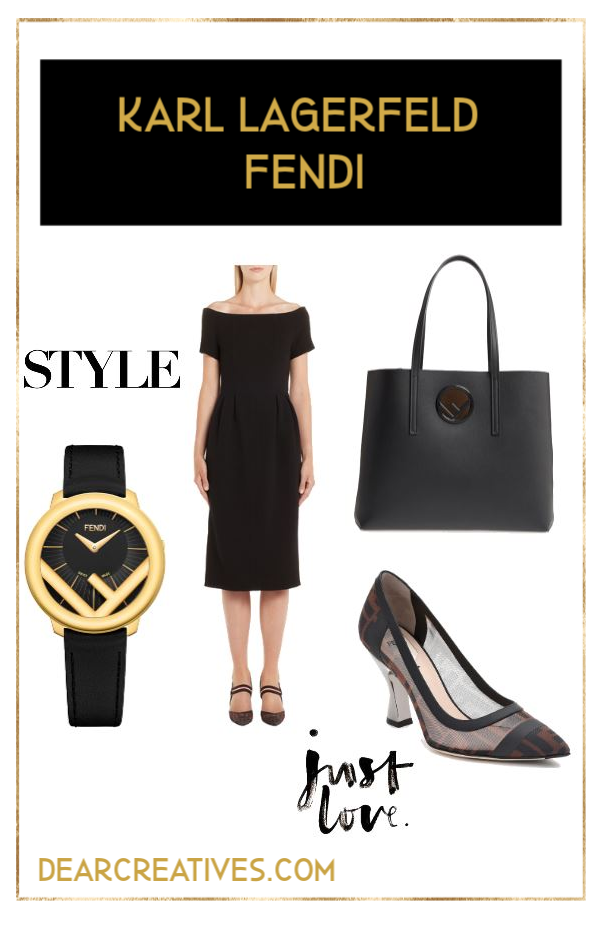 The trickle down affect of fashion from top to the bottom of the rung. I had to laugh a little at one of his quotes I spotted on Instagram when I hopped over to see what was being said about this amazing, creative fashion genius.
"Sweatpants are a sign of defeat. You lost control and bought some sweatpants." Karl Lagerfeld (ref)
Why did I chuckle? Because working at home you can be in your sweatpants, which often times I think can tend to make you be in a more relaxed mode. I was just online shopping for fashions that I could wear while working from home, with the mind set that you can be a creative, working from home and not be in sweats all day long. Lord, I don't want to lose control. And no I didn't buy sweatpants.
"Why should I stop working? If I do, I'll die and it'll be all finished." *ref *
Who Was Karl Lagerfeld?
The iconic creative director, fashion designer, artist, photographer, caricaturist who lived in Paris. Life of Karl Lagerfeld (Karl Otto Lagerfeld)
More interesting facts and articles
Karl Lagerfeld 2018-2019 Fashion Show NYC
Chanel | Métiers d'Art/Pre-Fall 2018/19 by Karl Lagerfeld | Full Fashion Show in High Definition (Widescreen – Exclusive Video/1080p – Temple of Dendur/Metropolitan Museum of Art/New York
Fendi Fashions

There are affordably priced Fendi pieces but, it really depends on your budget or what your willing to pay for investment pieces. Fashions like Chanel and Fendi might never be in my closet but, that doesn't mean that I don't adore them, and the designer behind it all.
Norstrom description with Chanel Bags and Fendi products; Fendi – Founded in 1925 as a family-owned fur and leather-goods shop in Rome, Fendi has grown into an icon of Italian luxury, beloved especially for its signature Baguette and Peekaboo handbags. With creative director Karl Lagerfeld at the helm, Fendi produces apparel, shoes and accessories known for a sensual lightheartedness.
"Within moments of the news, the fashion world was missing a bright star, the fashion lights dimmed for Karl Lagerfeld." Theresa Huse
USA Today broke the news with this posting of Karl Lagerfeld's passing. Karl Lagerfeld, the eccentric German designer who blended fashion and art, who favored white hair, black sunglasses and 19th-century-style shirt collars, and simultaneously was creative director of French (Chanel), Italian (Fendi) and eponymous international fashion labels, has died…..
"I do my job like I breath"
RIP Karl Lagerfeld
Fashions