15 Must Have Travel Outfit Ideas
Well, I made it to the computer to share a few travel outfit ideas. Yay for Friday! FRIYAY! TGIF! Some week's are like that you just wish they would fly by or you could take a redo. I haven't been able to keep up with anything. Can you see me shrugging my shoulders. Oh, well.
Onto the outfit idea and finds that you can add to your wardrobes. Because I'm trying to get a jump on my travel outfits. If this isn't what you are looking for just pop over here to see all our fashion, beauty and lifestyle posts.
Travel Outfit Ideas
2 Piece Swim Suit | Ruffle Sleeve Dress
I've been talking about a wardrobe refresh (on Facebook). I posted I bought a few new pieces to add to my wardrobe. I still am looking for some basics to layer in for spring fashions and getting a jump on my travel outfits for summer. My clothes have just gotten worn out, or donated (thanks to my Marie Kondo
purge).
Enjoy today's fashion finds. I hope it has you purging your closets and getting ready for fun and adding a little style to your life. Get ready to back your bags for traveling. Are you getting ready to hit the road?
Travel Finds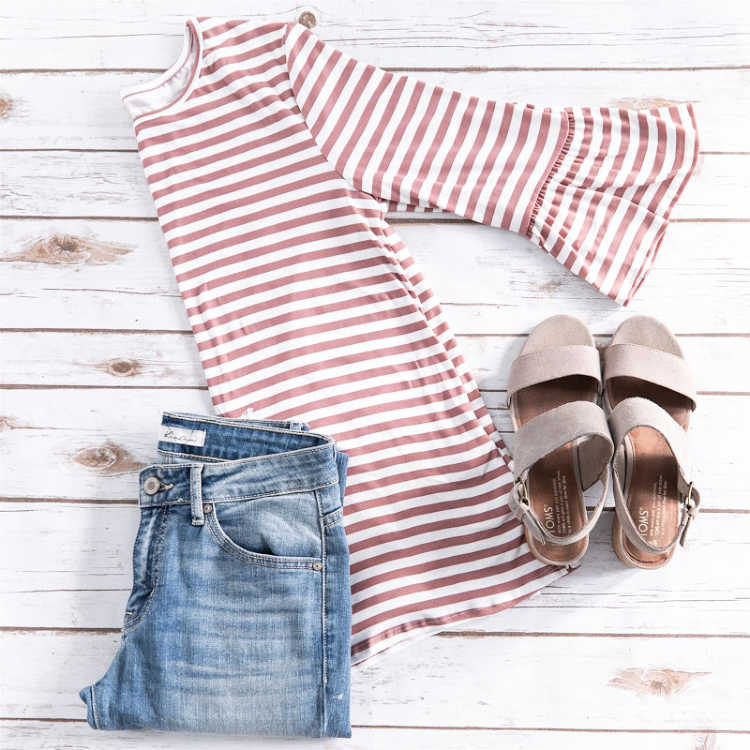 Deals of the day
City Blouses was $32.99 Now $14.99 / Ships for $18.98! LTO (29 colors)
Bell Sleeve was $39.99 Now $19.99 + Free Shipping LTO (5 colors)
Darling Pinhole Espadrille Flats – Was $64.99 / Ships for $30.98 LTO (assorted colors)
New here? Be sure to subscribe
Pin it for Later
Every Day Fashions
Shop for more travel outfits
Are you getting ready to travel?