Hope your ready to get this party started. I can't wait to see all your inspiration crafts, creativity, DIY s, beauty and fashion and recipes! I've been tweeting and pinning this week and will continue to share your posts. If you missed last week's craft and creativity party you can find the party #123 here. Hope your ready for this week's Inspiration Spotlight Party.
With the week of Christmas holiday coming up I want to wish you all a very Merry Christmas. If you are traveling have safe journeys! Wishing you a lovely time with friends, family and loved ones. If you can't drop by until after the weekend to add your entries not to worry the link-up is open all week! We had lots of lovely posts be sure to visit at least a few bloggers. Meet someone new and see their recipes or projects.
Here's a recap of this week on the blog in case you missed any posts;
THIS WEEK'S INSPIRATION SPOTLIGHT FEATURES:
Perfect for making last minute gifts is this Peppermint Bark candy diy and recipe. In less than a few hours you can have a pretty yummy gift to give that only takes a few ingredients. See how Sherri made hers, grab the recipe from Luv a Bargain, gather your supplies and get candy making. No fancy skills, tools or equipment needed!
Homemade Peppermint Scrub DIY & Recipe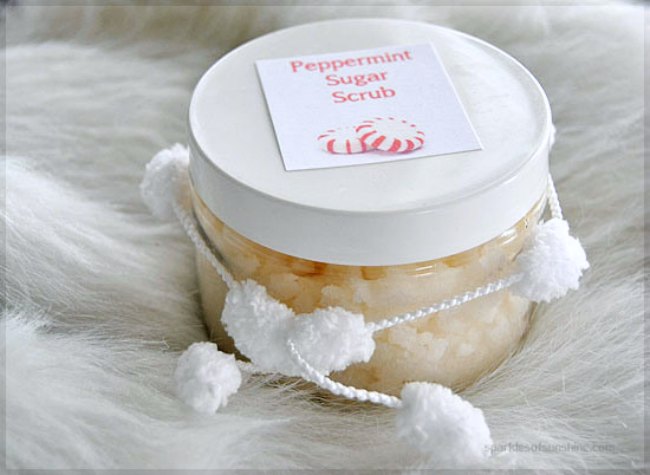 Looking for a last minute gift to give people? How about this easy Peppermint Sugar Scrub! DIY and recipe shared by Christie of Sparkles of Sunshine. All you need is three ingredients, jars and optional tags. She also shares a link to a second recipe on her site for Lavender Rosemary Body Scrub which sounds amazing!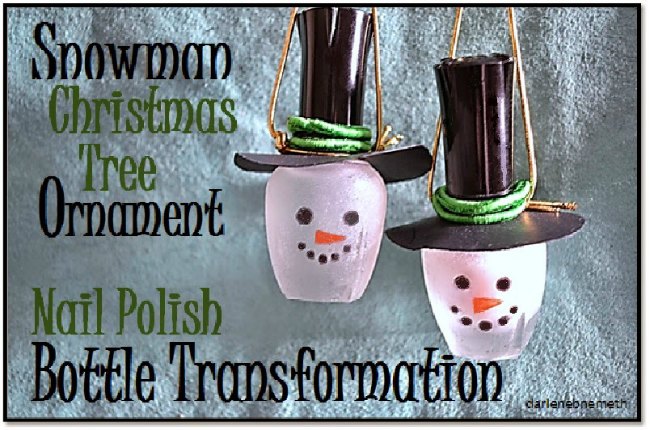 Usually we just toss our old nail polish bottles straight into the recycle but, after seeing this little tutorial you might want to rethink doing that and make your own mini snowman nail polish tree ornaments. Darlene at My Little Shop of Treasures shares how she created these with an easy DIY. If you rather not etch the glass you can pick up some textured snow paint at Michaels making it even easier.
Inspiration Spotlight Shout Outs;
I've been pinning and tweeting all your entries! Also if you missed last week's party be sure to check them out the link is at the top of post.
Please don't forget to visit at least one or two entries and leave them a comment. Don't just drop a link and run.
Now it's your turn to Join In & Button Up!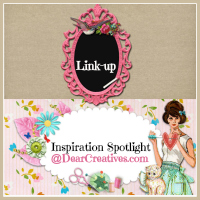 <div align="center"><a href="https://www.dearcreatives.com/"rel=nofollow" title="Dear Creatives"><img src="https://www.dearcreatives.com/wp-content/uploads/2013/01/Button-inspiration-spotlight-dearcreatives.jpg" alt="Dear Creatives" style="border:none;" /></a></div>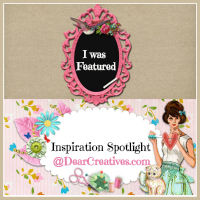 <div align="center"><a href="https://www.dearcreatives.com/"rel=nofollow" title="Dear Creatives"><img src="https://www.dearcreatives.com/wp-content/uploads/2013/01/Button-Inspiration-Spotlight-I-was-featured-2013-DearCreatives.com_.jpg" alt="Dear Creatives" style="border:none;" /></a></div>