Having a teenager means lots of holiday gifting for their close friends and Sammie is no exception to that! Sometimes it even means finding out there is a holiday gathering or party at the last minute when you need to grab a gift quickly and head on over dropping them off at their friends. Today I'm sharing some beauty makeup that is perfect for gifting tweens or teens.
The great thing about this makeup is that it's being carried at Walmart. Many of us have easy access to local stores which makes this so easy to pick up or visit online for gifting. These by Markwins International which is synonymous with high-quality cosmetics at an unbeatable value. There are several makeup kits to choose from so let me share the details of each kit. Give your hard to please tween or their friends the gift of glam with Markwins #Flashmob & MINI-NAIL Salon lines exclusively at Walmart!
#FLASHMOB Gift Packages available at Walmart;
We partnered with Brandbacker and Markwins to share our 100% honest thoughts on the products we received.
Here's an overview of the #Markwins Makeup Kits being carried at Walmart;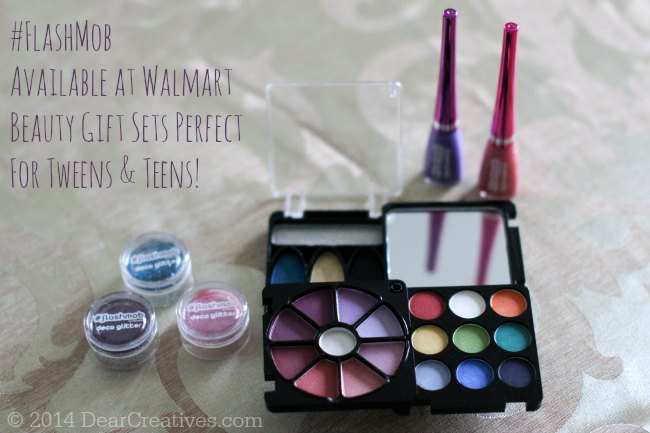 #FLASHMOB GOTTA MOVE
Charge up your look with a bold statement eye! Three-tiered eyes shadow compact lets your create endless eye looks on the go. Add electric definition with shimmer liquid liner in two bright shades, then turn up the voltage with megawatt glitter
#FLASHMOB URBAN NAILS
Charge up those nails with a jolt of color and sparkle! Megawatt loose glitter and amped-up polish take your mani from flatlined to fab in a flash
#FLASHMOB URBAN LIGHTS
Charge up your pout with electric shades! Part lipstick and part balm, these ultra-bold lip crayons deliver intense color with moisture and shine
#FLASHMOB LIQUID VOLTAGE
Charge up your lips and locks with megawatt color! This electrifying collection includes five Liquid Voltage glosses that deliver serious sparkle and shine, plus two ultra-bold hair chalks for instant highlights
We had the chance to sample #FLASHMOB Gotta Move;
We really loved the eye shadow pack with it's three tiered compact that opened up big!
Two bright shimmer liquid liner choices for hot holiday cuteness! And three posts of fun mega pot glitters. This is going to make one great gift! That is if I can get Sammie to hand it over. I can see us picking up a few more for gifting a few of her besties this season!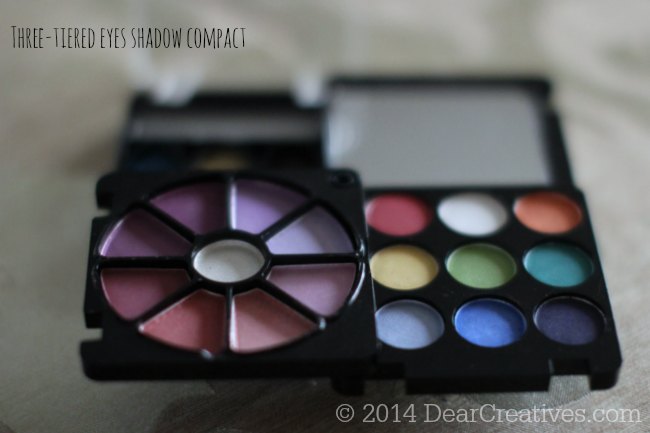 And here's one last close up for you! We didn't use this #Markwins set we are gifting it. But, it's made by Markwins 30-year history of industry leadership and innovation, Markwins International is synonymous with high-quality cosmetics at an unbeatable value. You can see our other reviews of Markwins makeup listed below! We think any tween or teen would love these makeup sets! Affordable quality and conveniently available at Walmart! Perfect for last minute shopping & stocking stuffers!
Have you finished your Christmas shopping?
Visit Walmart to see the gift sets!
Related Beauty posts Markwin Makeup Reviews;