Fall is the time of year that I love entertaining, enjoying the company of family and friends. I've often found that it's easy to put together gatherings and events. Picking my favorite items and with a little planning to make it easy! I grew up in a big city being exposed to many cultures and cuisines. One of my go to appetizers for get together s that is popularity is Hummus. Of course you don't just have to use this for entertaining it's a food option I love having in my home for snacking too. Recently I had the chance to try a new Roasted Red Hummus. I created a simple spread with the perfect wine pairing.
You don't always have to make homemade appetizers or hummus for entertaining. Finding products that taste delicious, that even taste homemade can be a perfect way to have convenience and quality for serving your guests.You can make your appetizer plan easy, grab the perfect wine and other non alcohol pairings to serve along side of your foods. Use a few of your favorite serving dishes, wine glasses and cloth napkins and you have an easy entertaining plan set in motion.
The perfect pairing for your hummus is a Chardonnay wine, freshly cut veggies and a great baked bread. Of course you can use crackers if you prefer.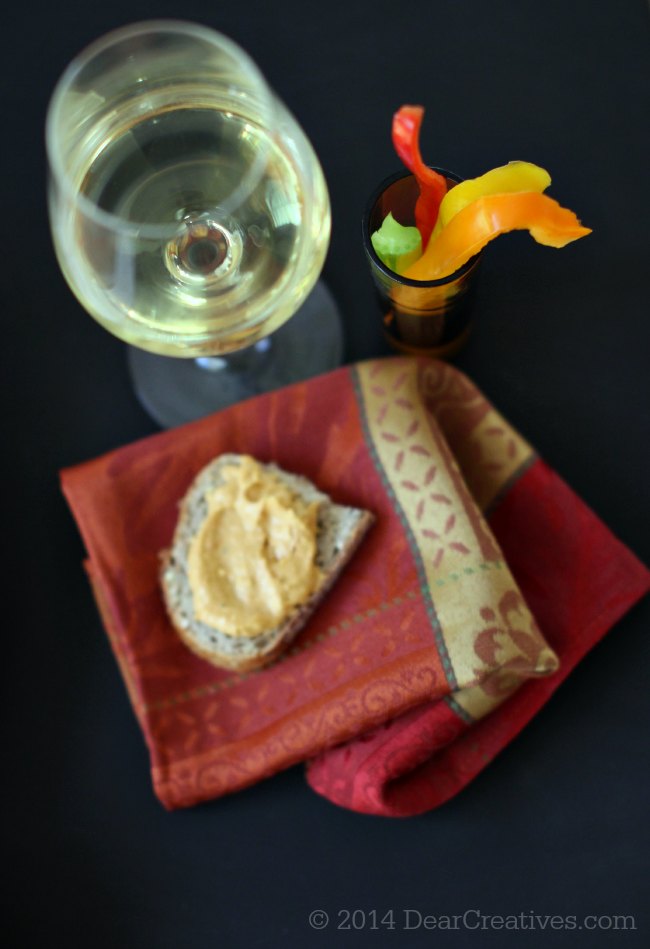 But, I went with a rustic, whole wheat and grain bread.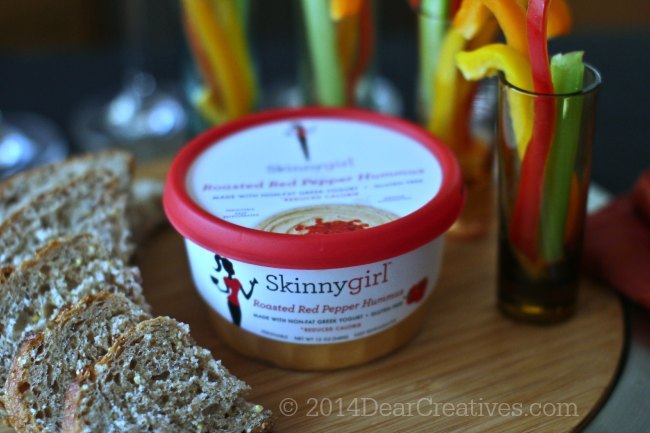 Front and center is a new product that I tried and love! Skinnygirl Roasted Red Pepper Hummus. Of course you can keep it skinny for your dipping by just using veggies and a reduced fat cracker choice.
Literally you could just pop the top off and serve it on your tray. #NowThatsSomeSkinnyDipping
Skinnygirl hummus is made with non-fat Greek yogurt, reduced calorie, all natural, gluten-free and kosher!! Bam! What's not to love about that?
I decided to dress my Skinnygirl up a bit and served it in a crystal glass dish. I mean what girl doesn't like a little bling? Right!
SkinnyGirl hummus flavors include:
Classic
Cilantra Jalapeno
Roasted Red Hummus
Roasted Garlic
You might know Skinnygirl from their delicious low-calorie cocktails. Now they are expanding to include more options for our entertaining or enjoying. Options include; non-alcoholic beverages, snacks and microwave popcorn! Hollar!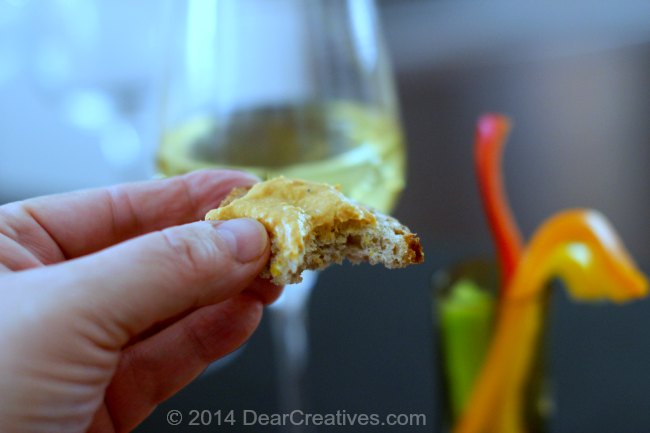 I've enjoyed Bethenny Frankel and her Skinnygirl brand for some time now, way back to the Housewives of NYC. You don't have to be a skinny girl to enjoy these products, cause it's all about that base! You know! But, as Bethany say's " Everyone loves indulgent snacking while enjoying a cocktail, and with these dips there's no need to feel guilty. Each flavor is more delicious than the next. It's hard to believe they're low calorie! I love using them in recipes too!"
Well I have to say I honestly have fallen in love with this Skinnygirl Red Hummus. It's creamy, smooth, best of all delicious and a great healthy food.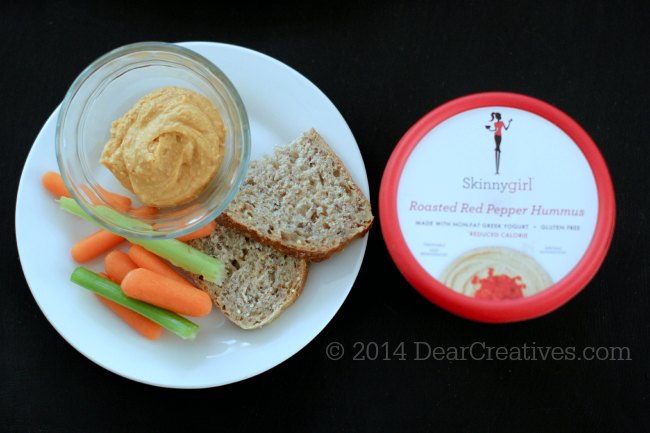 No matter if you try this hummus for entertaining with friends or eating and entertaining with kids I hope you enjoy Skinnygirl hummus as much as we did! You can find Skinnygirl products in locations right now such as; Kroger, Hy-Vee, Fairway Market, Bristol Farms, Gelson's, and Walmart. Grab a coupon below to try some! Then I'd love to hear how you enjoyed your Skinnygirl hummus or if you tried any other of the products. I'm dying to try the Cilantra Jalapeno next you know how I love Mexican cuisine. What flavor would you try?
I participated in an Influencer Activation on behalf of Skinnygirl. I received a product sample and a promotional item to facilitate my review. These are my 100% honest opinions, text and images.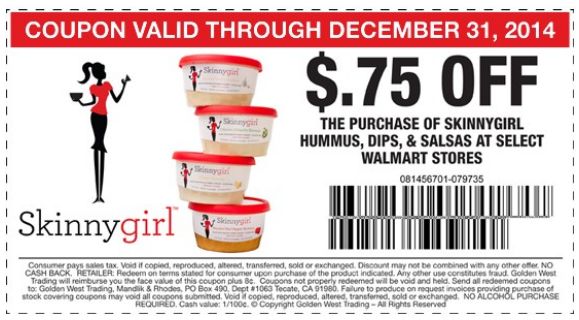 Have you tried the new Skinnygirl hummus?