Get ready to follow the steps to make and DIY this Sunflower Design into Twine Sun Flower Coasters! This is an easy DIY that you can make and use in your home. Or make coasters as a homemade gift idea! Now is the perfect time to make coasters for your tables or outdoor tables. Make these DIY coasters with twine, rope, or jute!
Are you looking for a quick and easy DIY home decor project? Or summer craft ideas? Why not make coasters? Staying at home more, drinking hot drinks (like coffee or tea), or iced drinks (like me right now), coasters will keep your tables free of getting those pesky wet spots and rings. This is a budget-friendly craft project that anyone can do.
This easy project and these craft ideas can make nice DIY gifts too if you are thinking of Christmas in July.
DIY Coasters – (Rope/Twine)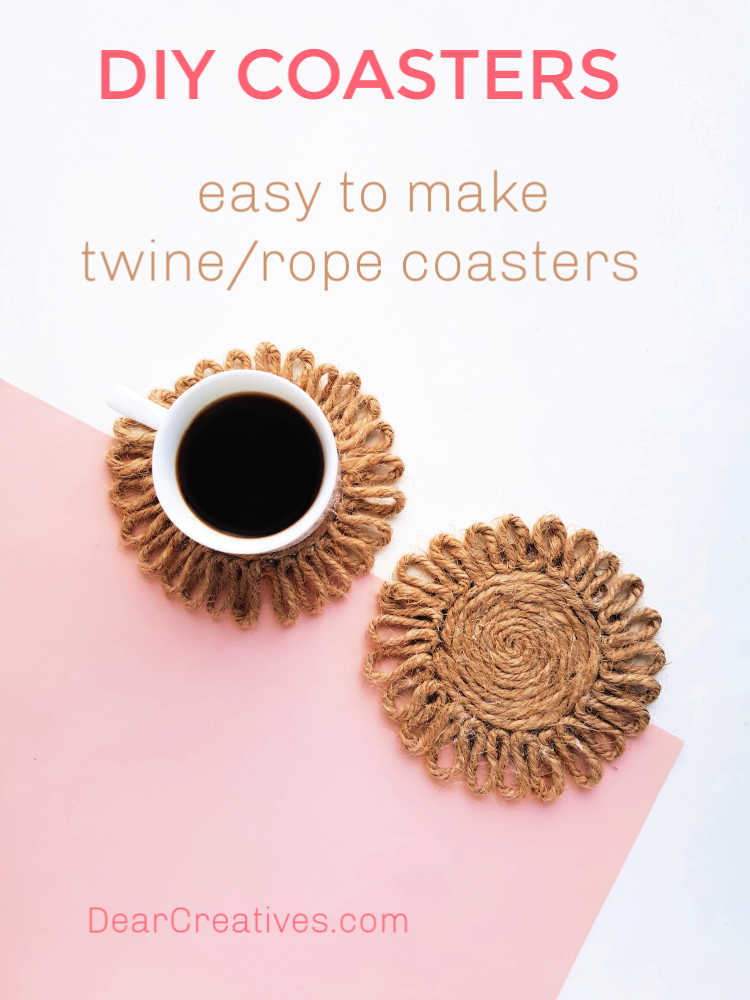 With summer here it's fun to make crafts that you can actually use and add to your decor! These coasters are shaped like sunflowers (flowers) or can be interpeted as a sun or flower. They can made from twine, rope or jute. They have a fun, summery, boho vibe to them. These coasters are pretty and perfect for setting your iced water, coffee or other drinks onto.
If this isn't the craft for you, here's where you can find more home decor ideas and DIY home decor.
DIY Drink Coasters
You might remember these DIY Coasters made with felt? These drink coasters are cute felt coasters, that are also fun and easy to make for your decor. DIY Felt Fruit Coasters. Be sure to take a peek at this DIY craft too.
PRO TIP – Make these coasters from twine, jute, or rope. The process is the same! If you use thicker rope be sure to cut a little larger base for making the craft project. Carefully trim as needed as you get towards step 4 as you begin looping.
DIY Twine Coasters
List of Supplies:
Craft foam sheet or felt or cork
How To Make Coasters From Twine/Rope
What is the standard size for a coaster base?
The standard coaster size is roughly 4 inches around. Use a drawing compass to make your circle pattern on paper. Or make it freehand.
Instructions:
Step -1
For the base, you can either use felt or craft foam sheet, whichever you have available at home. Cut out a round shape from the base material. The size of the base should be slightly smaller than the size you would prefer for the coaster.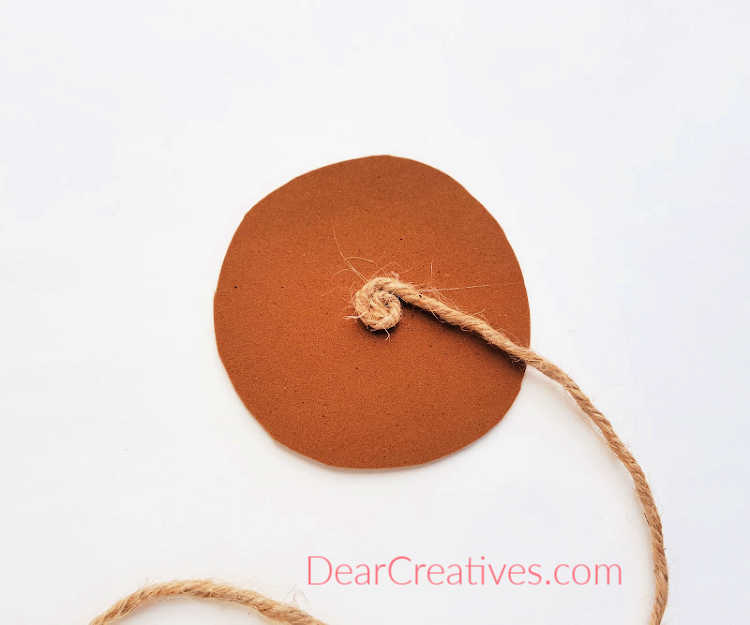 Step -2
Hold the twine rope from its open end and create a twirl pattern with it. Apply glue in the center of the base cutout and place the twirled rope on the glued part of the base. You can also use hot glue for the quick craft.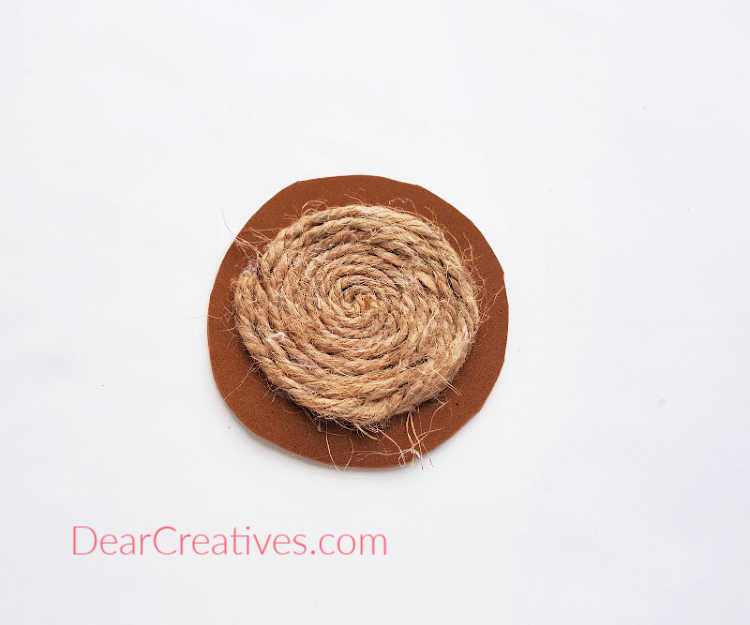 Step – 3
Now apply glue and circle the rope around the center twirl, on the base. Continue to circle the rope around the center twirl until 2cm (0.7874 inches) of the base material remains around the outer side. Cut off the rope from the bundle and glue the open end with the base, adjacent to the last wrap.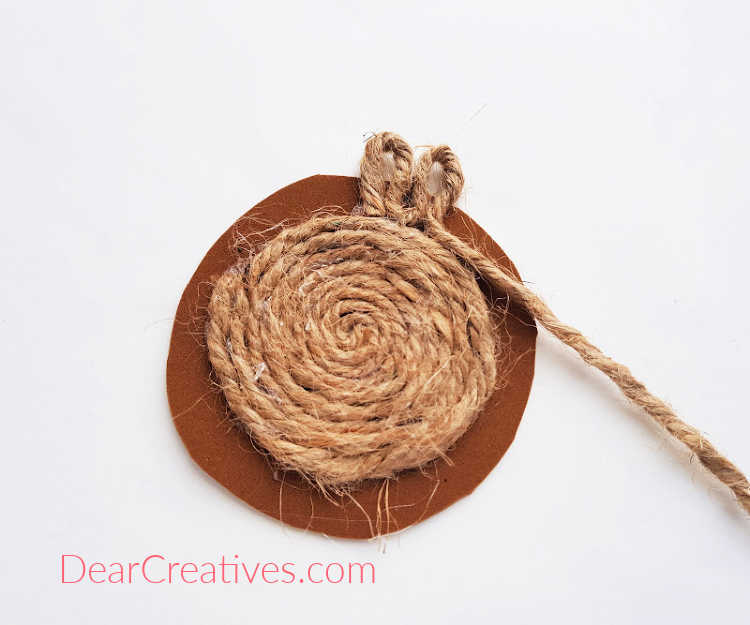 Step – 4
Take the rope again without cutting it from the bundle. Form a loop and glue the open end of the loop on the remaining border of the base. Make sure to keep the open ends of the loop adjacent to the twirled rope (attached to the base).
Step – 5
Continue to create a loop and attached them around the 2cm (0.7874 inches) in the remaining border of the base.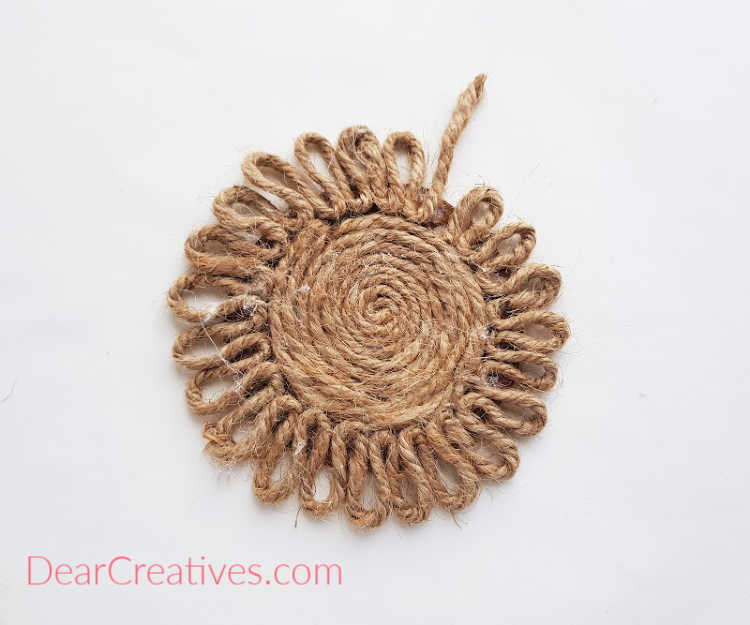 Step – 6
Once the loop covers the entire border, keep enough rope to create the last loop and cut off the rope from the bundle.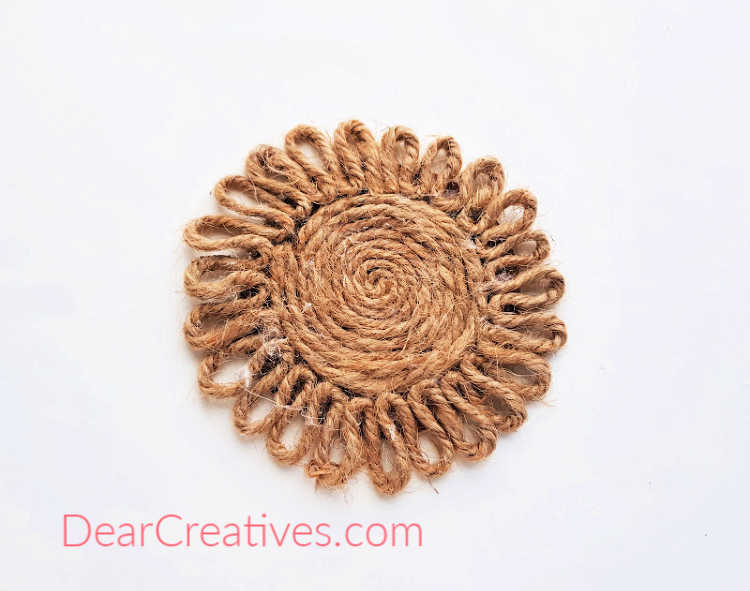 Step – 7
Attach the open end of the last loop with the base and allow the glue to dry.
Tada! Now, you are ready to use your table coasters when they are dry!
I hope you get to try this DIY home decor craft soon! Sunflowers remind me of spring, summer, and fall decor but, can be used at any time of the year. Especially if you have an eclectic or boho vibe in your home, our backyard space.
DIY Sunflower Coasters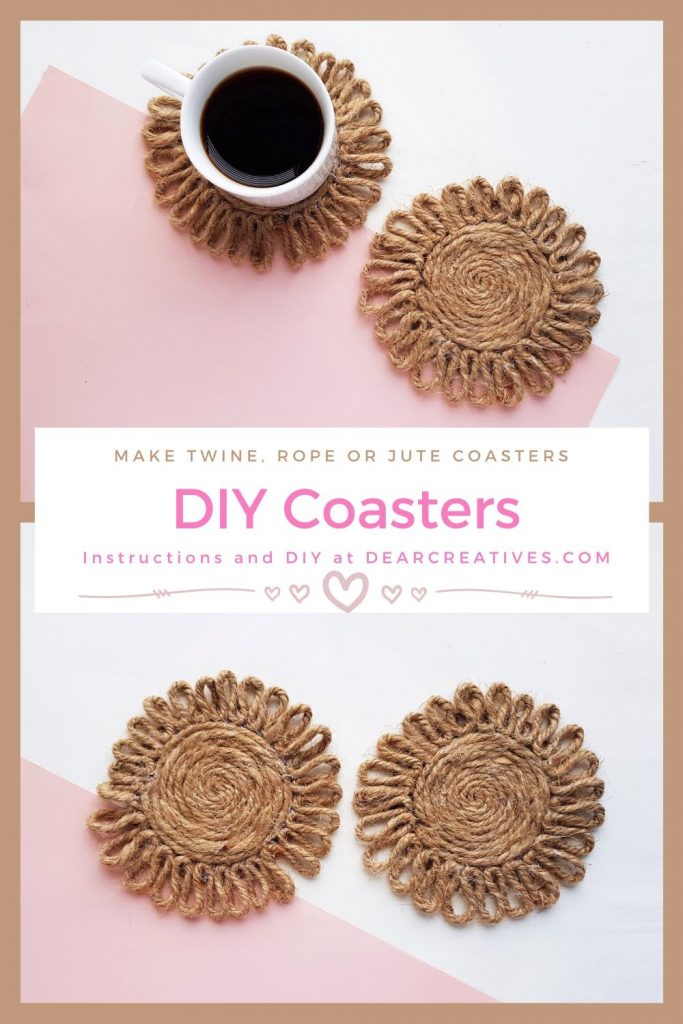 Looking for more crafts with rope?
Today's project or any of these rope crafts are fun and easy to make.
Make these fun and easy DIY Macrame Rainbows with a few craft supplies. It's a great beginner craft project you wrap yarn around ropes and assemble them into a rainbow, attaching ropes to a felt backing. Adding pom poms are optional but, give them a cute boho look.
This fall wood jute banner is easy to make and display in your home!
This DIY autumn banner is made with a Cricut and hung on jute/twine rope.