Dear Creatives, I had to share that I was excited to find some new summer classes at CreativeBug! I think there are quite a few new video classes & some classes on sale for as low as $9.99 for a single class or you can purchase a monthly subscription to take as many as you like. One class that caught my eye was a class for how to build the cutest puppet doorway theater. Since it's summer maybe your interested in some of the kids offerings too. There are classes on how to make Shrinky Dink Jewelry, Nature Pals, Felt Puppets & more. How fun to get kids creative this summer & doing their own projects.
Disclosure: I am an affiliate of CreativeBug if a class is purchased I will earn a small commission. These are my honest opinions.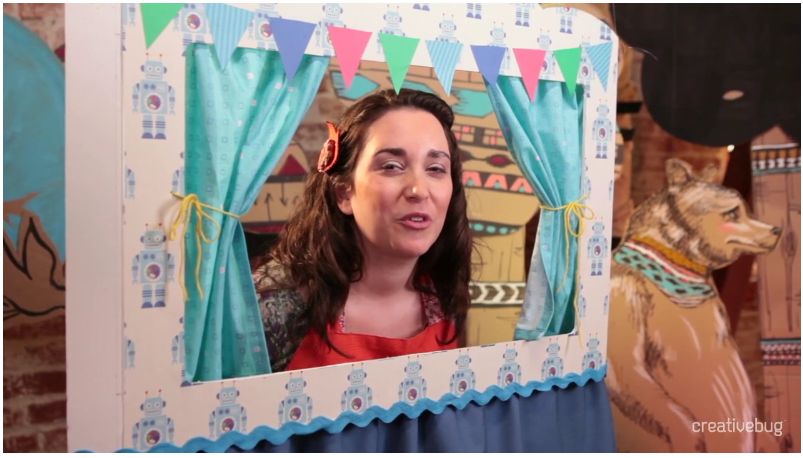 Of course there are plenty of classes I am seeing to take with their wide selection! From sewing, to making rice paper lanterns (which look so pretty), home decor, ceramics to my favorites I am considering printmaking & book binding. This next class is one I have taken, but elsewhere it's Beeswax Collage.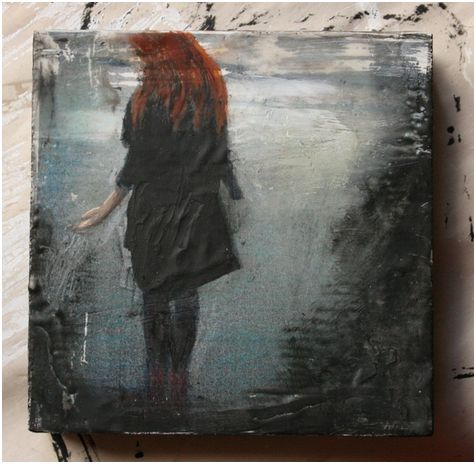 Molly (Student) Beeswax Collage, Image Transfer and paint
When I saw they offered Beeswax Collage Video Class I had to share it! If you have never worked with beeswax it is super cool & creates the dreamiest effects on what you collage. I have taken it else where but, at CreativeBug with the price is a mere $14.99 for the class that is a deal!! In my area someone taught a similar class & it was over $350. for two days! If you have never tried collage this is a great way to learn how fun it can be, but with the added elements of beeswax! You can use images, paper elements, paints, pens & then you add beeswax. Once you learn the technique the results are limitless.
Beeswax Collage Courtney Cerruti ( Teacher)
Learn how to turn simple blocks of wood, photocopies and beeswax into personal works of art. With their lived-in patina, these storyblocks offer endless options to personalize. Courtney will teach you specific techniques, along with how to best select images, and tips for composition and decoration.
So if you are looking for creative fun, kids crafts classes for the kids who are saying, "I am bored." or Just ready to get into a new craft yourself drop by CreativeBug to see their new eclass / video offerings & get started on something that interests you! You'll find their class list quite extensive & in categories that make it simple for shopping for what your interests are!
What is the last creative class you have taken?