Last year I freezer canned. This year strawberries are looking ready, fresher and riper than I have seen them this season. I was looking for alternate easy canning recipes and methods to preserving these fresh fruits. I also wanted to update my canning skills and easy canning recipes. It has been years since I have done water bath canning with my grandma. I was interested in learning modern canning methods from an online canning e course I saw.
When poking around Craftsy I noticed the class I had been eyeing for jams and marmalade s. It is on sale. I took advantage of this online canning e course. It is taught by Rachel Saunders, proprietor of the Blue Chair Fruit Company. In the Craftsy class Rachel shows you innovative, easy techniques for making flavorful jam and marmalade.
I believe her technique is mainly oven canning. I technique I have never tried! That is what makes me excited to start early this year. In July and August it will be too hot for this method where I live. But, then we can pick it back up in Sept-Oct as we have a long growing season out here in Central, California.
This post may contain affiliate links, at no cost or price change to you. We will earn a small commission for qualifying purchases. We love sharing resources, classes we love and use.
Online Canning E Course
Jam and Marmalade Class
The Craftsy class is normally $39.99 and is 50% off at $19.99 at the time of this posting. What is great about Craftsy's online classes; you can take them at your convenience by viewing right on your home computer.
When you purchase the Online Jam and Marmalade Class it's yours forever. Stored right on the Craftsy site in an easy to find in your profile area.
Now, I was hesitant at full price just because I already know some canning techniques. But, after visiting Rachel's site, reading the reviews, hearing about her approach I signed up and took the course!
If you are new to canning this might be a great introduction to the entire process of jam and marmalade s. I read several reviews before taking it. The teaches clearly and it's easy to follow along from. I learned quite a bit.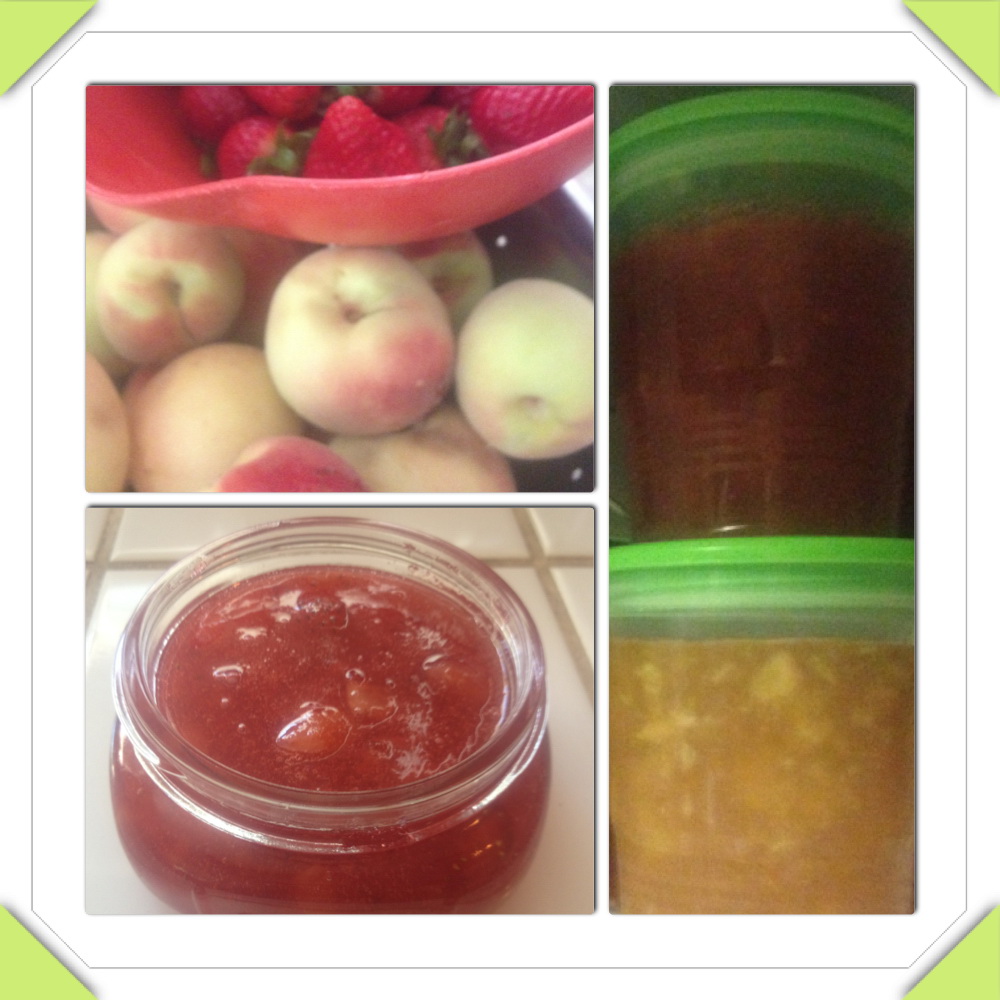 This was my last years freezer jam. I've made quite a few jams since this and gotten a new camera and taking the course. But, instead of updating the image (we all start some where) you can see our journey, photography and our easy canning recipes in the index listed at the end of the post.
Below are student examples shared from the class. I did see she is also holding a 4 hour class in Oakland CA. at the price of $195.00 in person. Yes, it comes with a dinner and 4 jams to take home but, my point in sharing, it's another option if you are in that area and would like hands on. (it's not a Craftsy class) Now compare the online value to the Craftsy class (on sale now at $19.99 ) You received 8 hd videos and it covers these canning topics:
1 Introduction 3:57
2 Equipment 28:44
3 Blackberry Jam 36:07
4 Strawberry Jam 48:53
5 Marmalade 23:18
6 Preparing Marmalade 42:20
7 Cooking Marmalade 31:12
8 Jarring 12:49
Source: Marjorie's Blackberry Jam via Miz Lisette on Craftsy
I hope by sharing this you can see the value you get for the pricing. It opens the door to a lot of possibilities when it comes to canning your own jams and marmalade s. I can' wait to share what I make. Take better than i phone photo's this year to share with you.
Do you can? What canning methods do you use?
Already a seasoned at canning? You might be interested in her cookbook: The Blue Chair Jam Cookbook
Related Canning Posts: