Dear Creatives, Did any of you catch the Great American Baking Competition? It airs on Wed's & previewed May 29th. I just happened to catch the show & might just give it another try, as I love baking. These are hobby bakers who are competing to high stakes. The show is based on the British show on BBC The Great British Bake Off. The show already has gotten mixed reviews, but if you like baking or just watching food competitions you just might enjoy the Great American Baking Competition.
Like all cooking & baking shows some are better than others. I don't know I am ready to buy into the whole pie, but maybe another slice. We love to bake in our house & since it's getting too warm already to heat up that oven there is no better way than to watch other's baking. For some of the contestants you can see they might struggle to get near the end. Yet, for some they are coming with a few more skills under their belt that just might make them head to the end. This week's technical challenge was for a savory pie with a hot water crust. They were mini standing pies. ( pot pies)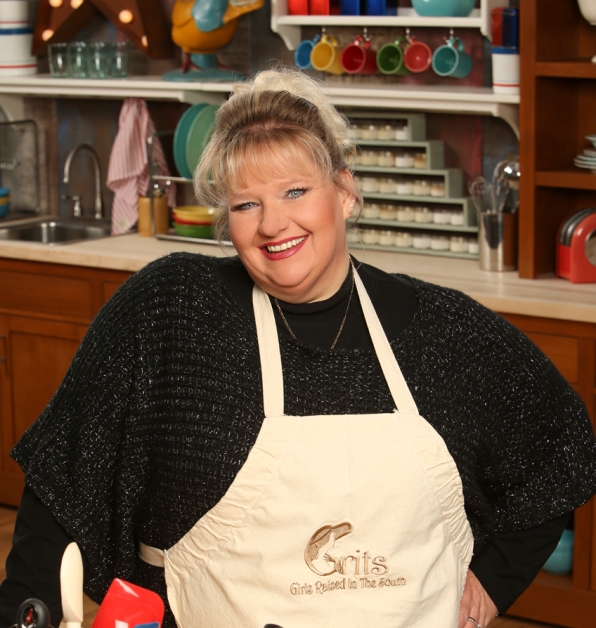 The first winner this week was Francine Bryson after all the judging was done. Judges for the competition are Paul Hollywood & Marcela Valladolid. The show is hosted with Jeff Foxsworthy.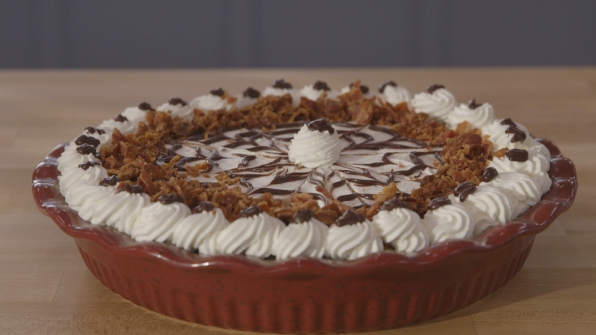 Image Source Credits: CBS
This was her Chocolate Peanut Butter Bacon Pie which I have never heard of. Have you? Flavors said to enhance the sweet salty by use of the bacon. Francine also made chocolate cherry tartlets. She also made two savory pies. Each person started with a pie of their choice, tarlets & the savory pies. The other contestants varieties of all the baked goods along with video's from the competition can be seen via the link under the pie aboe.
Judge Marcela Valladolid shares her recipe for Strawberry Meringue Cake (Mostachon) Also there are other recipes tossed in here & there.
You can see the Great American Baking Competition on CBS Wednesday's at 8/7 Central Time.
Do you have a favorite competitor yet if you have watched it? Did you enjoy the Great American Baking Competition if you had a chance to see it?
Meals by the Week takes meal planning off your plate. We plan dinner menus based on sale items at your grocery store. Currently, Meals by the Week publishes 18 different menus each week for grocery store chains, including Safeway, Hy-Vee, Trader Joe's, Sprouts, and others. They also publish a Vegetarian and a 400 Calorie menu. Their recipes are family-friendly, and we like to build convenient menus based on real food.