Are you ready to make carrot muffins? Why not elevate you're the recipe by adding apples. We did just that and made Carrot Apple Muffins. If you rather make, bake a different type of muffins try any of our tested muffin recipes.
Carrot Apple Muffins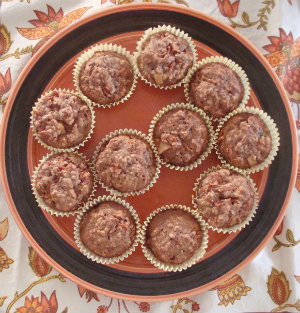 I found several recipes for carrot muffins but, they had spices I didn't like, along with dried fruits I am not fond of so I decided to create my own. It turned out yummy! But, of course, you can change the fruit or dried fruit in these to suit your tastes. I think next time I might take it a step further and decrease the sugar by adding applesauce. I didn't try doing that yet, but the next time I do that I will update the recipe with the alternative ways to make carrot muffins should the recipe turns out good.
Carrot Muffins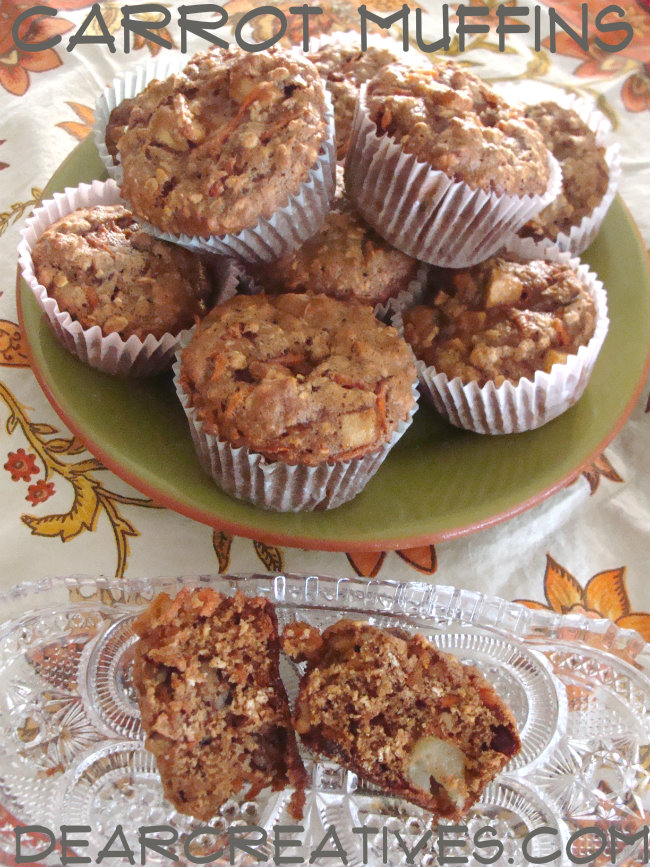 NOTE: I hope to update the images for this recipe which was originally made back when I first started blogging and before I took photography courses.
If you make the recipe make sure not to over bake the muffins.
They could become easily dried out if overbaked. My oven runs hot so I rotated half way and pulled them out several minutes early.
You will need to watch muffins half way through to ensure to get them out on time.
Use a clean knife or toothpick to see if it comes out clean with no batter on it, then they are done.
One of the biggest tips I love to use is spraying an ice-cream scoop
with nonstick spray prior to scooping batter into pre-lined cupcake pans. You only need to spray it once andworks the entire time! Fill each muffin liner 3/4 full.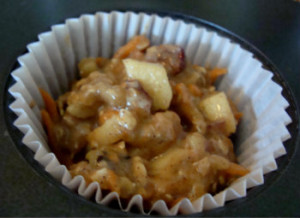 Using a scoop for the batter really helps them be uniform in size and finish baking at the same time.
These were really yummy and pretty to serve all on one plate!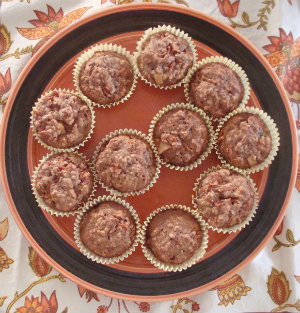 Carrot Apple Muffins Recipe
What are your favorite muffins to bake?
Looking for things to bake?