Dear Creatives, It was time to get a little baking in. These are the best Oatmeal Cookies EVER! The kind that have you wanting to get out a glass of milk, your favorite coffee or tea & get dunkin' One half of the batch with chocolate chips & the other with apricots & walnuts! I can't say enough about this recipe & how it can be changed so easily with your favorite ingredients from the basic Oatmeal Cookie Recipe you can create so many variations & adapt it to your tastes. This Oatmeal Cookie recipe has been around longer than I have & is sure to please generations more. Now onto the Oatmeal Cookie making.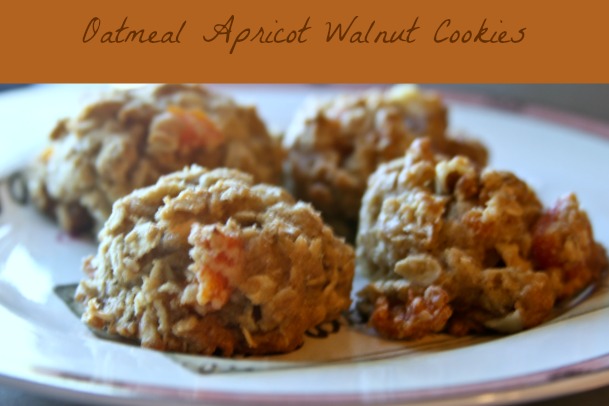 Of course the kid approved ones are the Oatmeal Chocolate Chip Cookies! My favorite the Oatmeal Apricot Walnut.
I get tired of making the same cookies so I like to adapt recipes trying different ingredients, flavors. Sammie loves Oatmeal Cookies, we all love Oatmeal Cookies! I hope you do too! Because if you do you are going to want to bake some up & eat them right off the plate before they are even cooled all the way.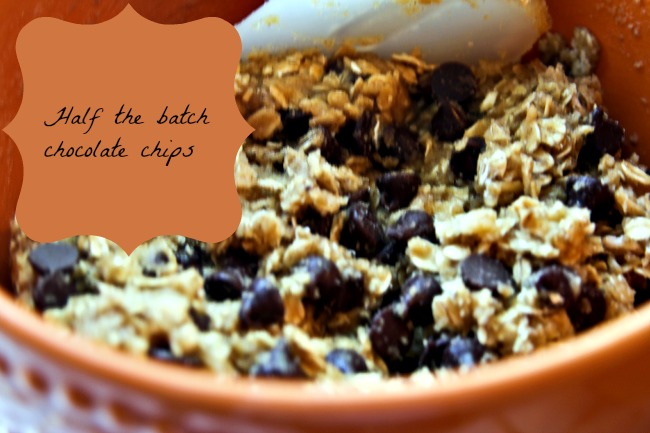 These Oatmeal Cookies are a bit crunchy on the outside, tender & chewy in the inside. Packed full of love & so easily made. If you aren't a baker this is a no fail recipe. Just make sure to rotate your pan in the oven & check the bottoms to make sure they are lightly browned, then pull them right out to cool.
My grandma always made Oatmeal Cookies, but my mom didn't bake often. I said it before & I'll say it again, my grandma mixed me up & stirred in the love of baking into my blood. I even worked at a bakery just out of high school while in college. I hope I am doing the same with Sammie. No she doesn't have to become a baker! But, I just want her to know how to read a recipe, adapt one & enjoy the love that comes from something home baked.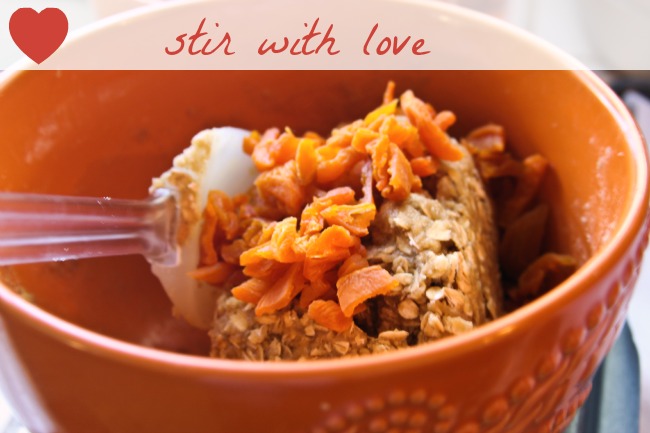 The recipe is for a basic Oatmeal Cookie. I happened to have apricots in a package needing to be used. I chopped them up & added them in. How much? Well, about half the bag. Then I made some Oatmeal bars with the rest I'll save that for another day. Then I chopped up at least a cup of walnuts to go with them. Split the batter in half & mixed it with love.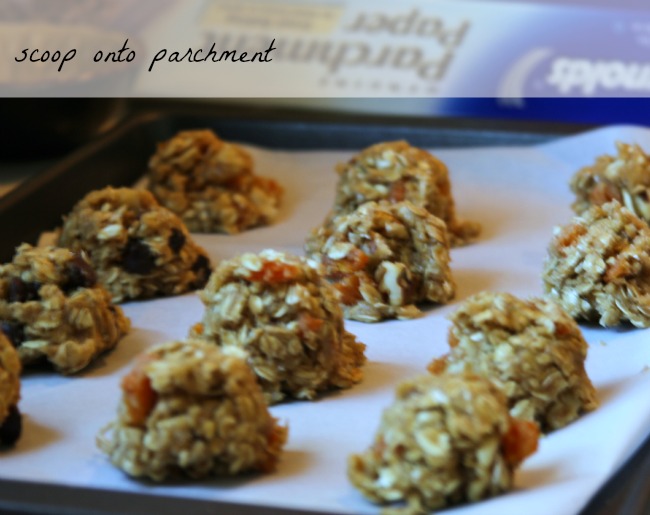 I like using parchment you don't have to scrap the pan clean. TIP: Use a small ice cream scoop & they end up the perfect size.  More than enough to make you say, oh my goodness!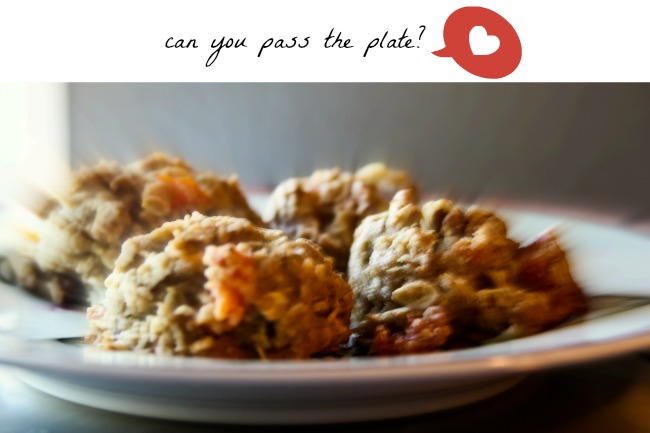 My favorites the apricot walnuts & a cup of coffee or apricot tea perfect for sitting on the patio & enjoying a good book. Do I hear a heavenly, ahhh?
Beat Ever Oatmeal Cookies! #Recipe
Adapted from Vanishing Oatmeal Cookie Recipe by Quaker Oats
Ingredients
1/2 cup butter softened
3/4 cup brown sugar (I adapted & used 1 cup)
1/2 cup granulated sugar
2 eggs
1 tsp. vanilla
1 1/2 cup all purpose flour
1 tsp. baking soda
1 tsp. cinnamon
1/2 tsp. salt (optional)
3 cups Oatmeal quick or old fashioned (my favorite is Quaker Oats & used old fashioned)
Original recipe calls for 1 cup raisins I adapted as follows:
1/2 bag semi sweet chocolate chips for half the batch
1/2 bag dried apricots & 1 cup chopped walnuts for the other half
Instructions
Pre heat oven to 350*
Cream butter & sugar together
add eggs, vanilla into bowl.
In a separate bowl mix dry ingredients: flour, baking soda, cinnamon & salt, mix well
Then add oatmeal mix together with wet ingredients & then split batch. In half the batch add semi sweet chocolate chips.
In the other batch add apricots & walnuts.
Scoop onto parchment paper or non stick pan. Bake 8-10 min. rotate pan if cookies are larger & bake another 3-5 min. watch to see they are light brown & check bottoms.
Cool on a plate or cooling rack.
Makes about 4 doz.
http://www.dearcreatives.com/milk-dunkin-oatmeal-cookies-variations-recipe/
DearCreatives 2012-2014
What is in your favorite Oatmeal Cookies?
Looking for more:
Linking up @ Whipperberry &  parties