Hi are you ready for an easy Smothered Chicken Recipe! This is made with a skinless chicken breast perfect for spring and keeping the calorie content lower. Also this is a great recipe to add into your tacos as I shared in yesterday's post! But, you can use in quesadillas or in my enchilada recipe too! This recipe has paprika and pepper to add wonderful flavors without adding too much heat! It's super quick to cook up! Let me share what you can use the recipe for along with how easy it is.
Think of all the options with this Smothered Chicken Recipe; tacos, enchiladas, quesadillas, tortilla soup, taco salad, southwest chicken salad….Now you have the idea, this basic recipe can fit the bill when starting as a base to these recipes. Like things less spiced try spicing only one side first but, if my picky kid loves this chicken I'm sure yours will too.
Just add  your chicken into a non stick skillet that has about a tablespoon of olive oil. Next I don't even measure I just coat the top side with pepper, paprika, garlic powder and a dash of salt and cook on a medium heat.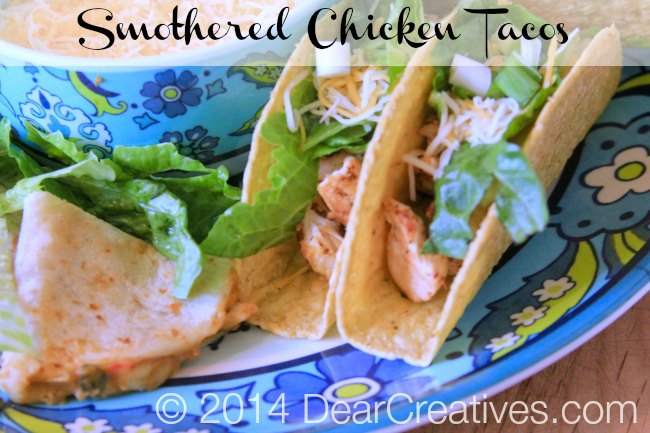 When it's not translucent I flip over the chicken and coat the other side with the same spices, then finish the cooking process until thoroughly cooked. Internal Temp. 165 See this chart for Safe Minimum Temperatures at FoodSafety.gov
Maybe this image will show you how easy the Smothered Chicken is to cook up! Toss in pan with olive oil, spice, cook. Add to chopping board, be careful use a fork and knife when cutting it will be too hot to handle with hands. Chop up the chicken place in bowl. Warm or fry up some corn tortillas.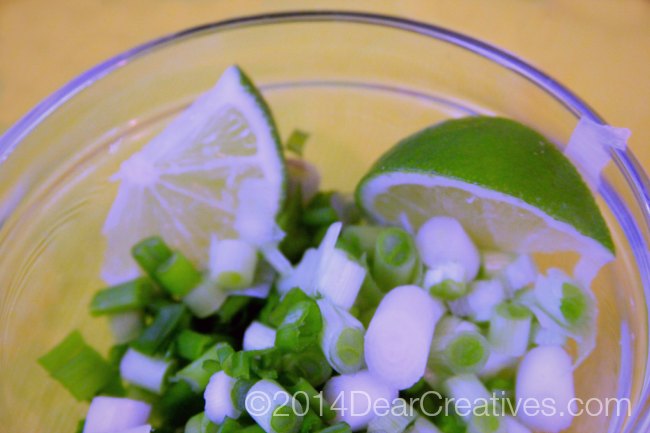 Serve with your favorite fixings. I pre chop my lettuce, tomato, green onion and limes. Yep, squeeze a little lime on them if you like.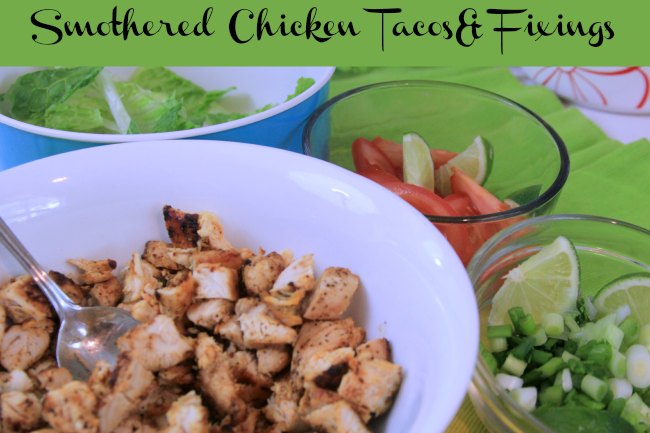 Shredded lettuce
Tomato s
Sour Cream
Salsa
Taco Sauce
Shredded Cheese
You get the idea. What ever your families favorite toppings are just add and enjoy! If you missed yesterday's post you can see how to make a Fiesta Mexican Cuisine platter in Under 30 Minutes! This Fiesta platter includes the chicken tacos.
What is your favorite dish to make with chicken?
Related Posts: