Dear Creatives, I reviewed OraMD which is an herbal 3-1 liquid toothpaste, mouthwash & breath freshener. OraMD is made in the USA It is 100% Pure botanical Oils of Almond, Spearmint & Peppermint. I have used other herbal toothpastes before but, never drops. I often have shopped our local health food stores to find ways to be healthier & use more organic or use more natural products. Below I have shared some of the information about OraMD & my experience using while reviewing OraMD along with the review there is a giveaway & three lucky winners will receive a bottle of their own to try.
You can use OraMD instead of toothpaste. It comes in a small glass bottle. The drops are easy to come out & get onto your toothbrush or just use as a mouth freshener. From my experience when you first use OraMD it is a little strong you can use 2-5 drops. At first I wouldn't use 5 drops I would use a lesser amount. I would get used to the difference & allow your taste buds to adjust. I have to say it leaves you mouth super fresh feeling & a cleaner taste in your mouth than regular tooth paste. I didn't contact my dentist or hygienist to get his /her opinion but, if you are concerned you can prior to making a change. You still have to floss as you normally would. I do like using this method of teeth, mouth & gum cleaning. I don't think my young daughter would like it, but then again she didn't try it. (She has a geographic tongue where the taste buds are on top, instead of on the bottom & flavors seem more enhanced to her)
Snapshot of my Conclusion with the use of OraMD – Review:
Pros:
Mouth feels fresher
Natural product
two types: original or extra strength
buy 2 get one free offer for returning customers
Cons:
You need to get used to the taste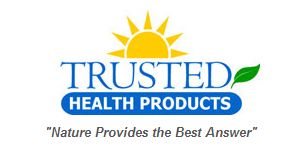 This information is being shared from OraMD's fact sheet:
It is recommended to brush twice a day using 2-5 drops, floss & rinse when you use OraMD & of course follow the hygiene instructions provided by your dentist & hygienist & have regular dental cleanings & check ups.
OraMD cleans & polishes teeth but, does not whiten ( for whitening you can use baking soda & hydrogen peroxide 2-3 times per week if you use a whitening tooth paste rinse & use prior to OraMD )
OraMD is safe & recommended for children age 3+ with no allergies to peppermint, spearmint or nuts (1 drop for children)
Do not use while pregnant or breastfeeding
Do not swallow
Avoid eye contact
OraMD can be strong the first several times you use it; this will subside within 2-7 days
Bottles have tamper-evident caps
OraMD cost comparison:
$15.31/ mo 1 product with the three uses
$36.76 / mo 3 products Fluoride free toothpaste, healthy gums rinse breath mints
$20.99/mo Clinical gum protection toothpaste, teeth & gum rinse, breath mints ( most commonly used)
$13.23 Cheap Conventional products toothpaste, mouth wash, breath mints
Ora Care includes the cost breakdown on a directions sheet with brands but, you can see it is comparable in price with several mouth care choices
Enter Giveaway via RaffleCopter Widget please note terms: ( USA & Canadian residents only)
Visit Trusted Health Products-OraMD to find out more about OraMD or purchase. Don't forget to try & win a bottle of OraMD for yourself via the giveaway contest!
Disclosure: This is my honest opinion of my experience using OraMD your experience may differ from mine. I did receive the product to enable my review directly from Trusted Health Products.