Where did October go?? It's hard to believe it's the last week of the month! I guess I was so busy sewing and dealing with our remodel projects that it's scooted past me. To be proactive for November. I'm sharing my recipe line up for the month. (Of course if you find this later you can use it anytime!) Like last month's Meal Plan I decided to create a full months worth of recipes. We probably veered off the path a few times but, it sure helps having it all ready to pick from whether you use them all or some.
I have days where you will be making a meal such as chicken and the next day you make soup with it. There are a few days for left overs. If you are a larger family you can always view the previous months Meal Plan to help fill in days or grab some recipes from the Recipe Index. The great thing is the calendar has links that are clickable to each recipe! You can also print it if you like. It's set up to print on 8.5 x 11 inch paper. You'll find the link for printing the meal plan below.
November's Monthly Meal Plan;
November Monthly Meal Plan PDF free printable & Clickable Online Access to recipes
After you go to the Meal Plan you can enlarge viewing by clicking the magnifying glass in the right top corner!
All the recipes that are shown here are on the monthly recipe plan with an entire month of recipes
Be sure to subscribe (options) to receive yours direct to your email in box just sign up on sidebar for emails!
Here's a sampling of recipes for November cooking:

Fall Recipes
Meal Planning and Recipes. To get a full month of Meal Planned Recipes visit DearCreatives.com
This will be view-able with clickable links, printable in PDF format or you can download it. November's will be published 10-27-2014 Or view Recipe Index for Meal Plan http://www.dearcreatives.com/recipe-index/
Oct 24, 2014 - kevinandamanda.com -

22

Oct 24, 2014 - twopeasandtheirpod.com -

26

Oct 24, 2014 - skinnymom.com -

23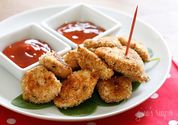 Oct 24, 2014 - talistomatoes.blogspot.com.au -

25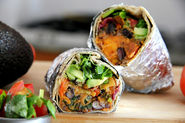 Oct 24, 2014 - dearcreatives.com -

23

You can mix and match these recipes to your liking! You will also find these recipes on my Pinterest boards. I'm always trying new recipes, updating the recipe index and the recipe gallery. Sharing good recipes back and forth with the older kids trying to keep our families fed and break the cycle of the same old recipe routine!
Even if you only grab a few you like that's a few more recipes you don't have to hunt for but, you can add them to your meal planning!
Tools I use for printing /saving recipes or making grocery lists and even finding deals: Ziplist it's free! There's online and app versions! I'm sure you'll love them as much as I do!
Be sure to come back next week for my favorite Macaroni and Cheese recipe Step by Step! Oh, so yummy fall comfort food!!
What's your favorite comfort food?
These are just two of many cooking classes that caught my eye! Perfect for having you ready for holiday recipes or head over and check out all the other classes, even try a free class. For yourself or giving as gift the classes are 100% guaranteed!
20 Essential Cooking Techniques (w/ Brendan McDermott)
Sweet & Simple: 10 Classic Desserts (w/ Nick Malgieri)