Let's start wrapping up Christmas! How? Last-Minute Gifts For Creatives. Do you know a creative person and are looking for a gift for them? We have gifts that you can get on sale right now! Stampington & Company has their magazines (and bundles) on sale. These are the perfect gift for creative people. These magazines make great last-minute gifts and stocking stuffers!
Looking for something else? See these gift ideas or pop down to the end of the post to see our favorite gifts for creative people (Our picks for crafting tools, online classes, and sewing machines).
Affiliate links may be included in the post. By clicking the links for qualifying purchases we earn a small commission. This is at no additional cost to you.
Last-Minute Gifts For Creatives
Back to the crafting magazines. You can purchase digital magazines-instant downloads and subscriptions (have the magazines sent to their home). This is the kind of gift I love to get one for me and one for them! Honestly, these are some of my favorite magazines to flip through for inspiration and ideas… You get creative ideas and techniques after looking at all of them.
Get Creative magazines for women – With Many of the subscriptions you can take advantage of bonus offers! You can find art kits, DIY Kits and craft magazines, green crafting magazines, art journaling magazines and more magazines for the creative woman. She will love receiving these for a gift!
Gifts For Her
Last-Minute Gifts
Stampington & Company Sale!
Not sure what subscription to get them? Get a Gift Certificate!
2021 Gift Guide
Here are few of my favorite, creative, journaling and crafting magazines to get inspiration from. She will love these gifts for her.
Art Journaling Magazine
This magazine is for people who want to art journal. Every month the magazine has articles packed full of ideas and inspiration. Start creating and making journal pages in your journals! The art journaling magazine is perfect for anyone who wants to start journaling or who is already a journaler.
Green Craft Magazine
Subscribe to Green Craft Magazine today. You can explore creative uses for old items, and gather clever ideas for eco-conscious crafting…
Gift Bundles For Artists
Get this gift for someone who loves creativity. Gift Bundles For Artists. Head over to see all their DIY Kits and Gift Bundles!
Shop The SALE Stampington & Company Gift Subscription Sale.
New here? Be sure to Subscribe.
Pin it for Later
Looking for gift ideas for the person who loves to craft?
Don't miss these crafting deals too!
CreativeBug Best Deal 1 Year for $5
For anyone who wants to get better at crafting, learn new crafts, or learn how to sew! This is the best deal for CreativeBug and is a gift she will enjoy all year long. Give the gift of learning.
Cricut 12 Days of Christmas Sale
For the woman, teen, or person who loves making things! This is our number one and favorite craft tool we use! And gift idea. Shop Cricut Sale.
Sewing Machines Plus up to 70% Off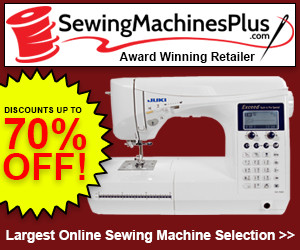 For the woman, teen girl, girl, or person who needs or wants a new sewing machine. Get the best price on a quality sewing machine. Shop SewingMachinesPlus
CreativeLive Online Classes
Learn, improve photography or other creative skills through Creative Live's Online Classes. Give the gift of learning. They can master their creative craft!
Happy Holidays! And wrapping up those Christmas shopping lists.