Have you ever wanted to diy jewelry? Or learn how to make wire rings? Yay, you have come to the right post! Get ready to DIY a Wire Flower Ring. These rings are also made with nail polish. What you'll need are only a few craft supplies, and most supplies you'll probably have from around the house.
Not the jewelry craft you are looking for? Here's where to find our how to's for diy jewelry
Do you have a teen at home? My teen made this! Add this to your teen crafts to try and make. But, you don't have to be a teen to enjoy this project. I also linked to our other diy jewelry at the end of the post, like our favorite fringe suede necklace diy. You might also like to check out our fall craft ideas or other crafts. Happy jewelry making!
DIY Wire Flower Ring
Sammie is always heading to birthday parties and loves giving her friends homemade gifts. She loves trying cool crafts to make at home, so decided to try a new jewelry project. Sammie found and used a You Tube video tutorial (shown below) to make this wired flower ring.
We washed out a play dough container, and she added pretty shredded paper
(our favorite gold crinkle paper
*not shown) to hold her ring for the homemade gift. Then she added it to a gift bag
with a few other gifts and a card to give her friend.
We both we amazed at how pretty these wire flowers that are painted in nail polish look when they are done. She made a bunch of the flower rings and is even going to make a necklace, and a few other jewelry gifts for her friends. I hope to get a few more photos close up to add to the post. The ones below she made and already gave away as gifts.
Crafts Supplies for making jewelry
Directions for making a wire ring
Follow the directions in this video later in this post, below
Instead of cutting the end of the wire and gluing it to the back of the ring
Do This: Twist wire around the ring sized loop to finish it off (glue or tuck in place)
This will give you the twisted wire finished ring.
When your done you can use a QTip
and Fingernail Polish Remover
to clean up the wire (stay away from your painted flower) The more you make them the easier they are to do.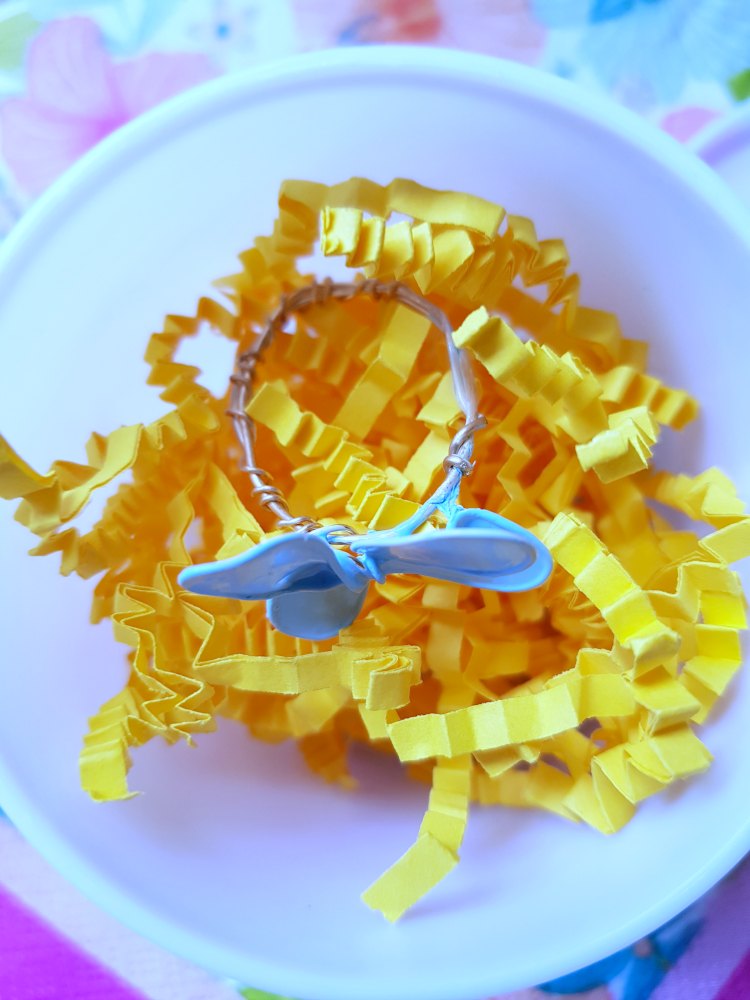 Then you are ready to wear it or gift it!
Need more help making wire jewelry?
Happy Crafting!
DIY Flower Wire Ring
Looking for more diy jewelry? Or homemade gift ideas?
You might like these easy jewelry tutorials
Follow me on Pinterest and find more easy jewelry making ideas: Pinterest Jewelry Crafts