Are you ready to make a spooky wreath? We are sharing our DIY Eyeball Wreath with easy to follow instructions for how to make an Eyeball Wreath for Halloween. It is the best Halloween wreath to add a little spooky fun for your front door or inside your home. Honestly, it's so quick and easy to make. Which makes this doable even as a last-minute Halloween Wreath Idea.
Find more wreaths to make with all our Grapevine Wreath Ideas
DIY Eyeball Wreath
We painted the eyeballs with glow in the dark paint but, you can skip that part if you don't have time. I also decided to paint my wreath but, if you have a dark-colored grapevine wreath or willow wreath you can omit this step too!
Halloween Eyeball Wreath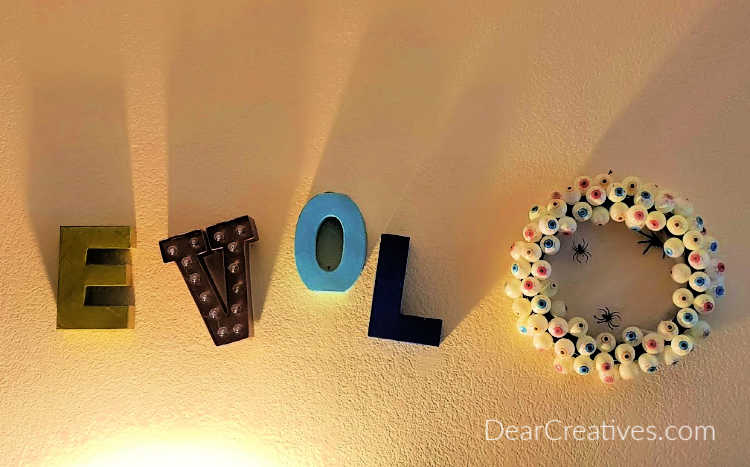 We made this wreath to hang as part of our Halloween decor and for the spooky movie viewing party we are going to have. Sam took our love sign and turned it to say evil. Then we hung the eyeball wreath next to it on the wall by our fireplace. Where will you hang yours?
Halloween Ideas