Dear Creatives, I had the chance to try a recipe for Crockpot Chicken Tacos & it was a crowd pleaser! Winner, Winner chicken taco dinner. Yes, this Meal Plan Monday recipe was a hit! This recipe was one of the ones that I picked from the previous Meal Plan Monday  The great thing about this recipe is it is so simple & then just cooks in the crockpot for hours. Ready to serve in a few hours & no huge mess to clean up. Yes, mind kind of meal, easy, saves me time to do other things & a crowd pleaser. Let me tell you what I did to make this Crock Pot Chicken Taco recipe.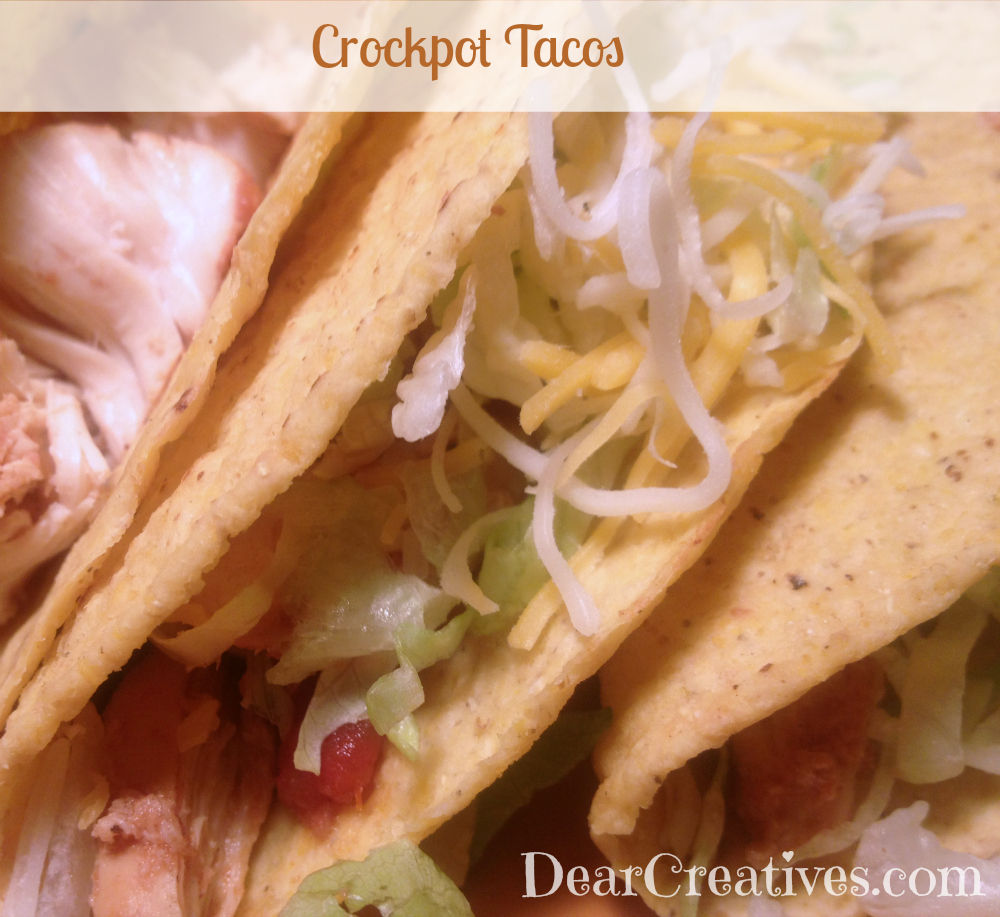 The original recipe is called slow cooker black bean chicken tacos & was made by the SkinnyTaste. I only added a can of tomato sauce to the recipe other wise the entire recipe is the same. Although most of the time I don't measure out my spices in a measuring spoon unless baking. Its a pinch or two of the items listed. Oh & I used shredded lettuce instead of cabbage.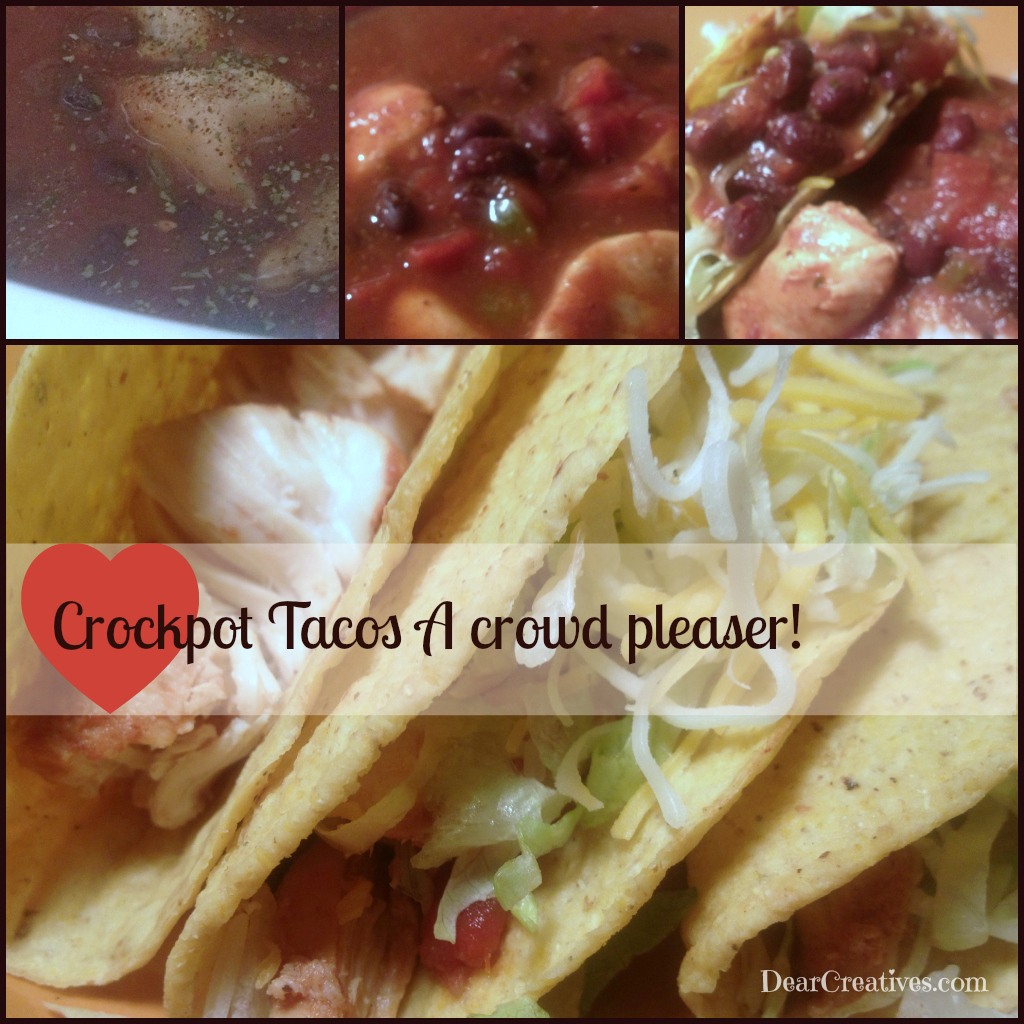 This recipe is super easy & yummy. Not only did we have the meat in the tacos, some with beans in the taco,  some tacos without. I made rice & served the beans over the rice which almost tasted like a chili. Double yum!  Sammie loved this recipe so much she ate up all the left overs after school & Saturday for breakfast, really! I was like really Sam? Yes, its that good I can't wait until lunch. Just saying, you won't have trouble having this disappear.
Steps:
Cut up boneless chicken breasts ( they were pretty thick)
Add canned diced tomato with green chilies, tomato sauce & herbs
Add in chicken & cook!
For a larger group you may want to double the Crockpot Chicken Tacos recipe. I listed the recipe link right below for you just in case you'd like to try it. This recipe will leave plenty of time for crafting or anything else you have on your to do list. No meal plan this week as I will still be working on a few recipes from previous weeks. But,  if you'd like to see a few other great recipes I have tried take a look before heading off to bookmark this one for your recipe book! or if you have Ziplist you can just save it! I hope you get to enjoy it sometime. PS. have a great one to share leave me a link in the comments or link up your recipe right here on the site.
What is your favorite thing to cook in the crockpot?
Slow Cooker Chicken Black Bean Tacos