9 Easy Ways To Decorate For Valentine's Day
Do you love decorating for Valentine's Day? I have tucked away my Christmas holiday decor until next year. Cleaned out the living room, watered my plants and thought I might just get a jump on adding a little love to my home, while adding to my Valentine's Day Ideas. But, then I looked and all I have is a heart with lights. What? I guess I must have purged all my Valentines's Day decorations with my other stuff when cleaning last year.
If you aren't decorating for Valentine's day but, want ideas to refresh your home's decor and look you can see our other home decor ideas.
Valentine's Day Decorating Ideas
Sammie and I have been trying to de-clutter
. I have been getting on these rolls of if we aren't using it give it to someone who can. Now, I see I might of given all of my Valentine's Day decor away. I thought I'd share Valentine's decorations that caught my eye and you might enjoy too. I'm not going over board with my decorating this year but, do want to give my home a little love, hearts, and sprinkles of Valentine's.
Cute ways to decorate for Valentine's Day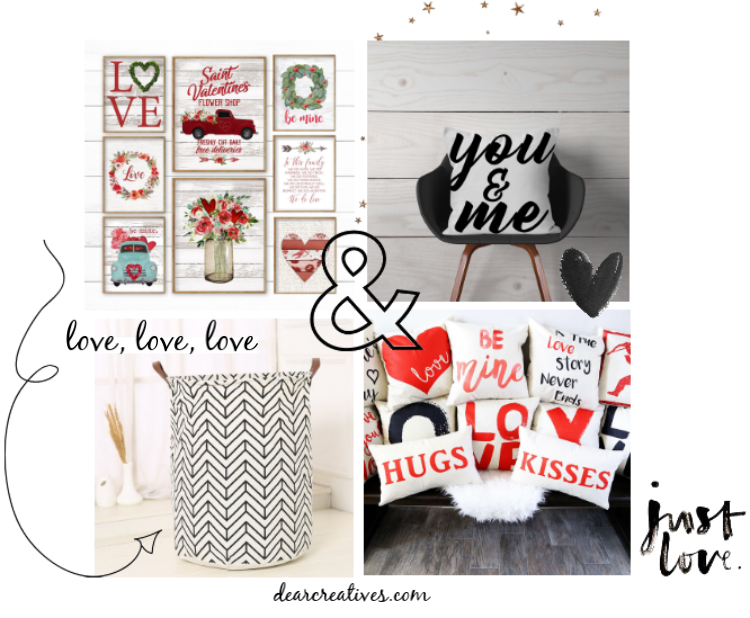 Valentine's Decorations
How much do you decorate for seasonal holidays like Valentine's Day?