I created a round up of free patterns from Craftsy. I also wanted to share with you about their big sale going on until Sat 9-21 ! It's a huge sale on classes, yarn & fabric up to 75% off!You are sure to find something you have been wanting to learn that's on sale or even a class you bookmarked that maybe was to expensive full price. Classes on sale have a huge range from $9.99, $14.99 & up! Which beats the typical $39.99- $59.99. I know I am headed there this week. I can't wait to share what class I end up getting & then projects I finish from it. This is also a great time to pick up classes to gift to someone you know who loves crafting, sewing or any of the many catagories of classes they have! Below are some of the free online classes. Then I will also share where to get your sale classes & more.

Disclosure: This post does contain some affiliate links all opinions are 100% my own & I highly recommend Craftsy based on my own personal experience from taking classes, grabbing patterns & having a page where all my classes are located. Craftsy stands behind their classes with a 100% guarentee. You can read more about it on their site. Craftsy is one lovely sponsor making classes affordable to all!
I can't believe my class I signed up for before is on sale for $9.99 from the $39.99 Jam & Marmalade the Blue Chair Way. I'll be sharing some jam I just recently made soon! I made raspberry & then some with a combination of flavors. I am waiting to edit photos. You can see links at bottom of post for all sale classes! Classes on sale which range from home & garden, sewing, quilting, knitting, jewelry, cake decorating & more!
The Round up of free patterns:
Thatched Cottage Zip Up Case free Pattern (Knitting) Shown above
Apple jacket cozy (crochet)
Basic Jewellery Tools Pattern – In this tutorial, you will find a complete description of the basic tools needed to get you started making wire jewelry, how and when to use them, how to look after them and lots of useful tips to help you with your new hobby. With no less than 47 photos, I hope you will find this free tutorial a valuable resource.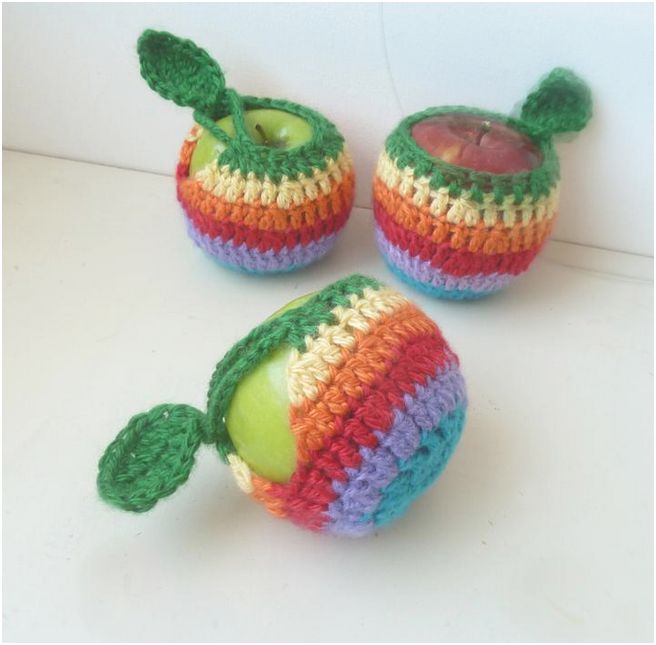 Of course if you are looking to find more free patterns Craftsy is a great resource! In case you missed these easy to follow & find your free patterns here they are again!
Yes, I grabbed the zipper case for myself, hoping to pick up the needles & get better at knitting to do this project sometime. The apple jacket cozy as it is an easy beginner crochet pattern which I thought might make a fun teachers gift for the holidays. The Jewellery Tool Pattern: to get to know basic tools for wired jewelry making is right up Sammie's interests in jewelry making. Since I don't know too much jewelry I think it will be a good starting resource for us. I can't wait to share her paracord project soon.
Saleabration Up to 75% off
Now onto the sale! Yes you can grab deals at the Craftsy Sale: Up to 75% Off All Courses, Fabric and Yarn! The list is too long to mention just head over to see what interests you & save some money by getting them on sale! It's the perfect time to sign up or grab some supplies you might need. If you sign up for a class I'd love to know what one you decided on. Maybe you can share your finish project here on the weekly link up!
What classes are you interested in taking?