Recently we slipped away for a few days of travel, shopping and fashion trends seeking. We can't wait to share all the photos from our trip. We went to Carmel, Ca. just a little over two hours north of us. It was great to have a little mom, daughter me time. Reconnect, celebrate Sammie's graduation and enjoy the outdoors. We made a little bucket list before we left, which included summer shopping.
What mom, daughter duo doesn't love shopping? At least a little. When we visited Carmel it's super quaint with shops, art galleries and many coffee shops/eateries. All within walking distance. Several days we headed over to Monterey just a 15 minute drive, if that.
Fashion Trends
Embroidered Faux Leather Shorts | Sicky Eyewear Matte Ivory | Mini Cross Body Purse
First stop Forever21. Little did we know that it would be two floors of shopping bliss! We also stopped at H&M and Macy's. Not, sure if you saw my tweet. The store is in the Del Monte shopping center. If you love fashions, watching trends and shopping it's a must stop to shop.
Sammie really made out. We hadn't updated her summer clothes, with the exception of a swim suit. I decided she better get a few mix and match outfits. I can't wait to take her photos in them. Stay tuned. I like that Forever21 has trendy plus size fashions too.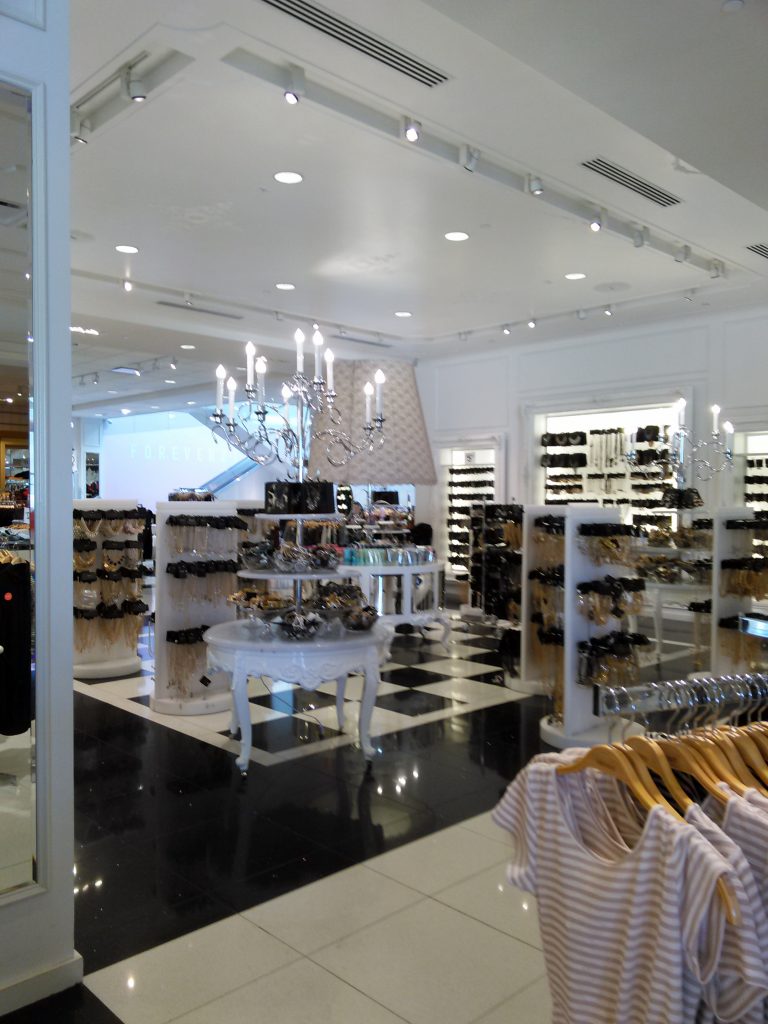 Forever21
I hopped on their site when I got home and found even more deals! We hope our fashion spotting will help you. Especially if you are looking for a few outfits for summer or travel.
Fashion Trends right now:
Many things are starting to go on sale as fashion moves quickly into the new season within 4-6 weeks from now. You know, before you know it we'll be talking back to school. But, hey lets not go there yet! In our house summer school, then a few more week's of summer break.
Don' t forget to subscribe!
What's summer styles have you spotted that you are loving??