A while back Sammie and I had the chance to pull out our drawing pads and draw with some new colored pencils we were trying out. I had been meaning to share this drawing that Sammie did with the colored pencils. In school this past year she had been in art class for the entire year.
Then when school let out she brought her portfolio home. I have to take photos of some of her work. She is and has been growing leaps and bounds with her art. It just goes to show you, practicing makes such a difference. She's making me feel a bit rusty with my drawing.
Colored Pencils
Drawing With Colored Pencils
We thought we'd share a few tips for drawing with colored pencils. (*below)
The set we tried out this day, was the Colore Colored Pencils.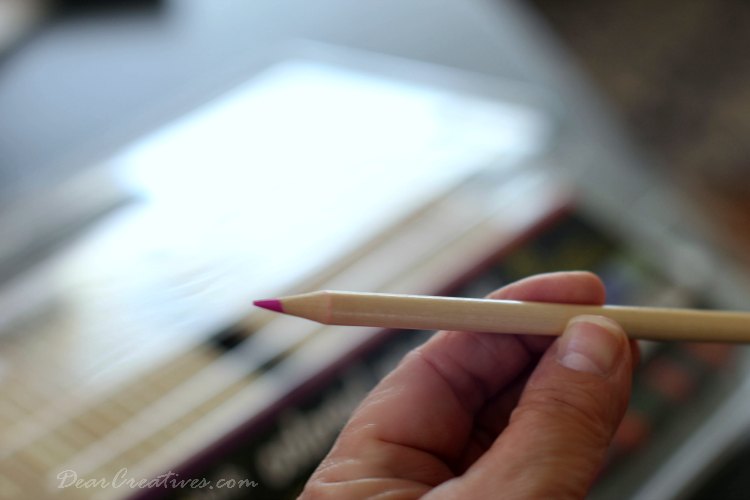 Premium pre-sharpened color pencil set, which comes with a free eraser and sharpener. The hand drawn half avocado is done by Sammie with the colore set.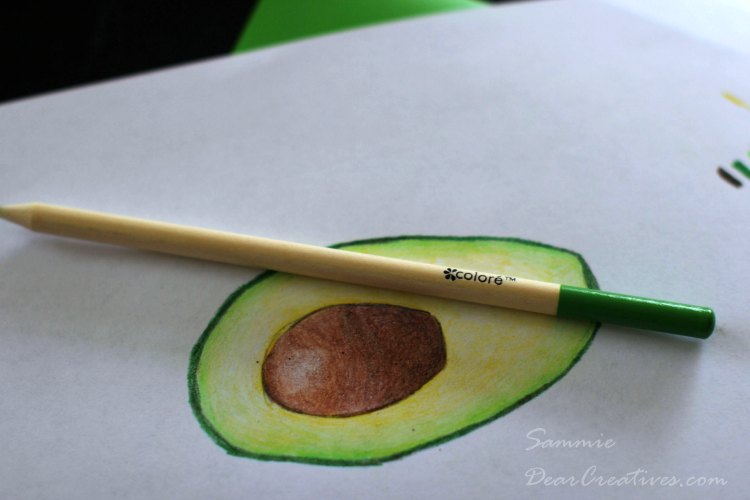 She did like them but, loves my Prismas. I kind of felt the same way. This is a nice set and will be perfect for anyone in the beginning to mid range drawers.
I have a set of Prisma colored pencils. These are a high quality colored pencil that many artists use. But, it's been a while since I pulled them out. I really like using them to add details to my acrylic painting on mixed media paper. Sammie and I both like drawing with them. Both sets are equally good but, the Colore set isn't quite as waxy. This makes it easier for detailed coloring/blending. With that said, look at the drawing. She didn't have trouble creating that avocado pit!
You can see at the bottom of the page how I outlined the sets with grades to help you select which type of set is good for you. Child/Students/Budding Artist or Artist
Tips for drawing with colored pencils:
Use various drawing paper and see which you like best. I recommend using a sketch pad like this 60lb. weight sketch pad (I also love using 98lb. mixed media paper if painting and using colored pencils.)
Do not over sharpen the color pencil
Do not overly apply pressure with your fingers/hands when drawing. (Both 1 and 2 will cause your pencil tips to break easily)
To really get blending done well, softening hard lines and layering use a colorless blending pencil
Layering on your drawing will create depth and dimension
Dark colors will recede pushing back the image
Light colors and white will create highlights making the image seem closer
Use lines for detailing, edges
Fill in areas by using various fill techniques such as moving pencil side to side, in circles, cross hatch or filling with dots
You'll need to layer in your fill areas by layering several layers of color vs drawing hard with one color
Finish your drawing by burnishing your drawing with a colorless blending pencil or white
We hope these tips help you get started drawing with colored pencils!
Sets To Pick From :
Use resources for learning like Craftsy-Drawing With Colored Pencils, CreativeBug- Learn To Draw and YouTube videos to help you learn various drawing and color pencil techniques.
Have you ever tried drawing with colored pencils?