DIY Coffee Bath Bombs – Do you like soaking in the tub? Using products that offer gentle exfoliation? Why not make your own bath bombs! And make your skin feel amazing!
This bath bombs recipe will have you feeling like you are bathing in a spa. Looking for a different beauty recipe? DIY Beauty Recipes
Affiliate links may be included in the post. By clicking the links for qualifying purchases we earn a small commission. This is at no additional cost to you.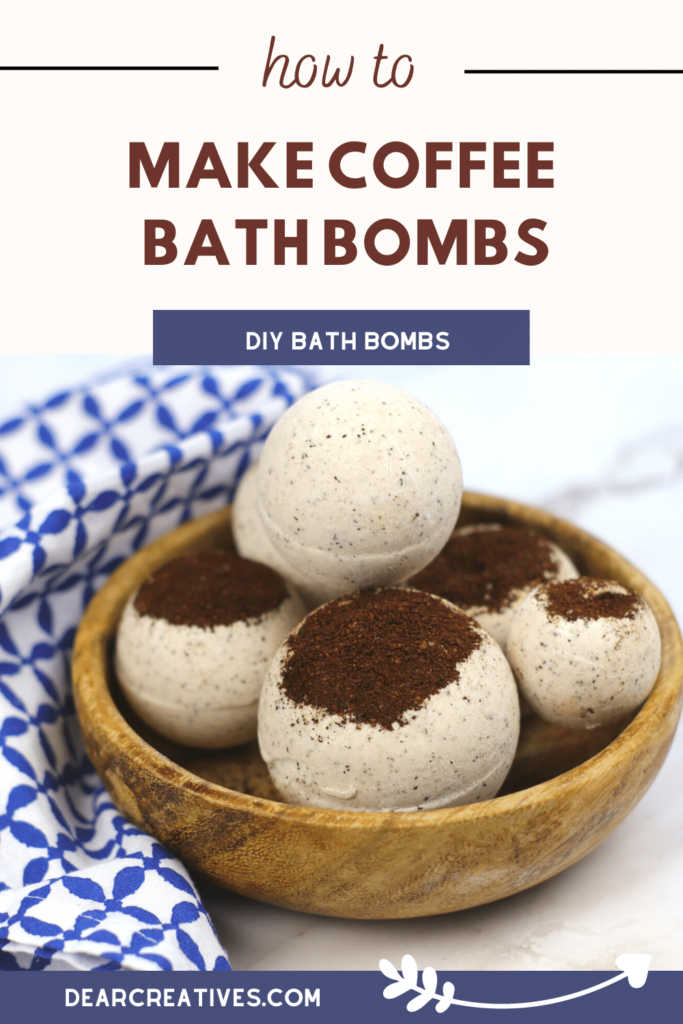 Make these bath bombs with coffee grounds. Draw warm bath water, and add the homemade bath bombs to the tub. Enjoy the luxurious feeling of soaking in the tub. Everyone needs a little me time, plus it's good for your skin!
Once you start making bath bombs you will have many of the supplies to use again! This makes it easy to try new recipes for bath bombs and other homemade beauty products. Bath bombs also make great DIY gifts.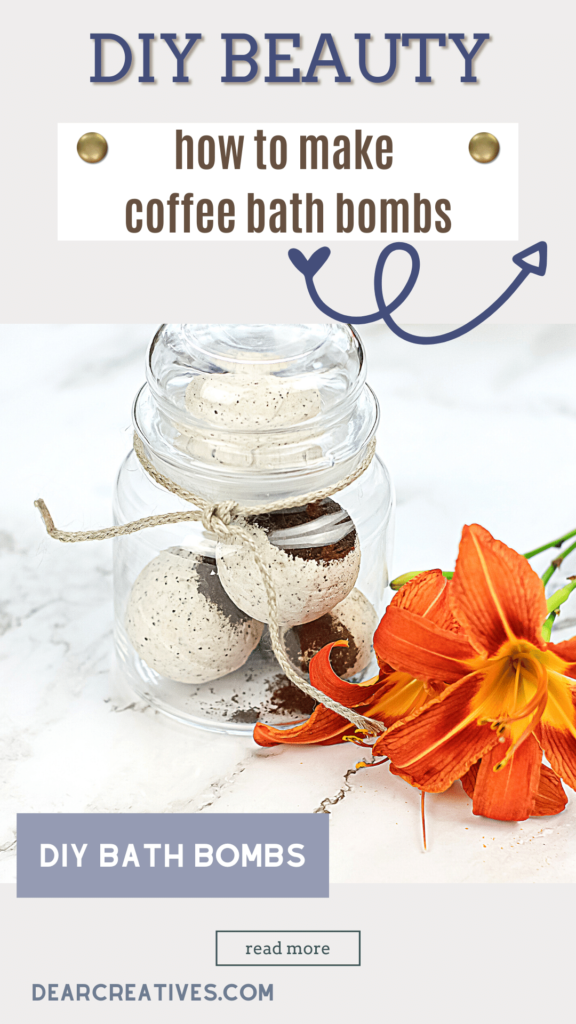 Add the homemade bath bombs to warm bath water. This recipe for coffee bath bombs will offer you a gentle exfoliation. While bathing use a gentle scrub brush like this or a natural foam loofa sponge.
Homemade Coffee Bath Bombs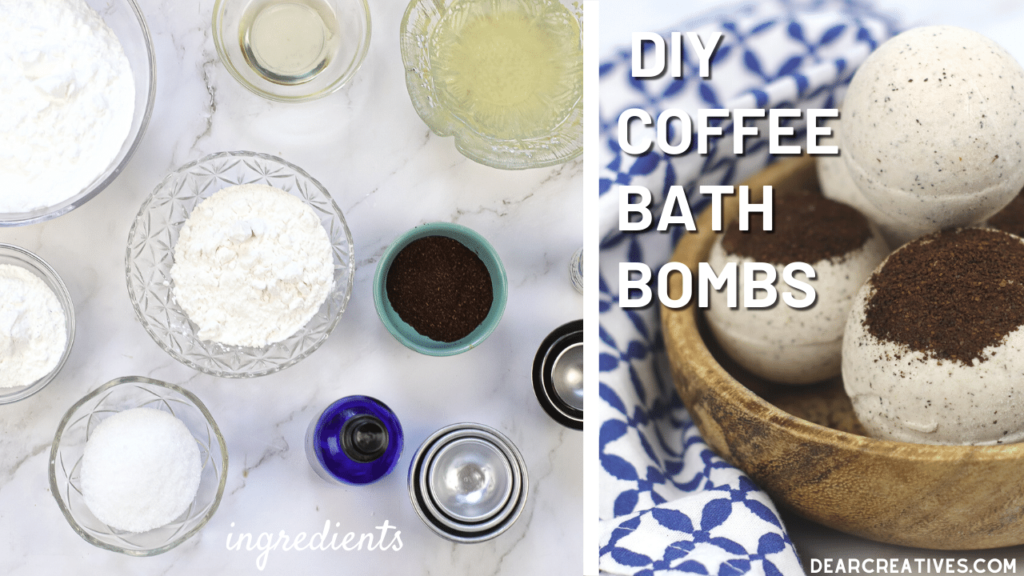 DIY Coffee Bath Bombs Recipe
Directions
How to Make Bath Bombs
In a large mixing bowl, add the baking soda, citric acid, arrowroot powder, and dead sea salts. Whisk dry ingredients together. (If desired, sift dry ingredients to rid the mixture of any clumps or hard pieces)
Add the coconut oil. The coconut oil binds all the ingredients together. This makes the bath bombs have stability. Plus, helps them not to crumble when you touch them. Add the polysorbate 80. This helps the coconut oil disperse more evenly in your bath water, and makes the bath bombs bubbly.
Mix wet ingredients in well. You may need to use your hands to break down any lumps and make sure everything is mixed in. When the mixture is perfect when it holds together when you press it into your hands (and feels like wet sand).
Steps 4-5: Add in 1 tablespoon of ground coffee and the coffee essential oil. Mix well.
Directions for adding the bath bomb mixture to molds
Steps 6-7: Add a bit of the ground coffee to one side of a bath bomb mold. Gently add the bath bomb mixture to each side of the bath bomb mold until slightly overflowing.
Step 8: Over the smaller, empty bowl, press molds together and gently but firmly grind to remove any excess mixture. Gently tap the mold to release the bombs. Allow drying time to be a minimum of 24 hours. If your climate is wet or cold, allow an additional 24 hours. My rule of thumb is that when it is hard to the touch, they are ready for the tub!
Store in an airtight container (glass jar) for up to 6 months until ready for use.
Pin it for Later!
Have you ever tried making bath bombs?
Please Note:
*Some links may show a larger bag. This is done because the price per bag is higher but the cost per ounce is lower. Of course, there are others in a smaller amount at a lower cost per bag
**You can use

Epsom Salts

as a substitute for the dead sea salts.
***If using on children, please check a trusted source for the safe amount to use.
Bath Bomb Recipes To Make
Don't forget to see all our DIY Beauty Recipes! (The link is at the top of the post)
New here? Be sure to Subscribe.
Pin it for Later