Are you ready to decorate your living room? How about start decorating for fall? I'm sharing Easy Ways to Add Fall Into Your Home.Well, I should say I want to ease into my home's fall decor and adding to my home decor ideas.
The challenge is how to decorate from summer to fall. Do you love fall? It's my favorite season of the year so I can't help but getting a jump on my fall decorating. I love the colors, the crisp air in the mornings and evenings….and especially fall decor.
I love decorating for fall! Do you?
Decorating for Fall
Easy Ways to Add Fall Into Your Home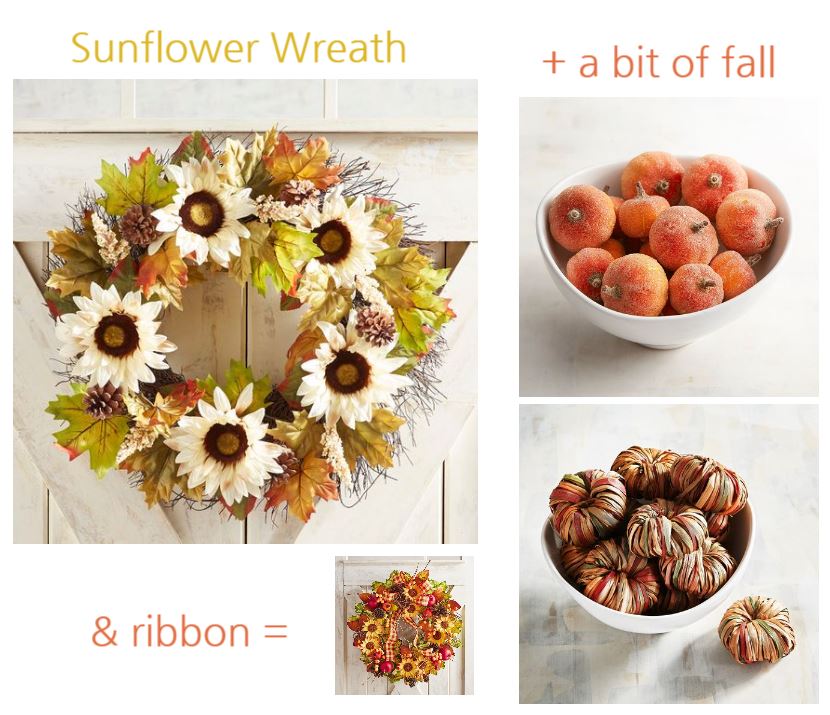 How do you transform your living room for fall?
Start with this Sunflower Wreath and as we get closer to fall add to that wreath. How? Add pumpkin fillers like these cute mini pumpkins or rattan mini pumpkins with a floral pick or hot glue gun. Plus pretty fall gingham ribbon
and you'll have something similar to this Luxe Sunflower Wreath.
Decorating Tips
Do you love throw pillows? I do and you should embrace them too. They are an easy way to decorate your home.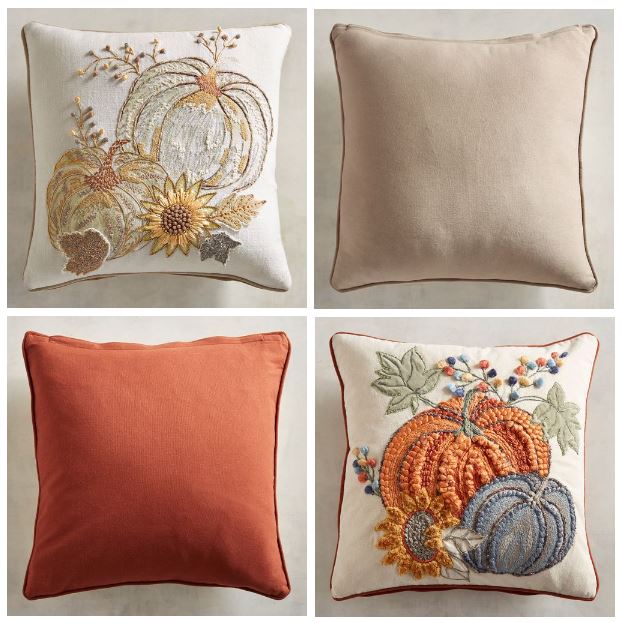 Mix and match pillows it's an easy way to decorate your living room, especially if you are on a budget. Plus, don't forget to catch pre season and end of season sales.
Swap out summer or other seasonal pillows
Add a fall seasonal pillow
Or two
Plus several solid colored pillows in neutral or seasonal colors
Make sure that they coordinate with your living space and home's style
Amp up more fall colors and fall decor when the fall season peaks.
Budget friendly ways to decorate for fall
If you aren't quite ready to let go of summer this potpourri looks like fall but, smells like summer.
Decorating Styles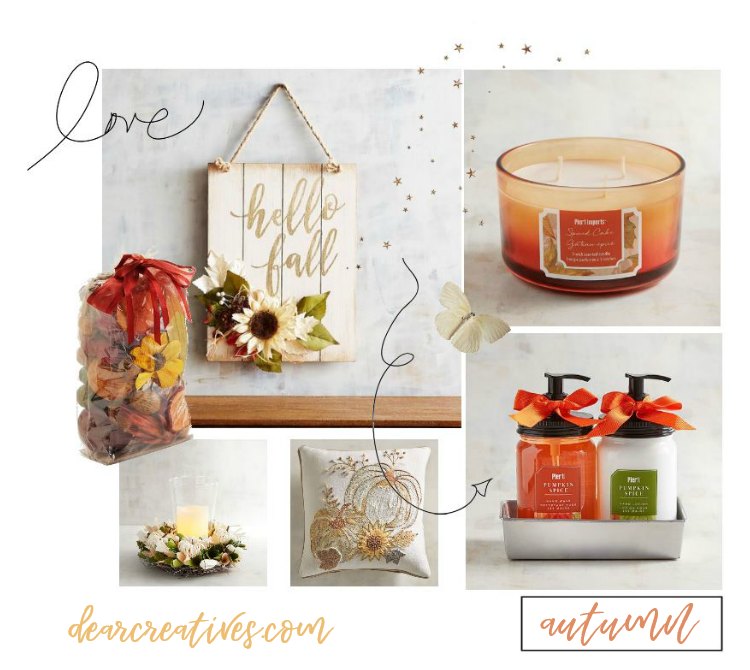 Decor accents I'm loving for fall
Are you looking for wreaths for your living room or front door? How about pretty fall floral branches, bunches, flowers and fillers? You will LOVE browsing these Fall Wreaths and floral decor…. Making for more ways to add autumn in your home.
Do you love home decorating?
New here? Be sure to subscribe
Pin it for later
Looking for more ideas?
Decorating ideas for fall