Coffee lovers, it's been a while since we talked all things coffee. I've been drinking a lot of coffee and trying a few new brands. Community Coffee is the latest coffee we tried. We are sharing our coffee review plus a few coffee tips!
Not all coffee is up to my standards. Trust me I have tried lots of coffee. Did you know I used to work in coffee shops? It almost feels like a former life.
Coffee Review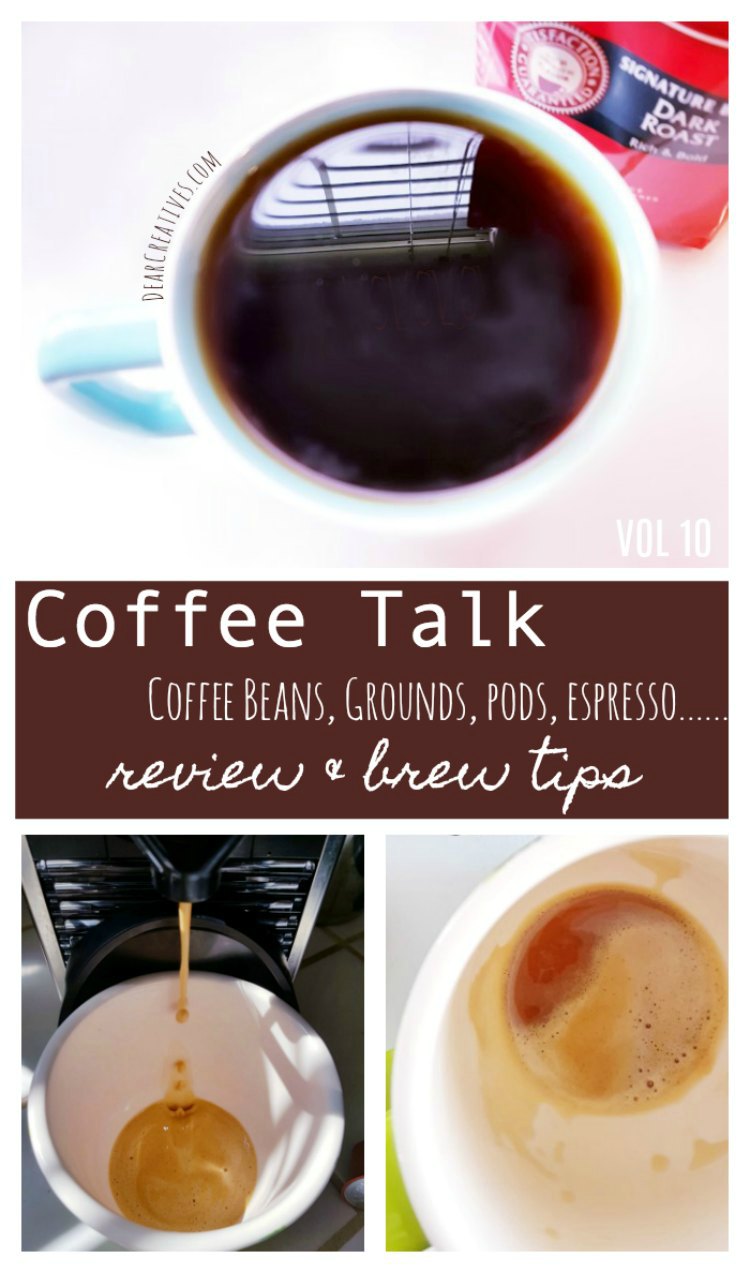 Plain, and simple I enjoy the coffee lifestyle. I even considered opening up a shop. But, to be honest, it is hard work. And EARLY mornings. I used to get up at 3:30 am for many shifts.
Now, I can enjoy working from home and sipping my freshly brewed coffee. The work is just as hard in other ways. It takes a lot of time for writing, photography, and sharing my favorite things with my favorite reader (s) you! But, I admit I do not get up at 3:30 am anymore.
If you are looking for coffee for any of your gatherings here's new coffees we tried, that you might enjoy. Bonus, we are sharing our coffee tips.
What's a type of good coffee to make?
My preferred coffee brewing method right now is the pour-over method as I am the only one weekdays having coffee. I do like using the coffee press
, and coffee makers when I'm not the only one at home having coffee.
For me, sampling coffees is equal to wine tastings. 🙂 I love trying new coffee beans, and ground coffee. Finding the best coffee flavors is important to me. I love brewing the best coffee, and savoring my mornings while sipping my cup of joe. Here's what coffee beans, and coffee we are trying right now and enjoying.
Community Coffee Review
The coffee I received for free was from Community Coffee. Have you heard of this brand? You might recognize the packaging or brand. Let me share a few things about their coffee offerings. Then give you all the details of what I tried.
Instant Coffee
First, let me say I would of probably NEVER bought instant coffee, EVER. I was surprised by how much I liked their instant coffee
. This is how my grandma used to drink coffee. I didn't think I would like it at all. You do get a bit of that crystallized flavor but, the overall flavor is good for the type of coffee it is.
When would you use instant coffee?
The bonus for having instant coffee in the house is you can use it in baking recipes and for coffee desserts.
I can see the convenience of using this method of making coffee for when you want a quick cup, or an afternoon pick me up. Just brew water, add the heaping teaspoon of grounds, and start sipping that delicious cup of coffee.
This would be great for camping, and college students too.
Or to have on hand in your pantry in case you EVER run out of ground coffee.
Or for a quick cup if you oversleep! I used it one morning when we overslept, and I needed a quick cup of joe before driving Sammie to school.
How To Make Good Coffee
Start with good coffee beans or ground coffee, that has been stored properly and is still fresh.
Fresh Cold Water
When brewing coffee I really enjoy brewing ground coffee by using the pour-over method, their dark roasted grounds we so tasty.
We also tried their pods for my espresso machine.
I use this froth maker for creating the easiest coffee shop style lattes at home.
Sammie is crushing on lattes made with soy, and her favorite flavoring praline syrup. Sprinkle a little chocolate cocoa powder
on top. Oh, so yummy. For me, my coffee moods are always changing. I love at-home lattes but, drink brewed coffee more often. (less calories, lol) Yes, I let her occasionally have a latte, she's turning 18. But, I limit her caffeine content, just sayin'
The espresso pods we tried we good, although I've had richer flavored pods. Maybe next time, I won't pull a long shot with it. But, it really was a smooth flavored shot. I am able to drink it without cream, which is rare for me.
What is a coffee that can wake you up?
Coffee Tips –
For mornings or when you are looking for a higher caffeine content

pick a light to medium coffee bean – grounds to wake you up

. I love a light to medium blend in the morning for

higher in caffeine content

.
The longer and darker the roast the more caffeine content has been extracted.
Even decaf has a small amount of caffeine in it. Did you know that?
My days are starting to change a bit. I decided I need to get up earlier (which is hard for me), as the weather out here is going to heat up pretty quickly before you know it. That means, COFFEE, doing computer work early, then getting outdoors before 10 am for a walk, and working indoors during the heat. A nice shot of espresso in the morning, or brew over coffee before working is a must.
Cold Brew Coffee
I look forward to making cold brew coffee
for the summer. When I popped over to their site I found out they even have cold brew coffee filter bags for brewing 2 quarts or larger at a time. How convenient for anyone looking for how to make cold brew coffee.
I haven't tried the cold brew filter bags yet. I usually a double brew (use double the grounds) with water, chill, and ice to get the cold brew, then add favorite cream. If you want to make a giant batch of cold brew grab a pound of coffee, and see this video for how to make cold brew. But, honestly, I'm going to try the filter bags it'll be less time and mess.
Community Coffee Signature Roasted Coffee
I really enjoyed their Signature Dark Roast
. It didn't last long in our house, we went through it in a week. It's not overly bold, and it's smooth. If you like really dark roasts, with a big mouthful and lingering tastes this might be lighter than your looking for but, worth trying if you like medium / dark roasts. I really liked it.
Do you enjoy flavored coffee?
PS Community Coffee has flavored coffees
! The newest flavor they have come out with is the sugar-dusted Beignet. Unfortunately, I didn't get to try it as I was sent k-cups, and I had given my Keurig K-cup coffee maker
to someone who needed a coffee maker and haven't replaced it yet.
Community Coffee offers gourmet coffee with the beans picked at the peak of ripeness, and gives back to several organizations. Head over to check out all their coffee selections, and see all their offerings. Perfect for all your coffee needs.
Are you a coffee lover?
New here? Don't forget to subscribe to keep up with all our coffee talk, and other posts.
Related Coffee posts you might enjoy
Treat recipes to go with coffee or visit the recipe index for more coffee pairing recipes.
See our latest roundup of pecan treats would be the perfect idea for a brunch with coffee.
What new coffees have you been trying?