Hey, hey coffee lovers. You know I love updating you on all my coffee adventures. Today is filled with iced drinks and binge-watching shows. Because, right now for us it's still hot, hot, hot! Being indoors cooped up means it's time to "Netflix and Chill".
Our answer to being cooped up indoors has been sipping iced coffees and watching movies and tv series marathons! *See our full list later in the post This is in between Sammie's reading her Greek Mythology book for literature. Yes, she's had homework over the summer for honors classes. And when I've taken breaks from all the things I need to do.
Looking for something else? See our lifestyle posts. Now, onto 10 Shows To Binge-Watch While Sipping Iced Coffees (from Starbucks).
Coffee Lover + Netflix Lover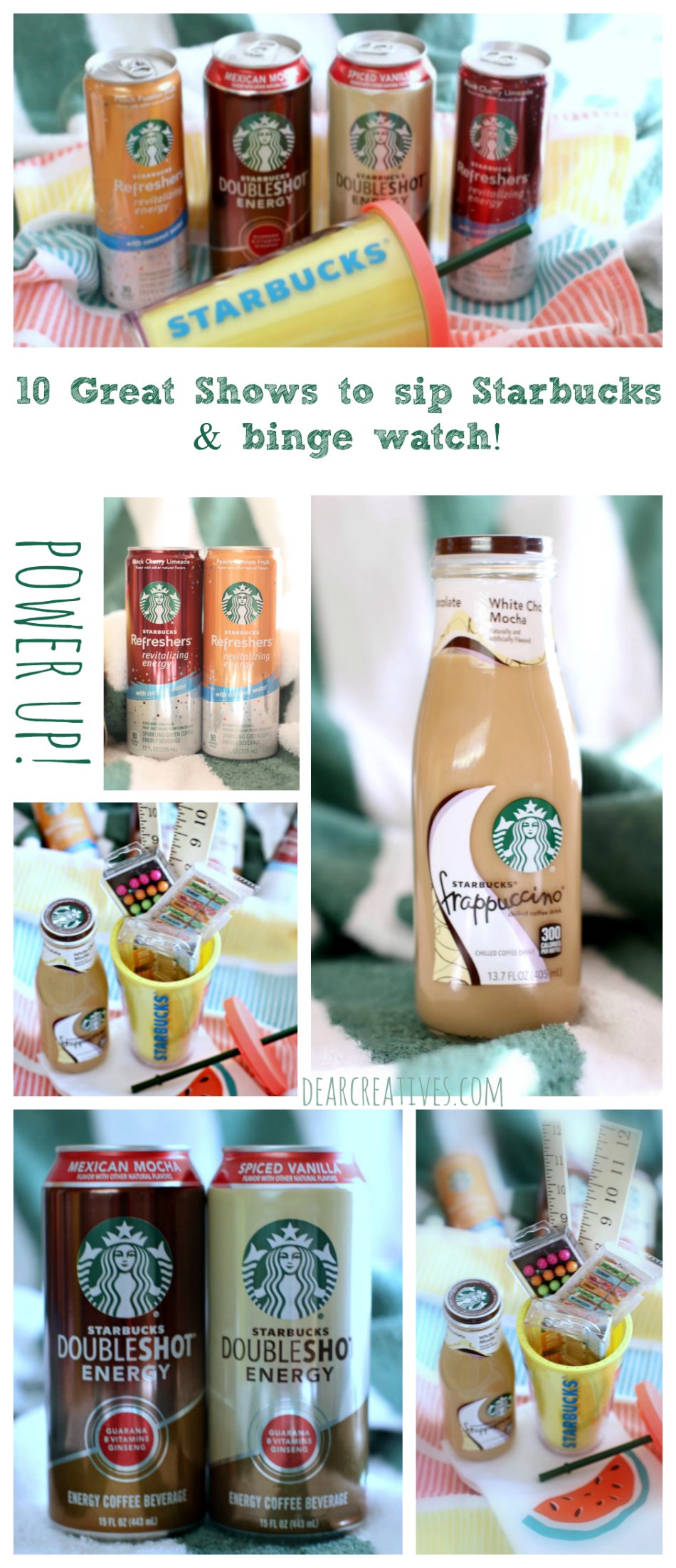 Binge Watching Picks
Our first viewing marathon was the series Malcom In The Middle, 2000-2006. I raised all girls with one boy. But, this show is about a family with a house full of boys! They are hilarious! Anyhow, we are sitting under our fan with our iced Starbucks coffee drinks
in hand. I powered through my weeks full of laundry! All while sipping on a power shot
when we binge-watched an entire season over a few days.
I think it's been a fun television series for Sammie as she gets a peek of the life of the smartest, geeky boy in the family, Malcom and how he fits in with his quirky family. Did you ever watch this show?? If not, pass go with no stopping and do it! Your in for some laughs. What favorite iced coffee drink will you sip when binge-watching shows??
After tennis practice, Sammie happily tried the Starbucks Refreshers
. A Revitalizing energy drink that has sparkling fruit juices, cool coconut water, vitamins, ginseng, with green coffee bean extract. These Refreshers are best chilled or over ice. Sammie enjoyed the peach passion and I tried the black cherry limeade and we loved them. Have you tried them??
Back to binge-watching.Our second show, Jane The Virgin
. Sammie started without me when I was working. I'm trying to catch up to her late in the evenings. I tried not to be upset that she watched the show without me. Uh, teens. I had never watched the series on TV. But, I am so hooked after she got me into this one. I can say this is a cross between a telenovela and a satire. I love how the narrator commentates things going on in the show. Funny, a bit sexy without showing too much. A romantic comedy.
Netflix and Chill
Shows to binge-watch while drinking iced coffee and snacking on goodies
Game of Thrones: Action, Drama! *R+ Drink You might need calm tea after this to unwind!

Bloodline: Drama

Drop Dead Diva: Comedy, Fun and girly

Malcom In The Middle: Comedy, family

Jane The Virgin: Telenovela, satire

Fixer Upper: DIY series

Joy (movie) Drama

Begin Again (movie) Drama, Romance

Gilmore Girls: Fun, girly

Sherlock *Our all-time favorite to watch together!!!

Luther:*R+ Action, Drama Detective

Breaking Bad : *R+ Drama, Action
Some of these shows listed weren't ones Sammie and I watched together. I don't let her watch certain R rated shows at all. She's good with that. Just sayin' my house rules.
Here's our latest list for watching all things on Netflix, Amazon Prime and Hulu!
DIY Coffee Cup Gift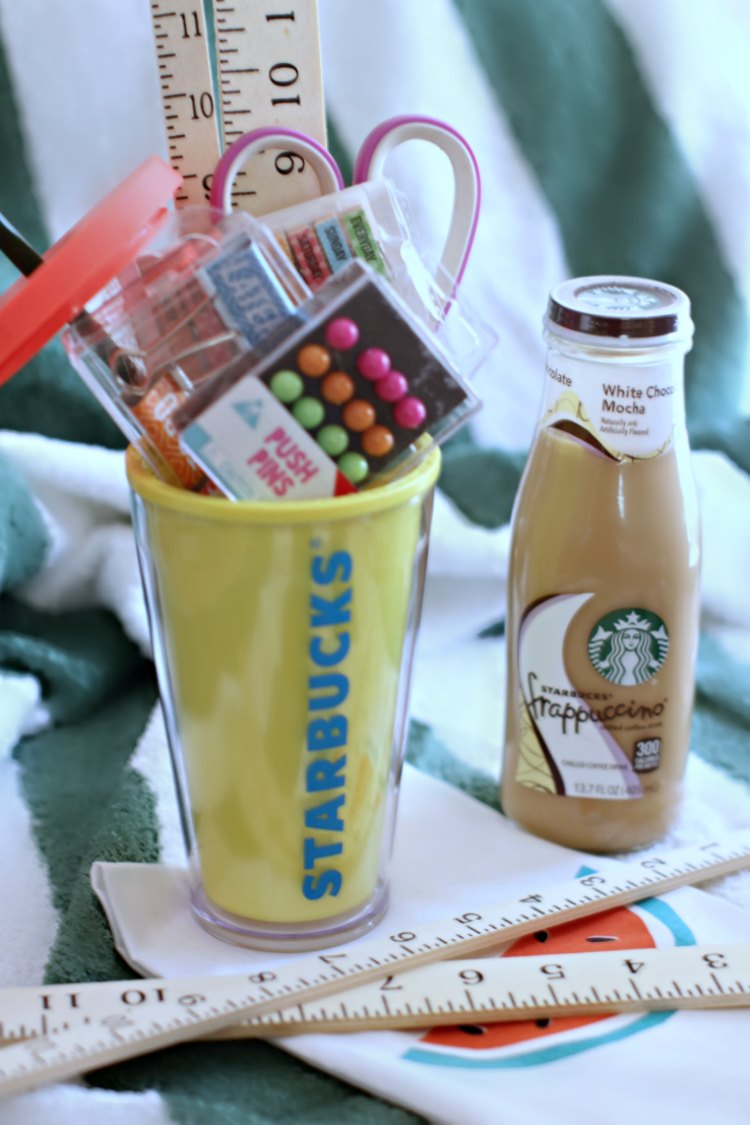 I put together a back to school, goodbye summer gift for Sammie. I added a few things she'll need for her desk. Put them into this pretty Starbucks Cold Cup
for back to school and gave her an iced cold Starbucks White Mocha drink for her first day. I'm super sad to see summer already ending. It seemed like we really never got a real vacation since she had chosen to get ahead with summer school. Farwell summer but, not quite yet with our iced drinks.
Of course, you can use a coffee mug for your gift too, this could make a good teacher's gift too, DIY Back To School Gift.
Grab yourself a Starbucks Cold Cup
or a Coffee Mug
like this and insert these gift ideas into the cup! Or pick your favorite small things to add to it. We also like including a Starbucks Gift Card
.
What to put into the DIY iced coffee cup gift?
I didn't add the lid mine, I just wrapped it up in cellophane
! And tied it with ribbon
. But, it's up to you how you would like to wrap it up.
Here are a few more of our favorite iced drinks from Starbucks!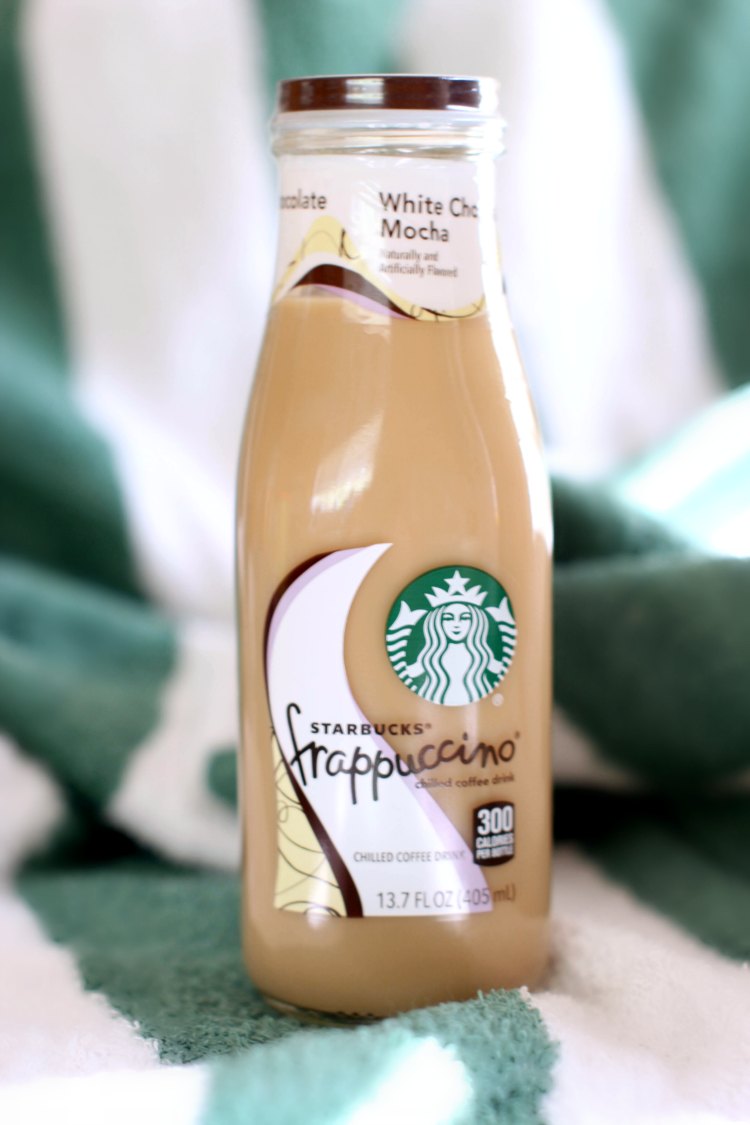 This fall you'll find us binge-watching and drinking coffees on the weekends now. I'm sure we'll have an occasional pajama day! What fall series or shows are you looking forward to?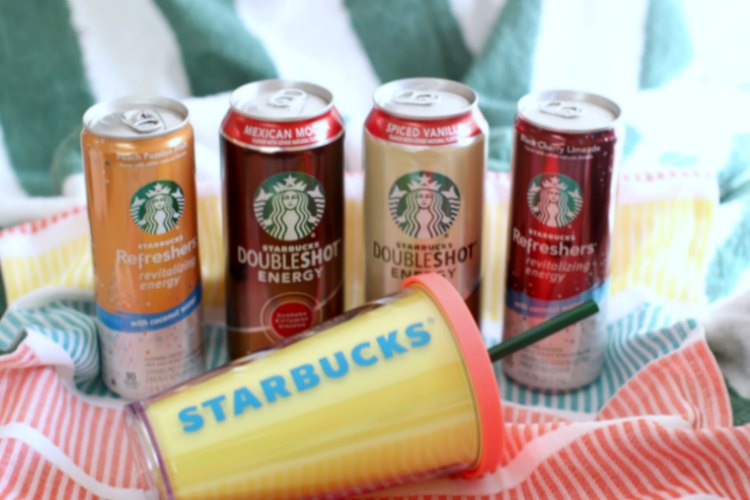 As a Starbucks Ambassador, I am sent new products to try for free. We try them, share our honest thoughts and keep you up to date on our latest coffee beverage adventures.
To find all your end of summer, back to school, coffee supplies or to see what's new head over to Starbucks or Amazon and shop for Starbucks.
Want to chat more about your #starbucks coffee favorites? Use the hashtag #starbucks #coffeepassion @DearCreatives @Starbucks
What is your favorite Starbucks Coffee beverage?
Pin it for Later
See all our ( coffee ) posts!