Do you love books? I have always loved books for learning, inspiration, entertainment and creativity. When I was back in my first years of college I took a lettering and layout class. It's slightly different but, has similarities to hand lettering which is an art. But, the more you practice the quicker you get better. Also having a book as a resource to help you learn hand lettering or lettering is important too. Today I'm sharing a hand lettering book and workbook to get you started learning all about hand lettering.
It's called Hand Lettering For Everyone A Creative Workbook authored by Cristina Vanko. I'll also share a few quick lettering pages I created one Saturday morning while having coffee, along with sharing more about the book. Sammie even found herself interested and started a page.
First a little about the book's author Cristina Vanko is a hand letterer, art director and Hoosier. Her personal touch imbues all her works from campaigning for cursive handwriting to penning text messages in calligraphy via modern-day snail mail. This is her first book.
Books
Book Review
As I first opened the book I loved that there were lots of examples of hand lettering. Pages filled with spaces you can practice in the book if you choose to do that. The pages have challenges on them. Examples such as fill in the boxes with letters of your choice, playing with spacing, slant, bold and so forth.
There are no pages, no chapters and while this is a workbook it would of been nice to have page markings just to reference where you stop. But, you can just use a bookmark.
For proper lettering there is a whole layout system to help you be successful. It can be rather technical. In a traditional lettering and layout class this is very much the focus. But, this book is not that.
It does have a few pages of the basics you would need to know for layout by sharing marking lines and terms. You may remember these from elementary school and learning how to go from lettering to handwriting. There is much more detail to it and each line has a name, angles, shapes and marks and stroke lines all have names for referencing.*You can see an example of this in the preview of the book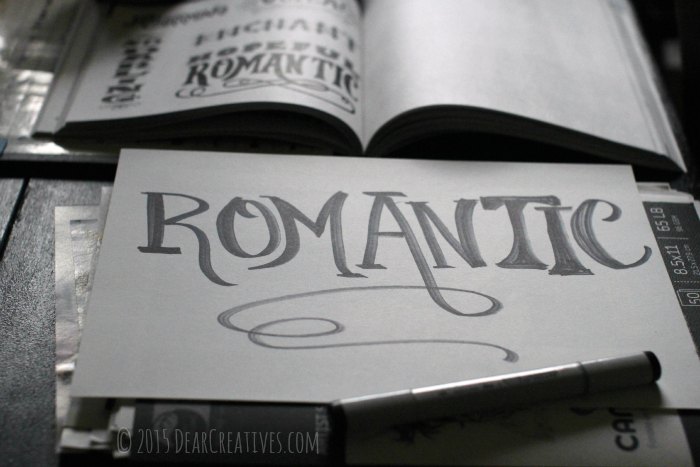 But, with all this said hand lettering is a very visual art too. This book really is about sketch exploration and exploring ways to make your personal quirks work in lettering. Hand lettering is making a come back in the arts, that's a whole story in itself for another day. I just created this by looking at her word, work as a visual referance. The more you do it the more you'll improve.
What this book offers is a fun way to learn lettering while covering a few brief overviews on the technical side. The book itself has lots of great examples in every page of different types and styles of lettering, from handwriting to cursive to challenge you. At the end of the book is a certificate of completion which can be a fun incentive to make your way through the book especially for older kids or teens.
The book's features;
The history and trends of typography
Step by step guidance on finding what lettering works for you
An exploration of a variety of lettering styles
Final thoughts about the book;
I think this is a fun book that anyone an enjoy. What the book is not is a technical teaching of lettering and layout, although it does touch on some basics that will be helpful. The book is packed with lots of examples to visually challenge you. If you are looking for a gift to spark someone's interest in hand lettering or just want to get started yourself this would be the book to get you started exploring and practicing yourself.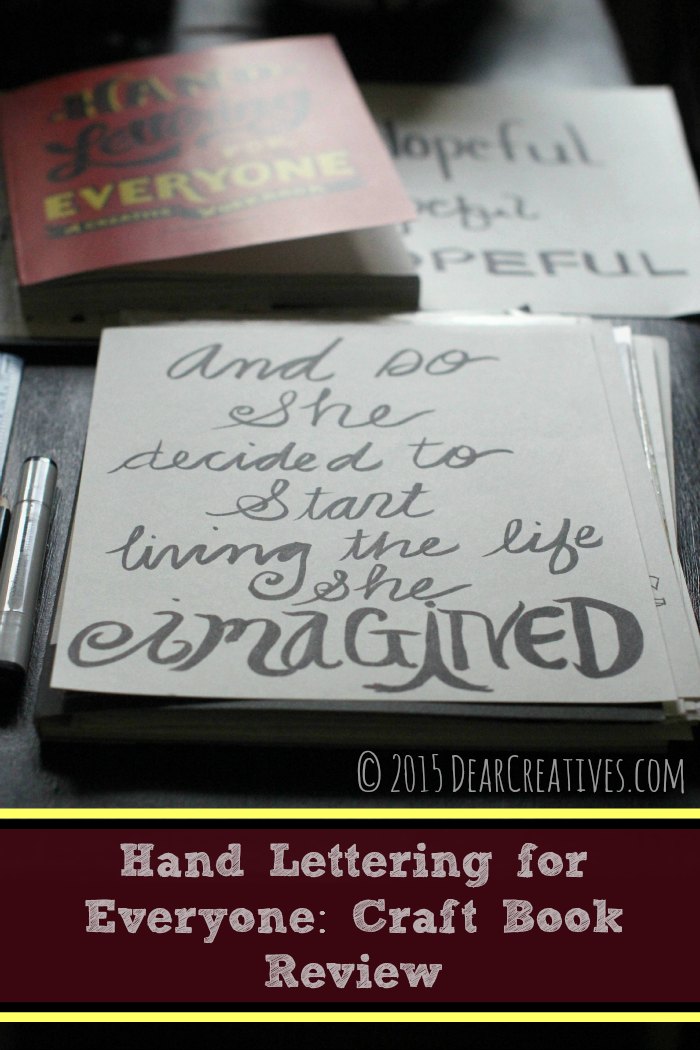 Have you ever tried hand lettering?