Today we are sharing a frozen treat we tried, perfect for eating while watching our favorite summer binge worthy shows. Sprinkled with with catching you up with our summer. Bonus, our giveaway at the end of the post. Why? Because I know you will want to try this frozen dessert treat too.

It's officially summer with no turning back. Yes, the dog days of summer are upon us. Here temps are reaching up to 108 degrees! Hot days, some nights not cooling off. From now to late Sept. it just keeps getting hotter and hotter where we live. What about where you live?
Days are filled with kids, sleepovers, sleeping in, sports in the morning (or in my case driving my athlete), reading books and a lot of binge watching shows during the heat of the day. Ending with frozen treats and binge watching more shows.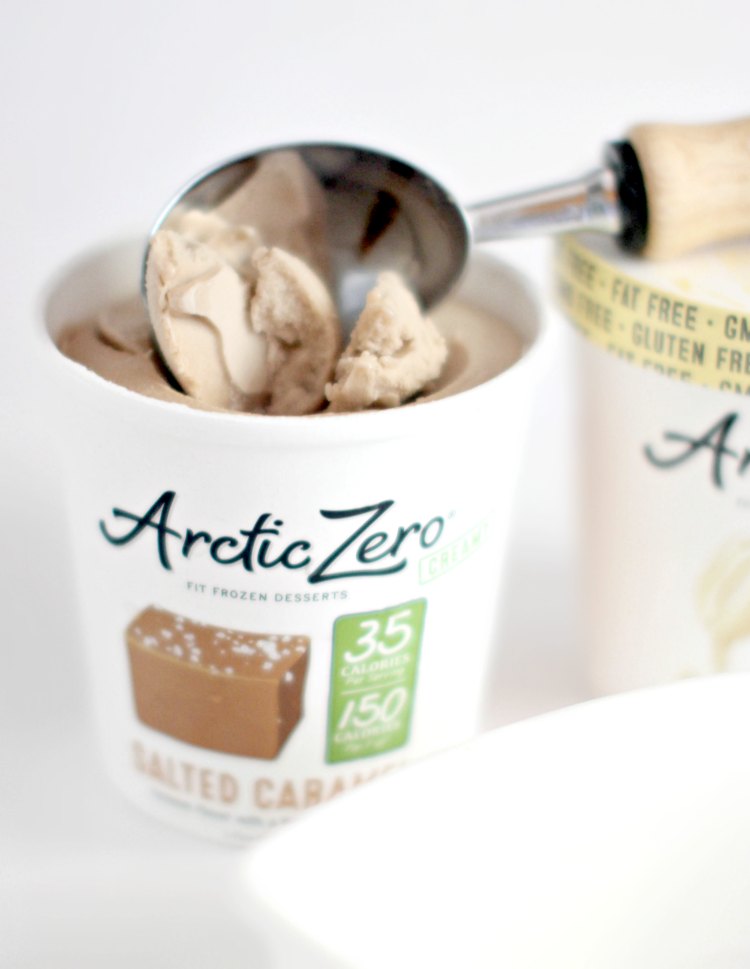 By the end of the day, I feel like when the dishes are done that I can shift into relax mode. When it's hot after dinner while watching television the Mr. and Sammie love ice cream. I try not to indulge as dairy doesn't agree with me and I don't want the excess calories. This treat we tried is a winner for everyone and a guilt free frozen treat, and dairy free. But, just as yummy tasting.
"I received this product for free from MomsMeet (momsmeet.com) to use and post my honest opinions. Compensation for this post was provided and this page may contain affiliate links."
Arctic Zero
is definitely a hit in our house. Have you tried Arctic Zero before? Flavors range from cherry chocolate chunk, rocky road trip, salted caramel, cake batter, peanut butter swirl and, cookie shake….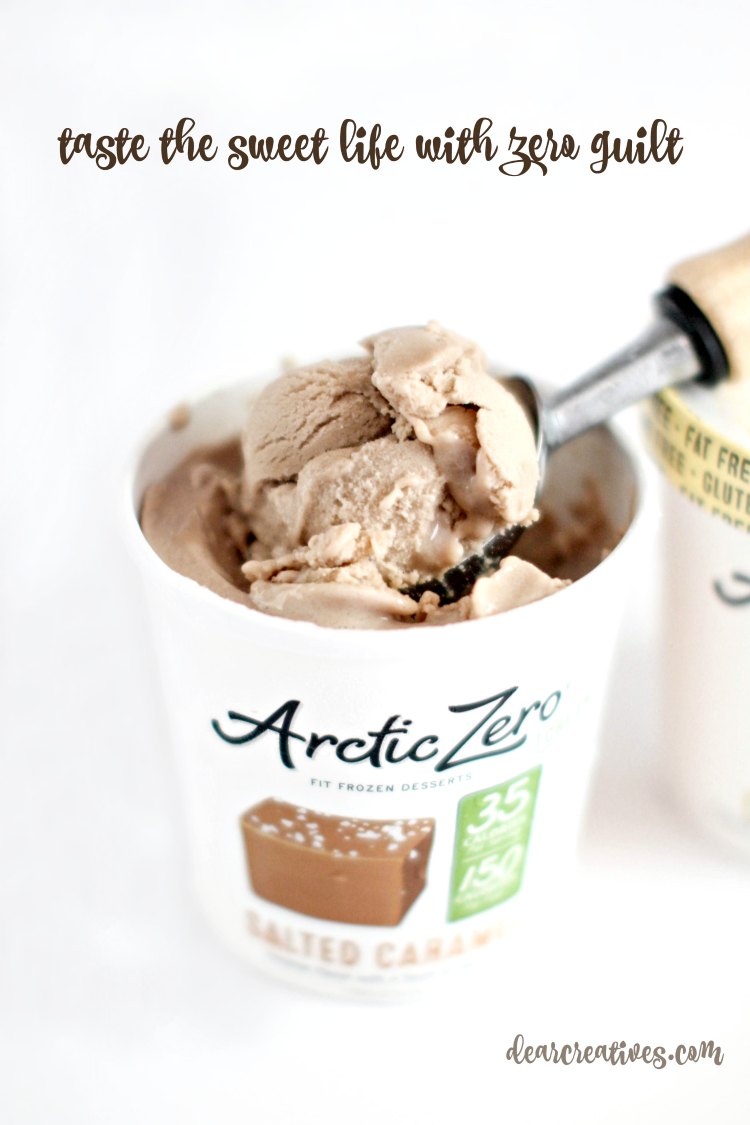 Typically Sammie, and I travel a bit more in summer but, she signed up for summer soccer and has tennis for high school. Luckily they ended up on the same two days during the week. This gives us a bit of wiggle room to sneak in short trips. The other week she went camping with her brother and his family. I visited her sister, and watched the kids; giving her sister a much needed break from summer with four young kids. I got my much needed grandma time. Although short, it was sweet like this frozen treat sweetened naturally by monk fruit.
Serving up Arctic Zero
is a guilt free frozen treat that can be served anytime.
We've been hanging out the clothes on the line to keep our home cooler. Do you ever hang out your clothes? Watching shows like the Bachelorette yep, I am into all that drama. We watched the new release of Trolls (fun for the kids and adults) on Netflix and, we finished binge watching Downton Abbey, Riverdale and Bloodline.
I started a new book but, more about that later. It's just too hot in summer to be outdoors in the afternoons. What are your favorite binge watching shows?? I'm sure we'll need a new one soon. We also listed more of the best shows to binge watch below.
Now, for binge eating frozen treats Arctic Zero
hits the mark, it's as low as only 35 calories per half cup serving and 150 for the entire pint! *varies per type
It's also lactose free, and only uses rBST-free whey protein.
Arctic Zero is also gluten free but, every bit of delicious as not gluten free and, GMO free!
Arctic Zero uses monk fruit a natural sweetener and this product is certified kosher.
So what did we think of Arctic Zero? We really enjoyed it's creamy taste. My favorite so far is the cake batter. Scratch that, hands down cherry chocolate crunch but, oh wait each time we try a new flavor that might change.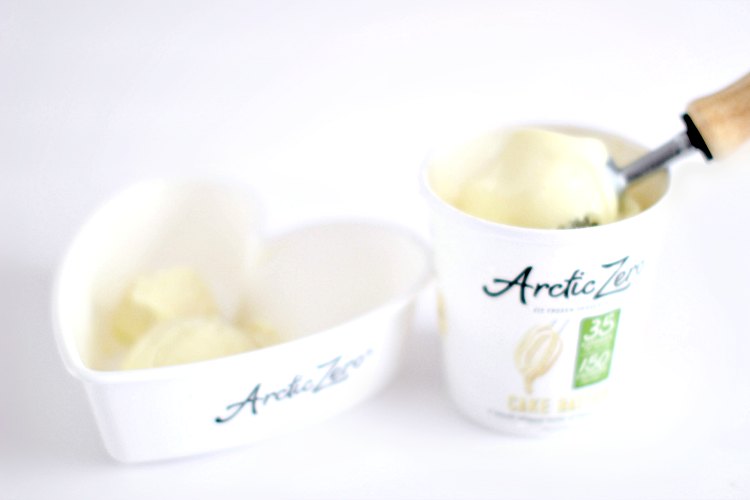 Sammie's favorite so far is the salted caramel. The Mr.'s is rocky road. You just have to thaw it 15 minutes on the counter to soften it up for perfect serving. Or add them to your smoothies or shakes. If I create another new smoothie, I might have to add some Arctic Zero in it. I'll be sure to share when I do.
What's else is also great this summer? You can find this frozen treat at a lot of stores including some Target stores, Albertsons, Krogers, Publix, Sprouts Farmers Market, Safeway, Walmart, Whole Foods and Amazon (Do you have Amazon Prime ? I love the benefits of 2 day-shipping, right to your door + free movies and shows! If you don't you can try it!)
You can also find out more; or purchase any of these frozen treats at ArcticZero.com and, even find your store on their store locator.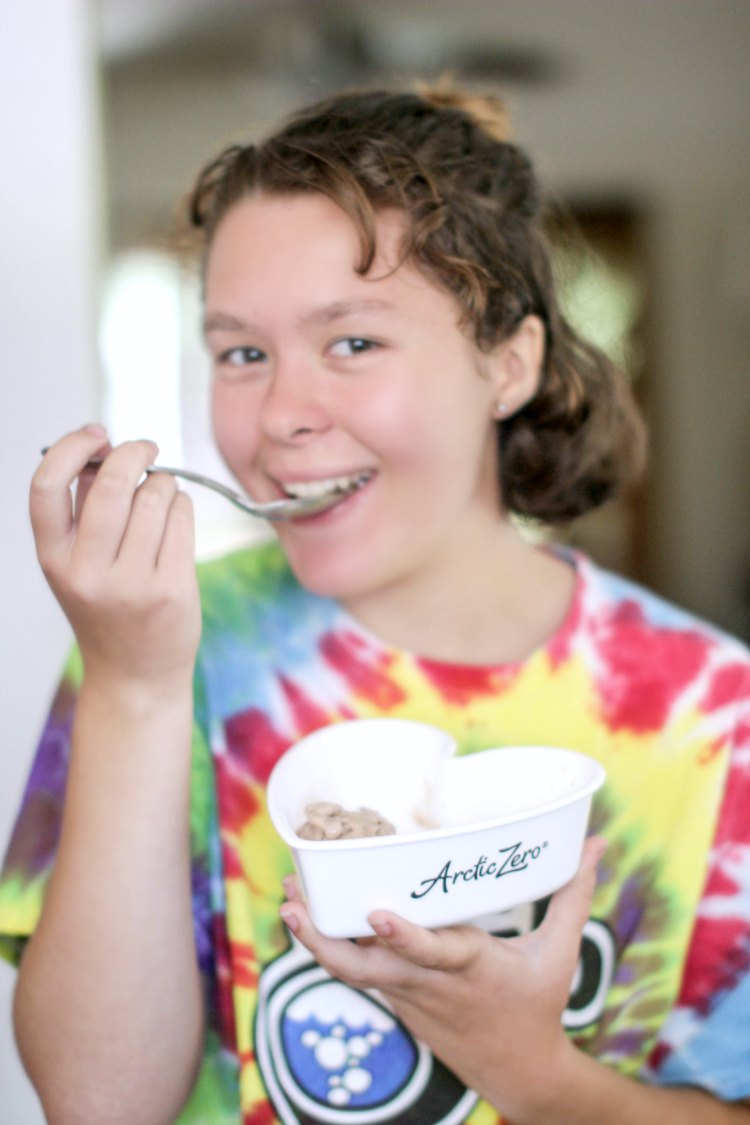 Besides, this frozen treat for summer what else is on the list for us to try? Sammie wants to try sewing again, entering her art in the fair, and more Tie DIY projects. Here's our post on how to create your own DIY summer camp. Which has two free summer printables. In case you missed the summer fun.
Yes, we have been chilling a bit this summer, binge watching shows and, topping it off with Arctic Zero. What summer things have you been up to?
Looking for more shows to binge watch?
Our binge watching list:
(while eating Arctic Zero)
Anne With an "E" ( PG – based off of Anne of Green Gables)
Riverdale (not sure of rating but, probably PG-13)
Gypsy (psychological thriller *adult viewing)
BroadChurch (mystery, detective BBC)
The Office (comedy)
Sherlock (detective)
Switched At Birth (drama-teen friendly)
Abstract (The art of design chronicles artists careers) *love this!
Dr. Strange (PG-13 action)
Game of Thrones (*adult HBO July 16 new season)
Victoria (PBS on Amazon now) *another fav
Big Brother (back on television) guilty pleasure, who will go grey next?
Shows for the kids:
Trolls
Moana
Pets
Finding Dory
Open Season Scared Silly
What shows will you watch while eating Arctic Zero?
Enter The Giveaway via the Rafflecopter (3 winners will get a voucher for 1 free pint of Arctic Zero to try!) USA only, sorry international readers.
a Rafflecopter giveaway