Today I am sharing about an award-winning storybook service, Speakaboos. Premier iPad app that inspires the love of reading in children. Did you know that August was kindergarten readiness month? Yes, summer is fading & school is fast approaching. With that said I'll tell you a bit more about Speakaboos.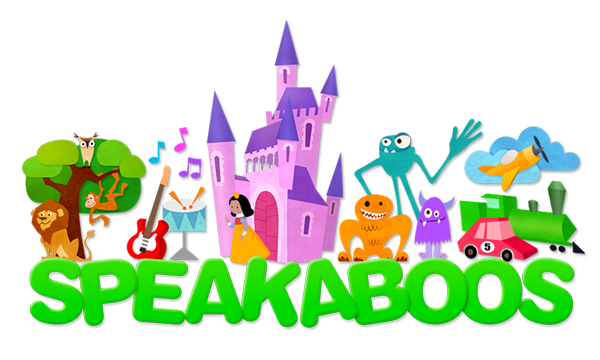 Speakaboos promotes literacy while engaging kids for children ages 2-6 on all digital devices. Speakaboos interactive books compete with videos and games for young children's attention and inspire a life-long love of reading. Speakaboos storybooks are educator tested & approved. Their curriculum was developed by Dr. Alice Wilder, formerly Head of Research & Testing for Blue's Clues.
Disclosure: I did receive a subscription to facilitate my review. Receiving the opportunity from Child's Play Communications.These are all my own honest opinions.
What I liked about Speakaboos is:
You can download it free on iTunes & it comes with many free books, music & even English/Spanish learning to start you out
There are options for having the program read it to you or reading it on your own
The colors are bright & illustrations engaging
The stories & music are very likable
Songs to sing along to & interactive stories
Enjoyed by young pre readers & early readers
Easy to navigate or set up child for viewing
Speakaboos promotes literacy while engaging kids on digital devices
With a subscription you can pick from 150 + stories & songs
How Speakaboos compares:
Speakaboos interactive books can effectively compete with videos and games for young childrens' attention and inspire a life-long love of reading
Child-directed experience allows kids to explore their favorite topics and interests on their own
Current subscribers consume 60+ storybooks, complete 80% of the books they begin and spend more than 2 hours per month on the service
Costs:

· 1 Month Subscription – $4.99
· 6 Month Subscription – $24.99
· 1 Year Subscription – $49.99 per year ($39.99 for a limited time)

Description:
A one-time subscription purchase provides unlimited access anywhere (on any device)
For the cost of a single app ($4.99 per month) or $49.99 per year ($39.99 for a limited time), kids can enjoy unlimited access to hundreds of stories via our subscription service
· Speakabooss storybooks are educator approved
Educational pedagogy developed by Dr. Alice Wilder, our Chief Content Officer, and Head of Research & Testing for Blues Clues and Co-Creator of SuperWHY!
Interactive storybooks feature multiple reading modes based on a child's reading level
Animation, dialogue, and interactivity support comprehension
Curated catalog of storybooks based on children's interests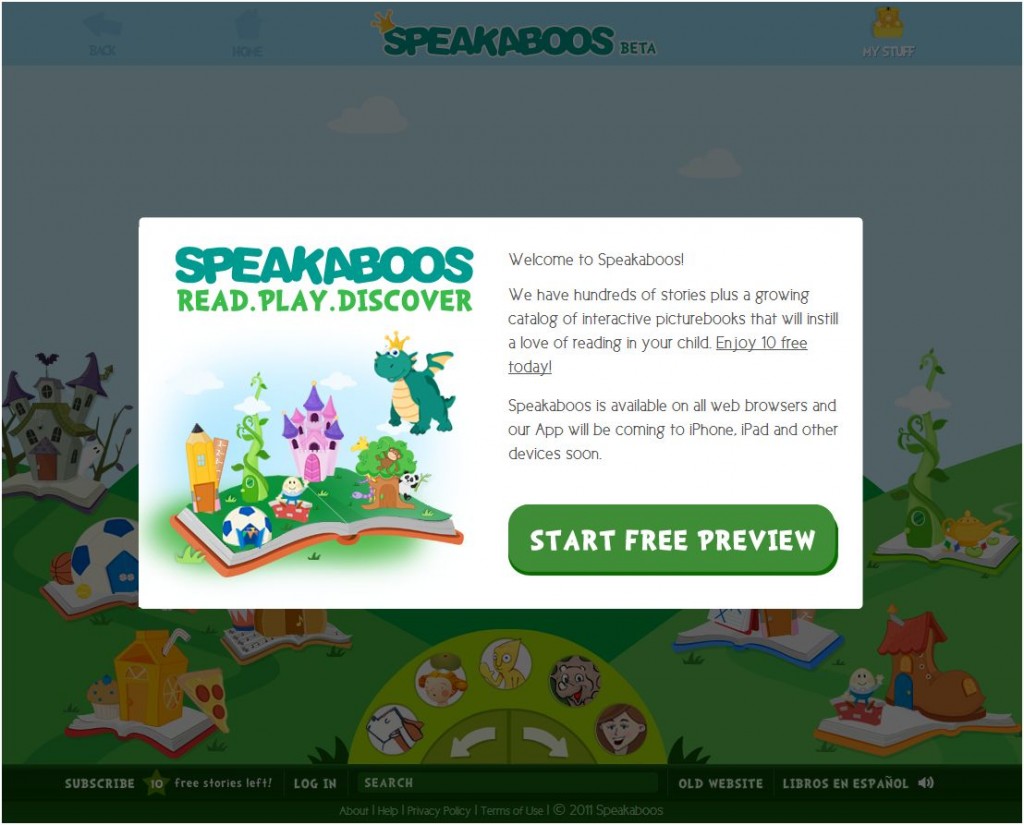 Speakaboos educational value has been recognized by the American Library Association, Education World, the Aspen Institute and O'Reilly Media. For more information, please visit www.speakaboos.com take a test drive on your computer or download from iTunes! I think your kids will enjoy this app while learning! You can also find them on these social media sites: