Are you looking for a fun kids craft, and kids activity? Today's unicorn craft is for a Paper Plate Unicorn Kids Craft. It's one of our crafts for kids that will not only be fun to assemble but, it will be fun for kid's imaginative play.
You can use this unicorn diy two ways. The way we show it as a Paper Plate Unicorn Mask or don't cut out the center and use it for a paper plate unicorn craft. Either way it's an easy craft for kids.
Paper Plate Unicorn Mask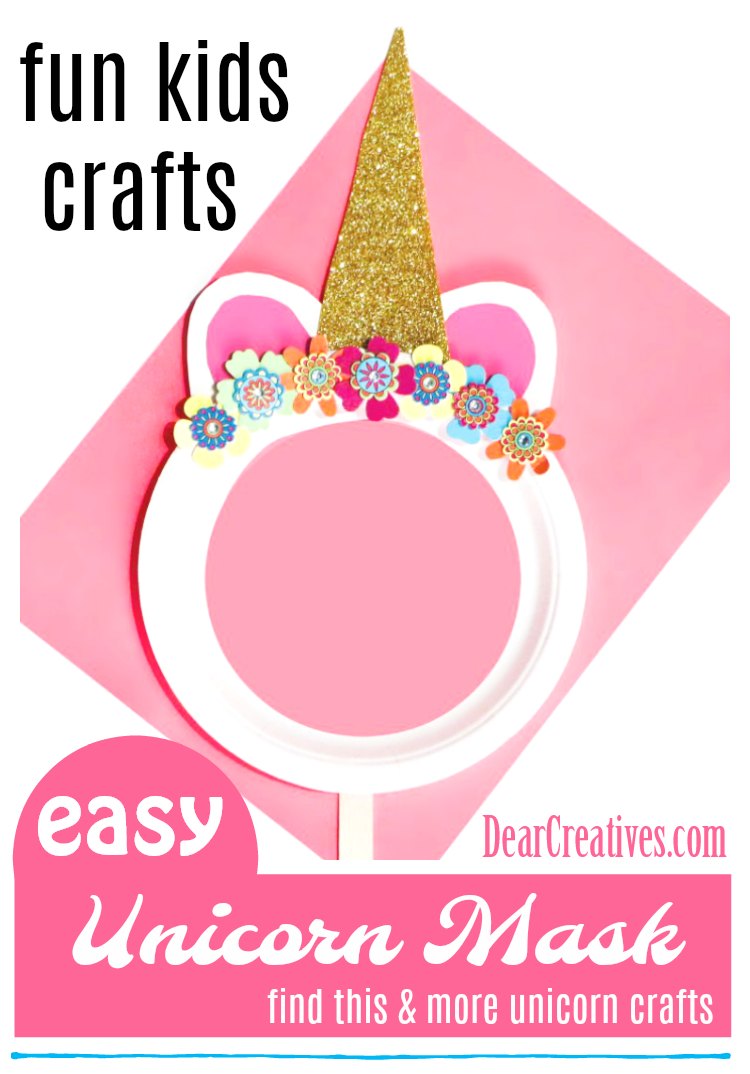 If you like today's unicorn craft you might enjoy these unicorn ideas
What is your favorite unicorn craft you have made or seen lately? Mine was this Unicorn Pinata DIY I spotted on Facebook, and shared on DearCreatives FB page. If your not a follower there yet, be sure to hop over to join me, see what we are sharing, and be sure to comment. I'd love to get to know you better.
Let's get to today's kids crafts idea.
Kids Craft Idea
Supplies you need for the Unicorn Paper Plate DIY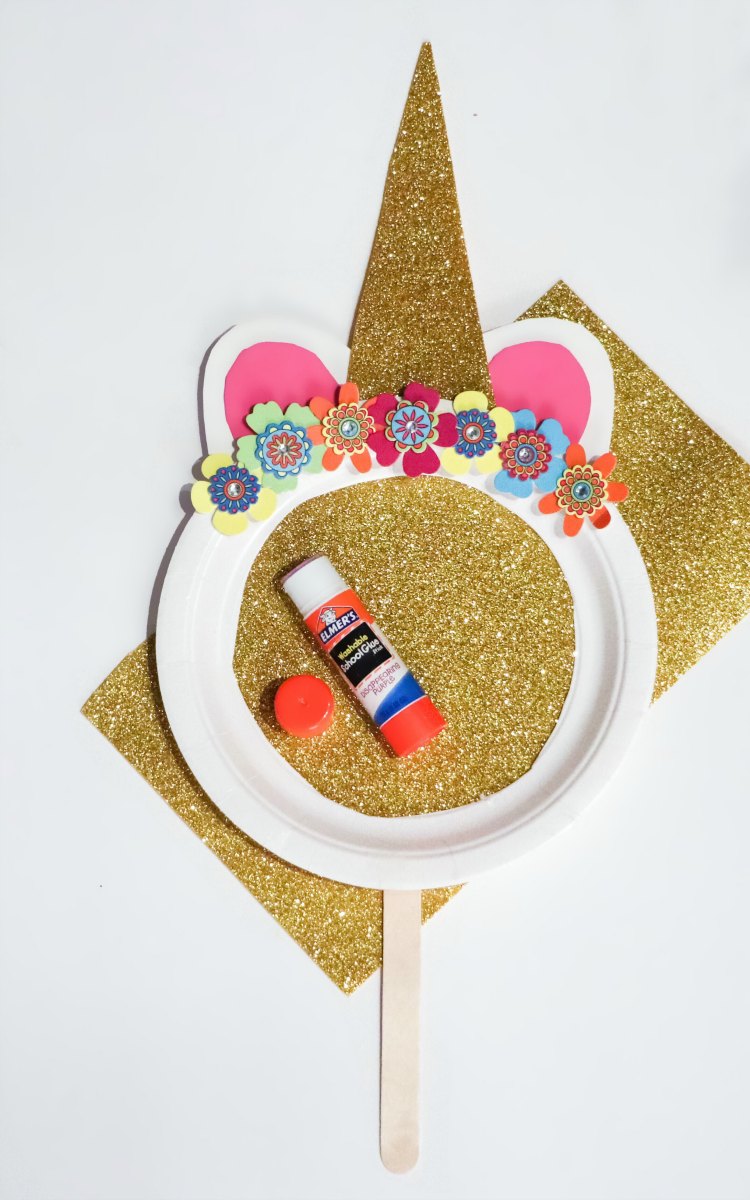 Instructions
Take your white paper plate and you pair of scissors. Cut the center of the paper plate out. You should be left with a large hole big enough to see your child's head since this is a Unicorn Mask.
Next, take your glue stick, scissors, scrap white paper from the plate and your pink piece of paper and make a set of Unicorn ears.
Take your gold sparkle paper and cut a large unicorn horn. It's always better to go large. You can always trim your horn later if you need it to be a tad bit smaller.
Now for the fun part!!! Take your ears, horn and paper flowers. Glue them onto your paper plate to create your unicorn.
Grab that popsicle stick and glue it to the bottom of your plate & let your unicorn mask dry.
After your Unicorn Mask has fully dried, it's time to have some magical fun with your mask!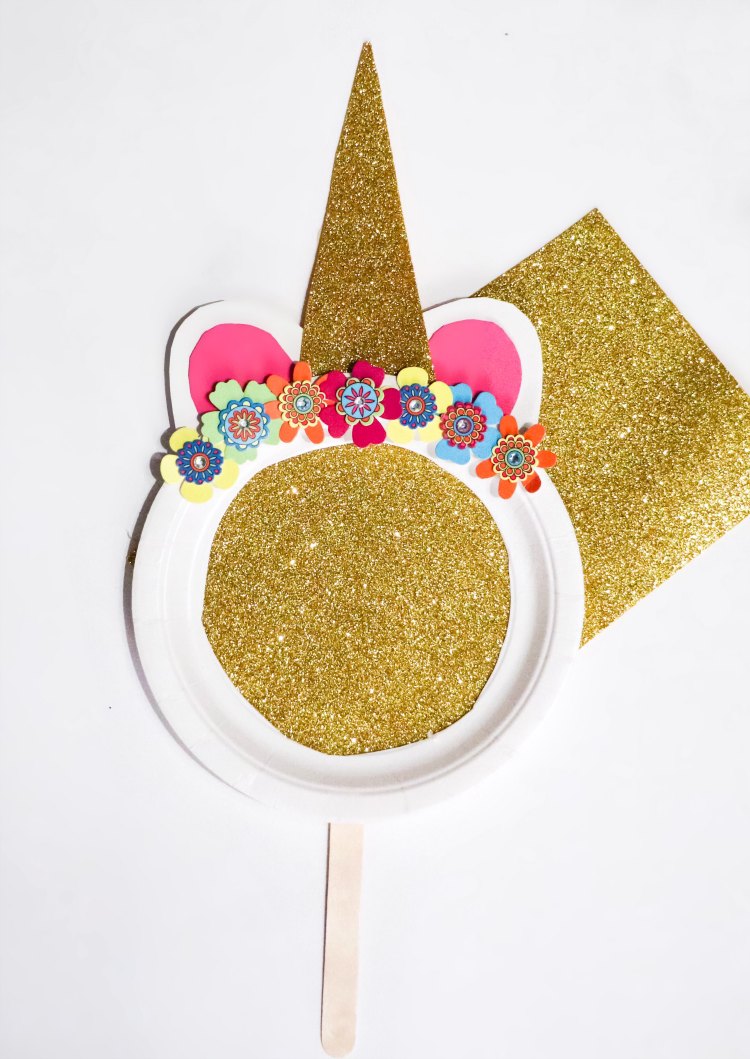 Since this craft is so easy there isn't a lot of in process photos. If you have any questions just ask. Today's kids crafts idea can also be used as a party activity for kids. Stay tuned for our next fun unicorn craft, and kids craft ideas by subscribing.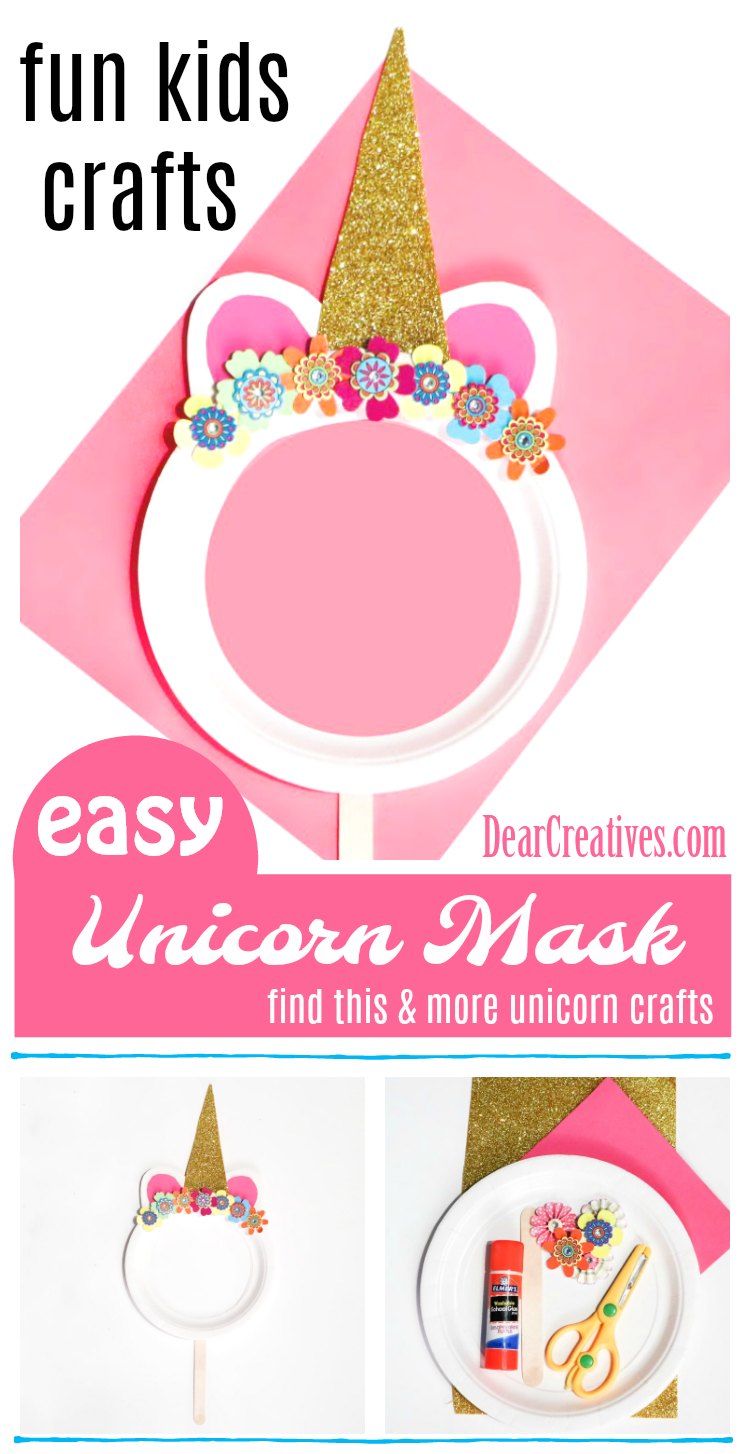 Looking for more unicorn crafts?
Make a Unicorn Dream Catcher
Unicorn Pouch DIY (no sew + free template)
More craft ideas
What fun kids crafts or unicorn crafts will you try?