Mother's Day Gift Ideas -These are gifts that moms will actually love receiving! Are you looking for gift ideas for your mom, stepmom, grandma, or another mother figure in your life? This gift guide is for gifts for moms from Etsy.
Etsy is one of our favorite places to shop for gifts for mom because you can find handmade gifts and unique gifts.
Mother's Day Gift Ideas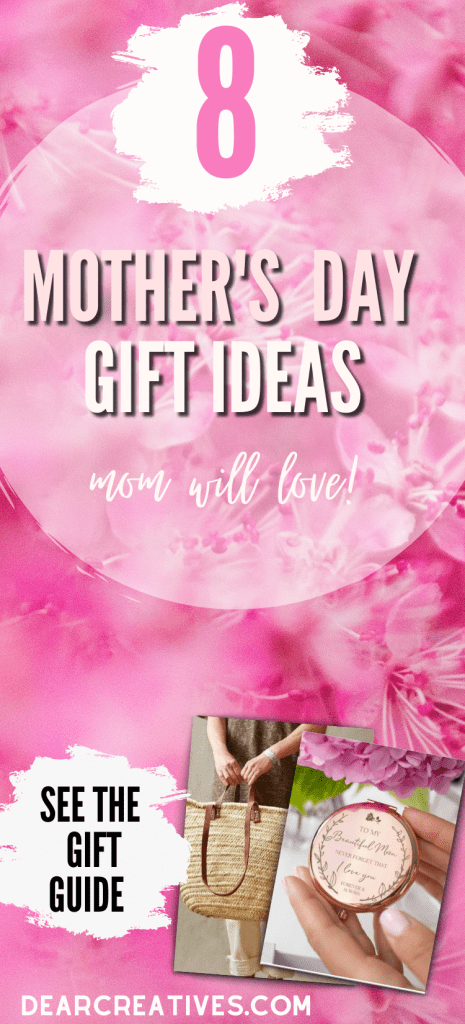 Use this gift list to help you find the

best Mother's Day gifts

! They have awesome gifts for moms. Gift ideas for moms of all stages of motherhood.
Pamper mom this year!
How will you pamper your mom this year? Get her a gift from Etsy and do all the other thoughtful things moms love. Seeing her, a phone call, or a video call. Let mom sleep in! Every mom loves breakfast in bed or having a brunch or lunch get-together… Now, that you have those ideas for celebrating mom let's get to the gift list!
Affiliate links may be included in the post. By clicking the links for qualifying purchases we earn a small commission. This is at no additional cost to you.
Mother's Day Gifts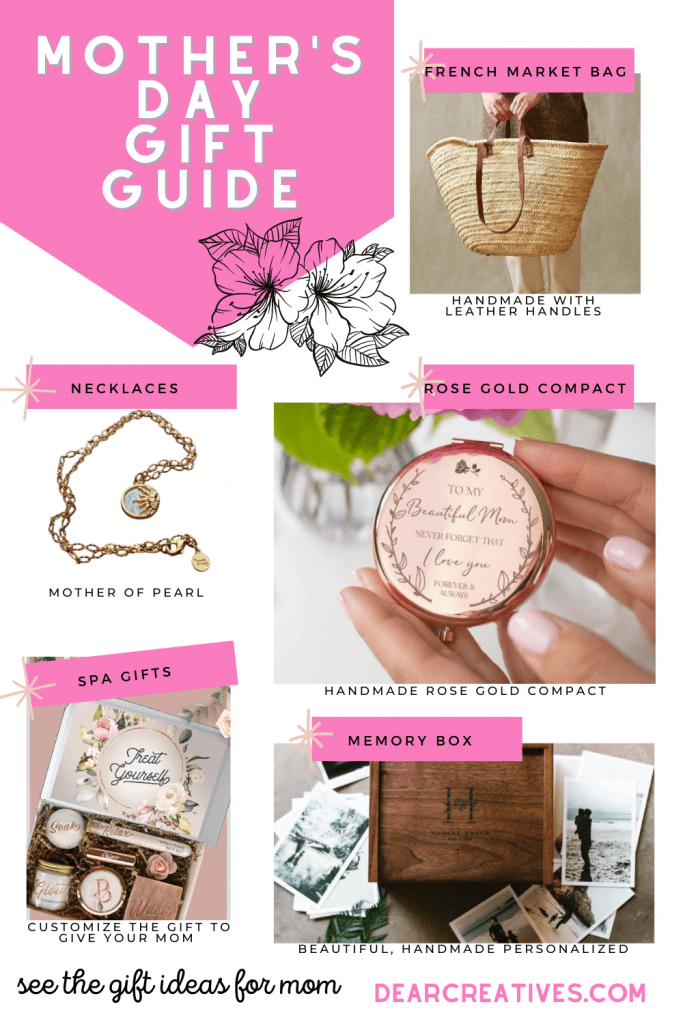 Look for more ideas on Etsy or get her an Etsy Gift Certificate!
Be sure to see all the gifts for mom at Etsy! Or pop over to get her a gift certificate! She will love whatever you get her. Pinky sware.