Today I'm sharing how to make a dreamcatcher with you. Have you ever wanted to make a dreamcatcher? I had been wanting to create a boho styled dreamcatcher for some time. Finally, I grabbed my craft supplies to give this easy craft a try. When I think of summer I think of open windows, wind blowing, dreamcatchers, and summer crafts.
Get ready to get your craft on! This is a fun, easy DIY craft project, it doesn't have to be summer to make these either. Dreamcatchers are easy enough to make as a teen craft. Younger kids could do an easy version without adding webbing to the back, or you add the webbing for them. And optionally adding lace doilies on the back of the dream catcher is an easy way to DIY your own. This would even give it a different yet pretty look for your dreamcatchers.
DIY DreamCatcher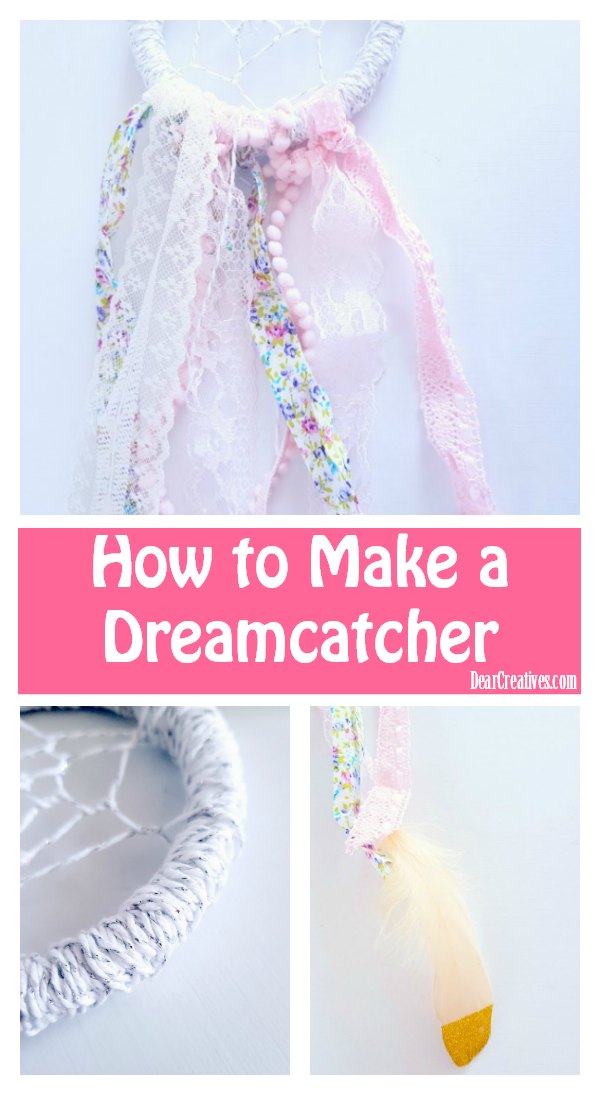 You might remember this unicorn DIY dream catcher I shared. If not take a peek if you like when you are done with this dream catcher post. I know I'll be making more dreamcatchers. Especially since my cat, and puppy thought this one was pretty enough to pull down and chew up! That's why I only have a few cell phone pics of this dream catcher. I guess I'm lucky that I took a few on my cell. Let's get crafting.
DIY dreamcatcher
Supplies you'll need to make a dream catcher

Or grab a dreamcatcher kit
How to make a dreamcatcher

Start by getting out your craft supplies to make a dreamcatcher. Hoop, string, scissors.
Next begin by wrapping around the string over the hoop, tying off a knot.
Either hot glue in place or wrap over the knot.
Continue wrapping the hoop with the thread, until it's fully wrapped.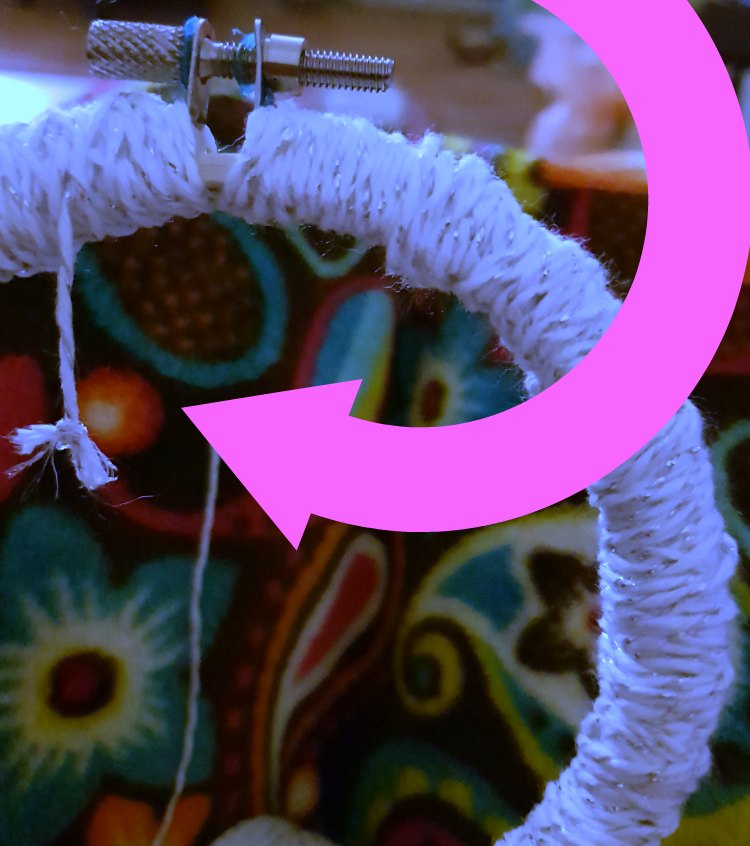 Tie off a knot, clip string and tuck into a wrapped string on the hoop.
Add lace, pom-pom lace, satin lace, tied to the bottom of the hoop.
Wrap jewelry wire on the tips of the feather, and tie your feather onto the string. Hot glue if needed on the backside. * view the first image I used red wire so you can see it. It doesn't show when faced on the correct side. Using gold, copper or silver wire when feather blows wiring will not stand out.
Repeat above step by adding finished feathers in several places of the bottom of the hoops lace or ribbons.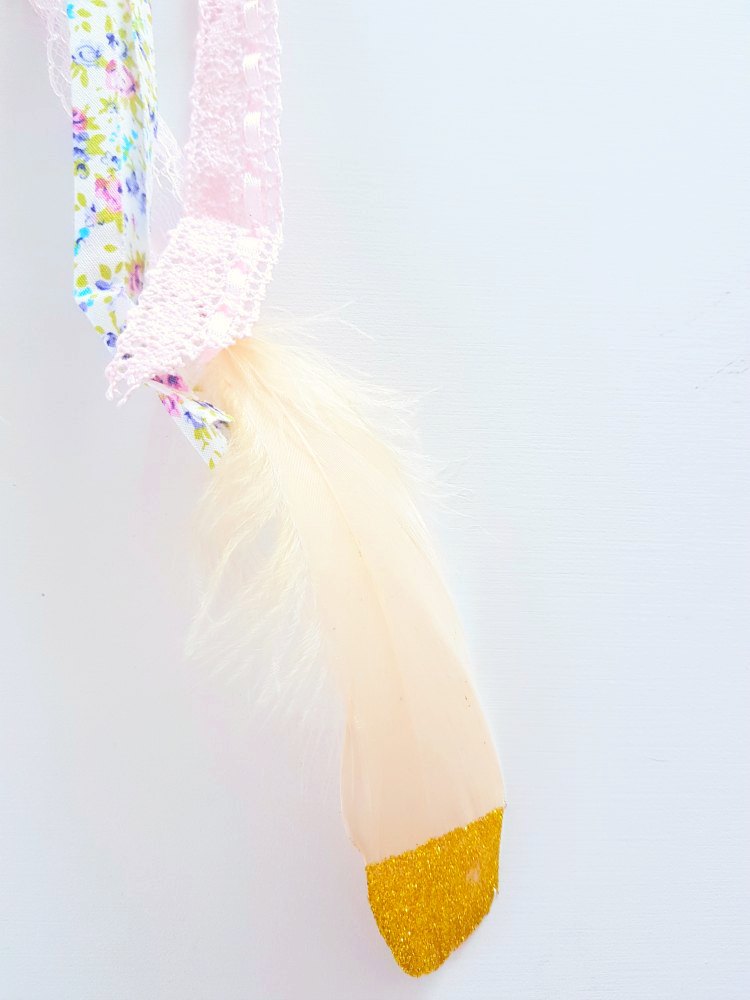 The glittered feathers
are so pretty! This picture doesn't even do it justice.

How to Create the Dreamcatcher Webbing
(Rather than explain this part follow a dream catcher web tutorial like this one video tutorial. There are so many to pick from on YouTube. There are several ways, and styles to make the webbing. This video tutorial might be one of the easier methods which I shared for the unicorn dream catcher webbing in our unicorn dream catcher DIY. It may take a few times to get it right. Mine certainly wasn't perfect but, the more you make them the better you get. Right? And they don't have to be perfect to look pretty.
Or you even easier you can use lace doilies hot glued to the back of the hoop. (make sure to get the right size for your hoop)
When you are done. Make a loop with string or stain lace for hanging the dream catcher.
Shop for DreamCatcher supplies
Where to hang your dreamcatcher
Hang your dreamcatcher nearby where you sleep or over your bed on the wall, a lampshade or bedpost. Should your dreams become to active take it down, and lay it down flat until your ready to hang it again. * reference
Use them for boho wedding decor.
What do dreamcatchers do?
Good dreams flow through the dream catcher, and bad dreams get caught in the webbing. * reference
History of dreamcatchers
Want to find out about the history of dreamcatchers? DreamCatchers
Have you ever made a dreamcatcher before??