With the New Year here it's time to start focusing on a healthier food plan. During the holiday season we always seem to dip a little too much, indulge in non-healthy drinks, desserts and party foods. Why not get back on track now or any time of year starting with healthy smoothie recipes. I know that the smoothie is one of my go to detox forms. Do you love healthy smoothie recipes too?
Healthy Smoothie Recipes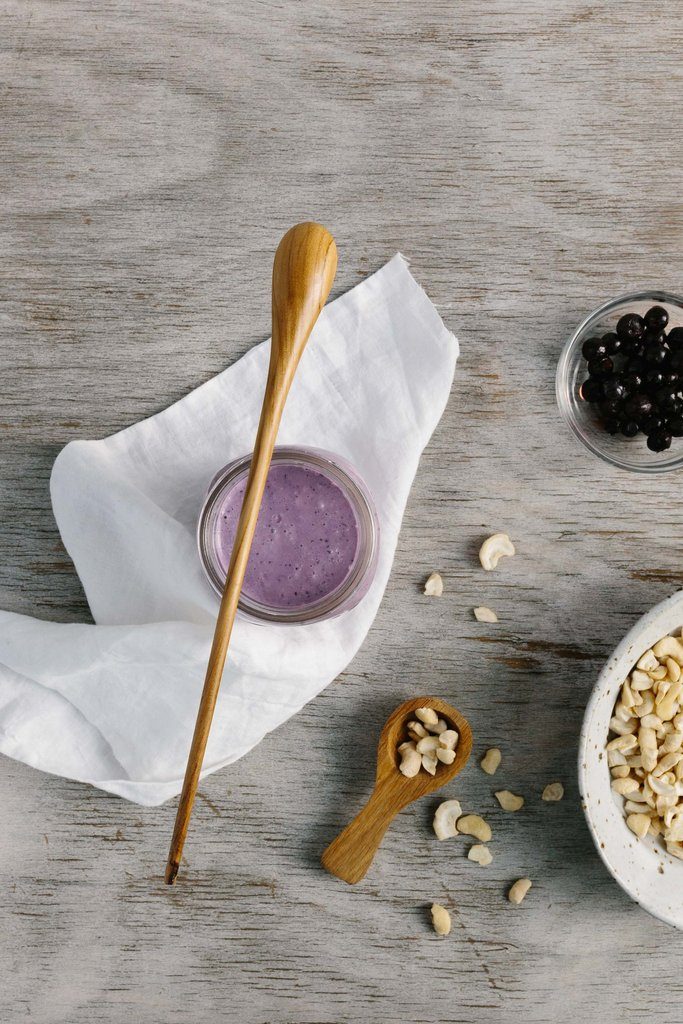 Use this healthy smoothie recipe for a breakfast, lunch or a snack. This healthy smoothie recipe is suppose to make the kale taste like a blueberry pie! Grab this recipe from the link below and start (happy & healthy) blending!
Proof that healthy plants taste amazing. The most dense green vegetable is overshadowed by skin glowing blueberries, creamy cashews and sweet honey. This smoothie recipe is creamy, delicious and filling.
Tips for making healthy smoothie recipes;
Use fresh seasonal fruits and veggies or fruits and veggies that have been flash frozen
For easy of use store fruits and veggies in freezer bags or containers pre portioned
No need for ice when using frozen fruits
A quality paring knife and blender make smoothie making so easy
Healthy ways to sweeten up your smoothies include raw honey, honey, bananas, tropical fruits and berries
Booster ideas for smoothies chia seeds, oats, spirullina, matcha powder, ground ginger, flax seed
Flavor ideas cocoa, cinnamon, vanilla
Looking for a few more healthy smoothie recipes?