Dear Creatives, I am happy to tell you about a Giveaway today & let you know you have a chance at winning! Usually I don't post on the weekends but wanted to give all those who stayed home this weekend something to look forward to! A chance of winning something! No strings, no hoops just see details and ensure a way to be emailed if you win! (Winner will be chosen at random on September 7th, 2011 at 7pm PST )
Here are the prize details that I am so excited to tell you about!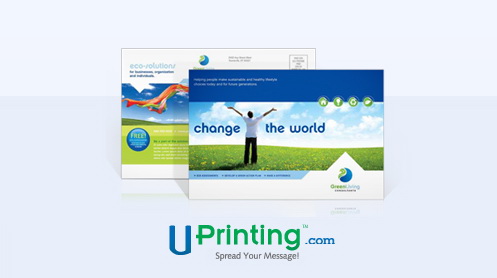 100 Postcards for One (1) Winner
5″ x 7″
14pt Cardstock Gloss
No Folding
Front Only Printing
2 Business Days Print Turnaround Time
Restriction: Limited to US residents 18 years old and above only
Nobody loves cheap postcard printing like I do, especially on postcard size & UPrinting offers so many sizes to choose from with their postcard templates. And if you would like to thank the givers you can like/follow UPrinting on Facebook and Twitter. I am sure to have more goodness for you in the future so feel free to follow along here with me too!
What will you be printing if you win? Photography, art or something crafty you made?
Now go and leave your comment for me and *email to notify you if you are the winner!
Disclaimer: This giveaway is sponsored by UPrinting.com, no monetary compensation was given and I will receive postcards for hosting. See more information about postcard size, postcard templates and postcard design at UPrinting.com.
Closed for entries! More Giveaway's coming!