Valentines day is tomorrow and sometimes you just wait to the last minute. Ah, procrastination! Now, I know my Mr. doesn't search out things in advance. He is just that way. I won't expect flowers or even a card. But, I might just get a box of candy because the bank was selling it as a fund raiser for a good cause. Thank you bank for supporting good causes and See's Candy! Of course Thanks Mr. for the sweets. lol For all you folks who need last minute printables, ideas for kids or crafts ideas for Valentines here you go.
Valentines Day Fortune Cookie Printable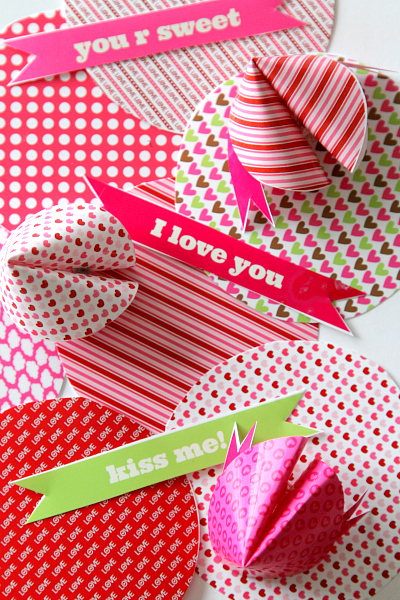 I made these from fabric but, you can print these and have the cutest fortune cookie Valentine for someone you love.
Next these two free printable s are from Pizzazzerie ! You will find. I just loved these treat bag toppers and hope you will too!
Again, over on Pizzazzerie are a whole bunch of designed printables available in a free zip download! Oh so bee utifuly fun! Some perfect to get those kids buzzed over Valentines Day! Of course there is lots of candy ones too!
Peppermint Infusion Heart Tea Bag Diy
This easy hand stitched infused tea bag diy is from Sarah at Home-ology. Grab your coffee filters or even some muslin if you don't have filters and make a few. Quick stitch these or help a young child make some for grandma or mom! I bet you can make a few in as little as an hour.
Printable Baseball Trading Card Valentine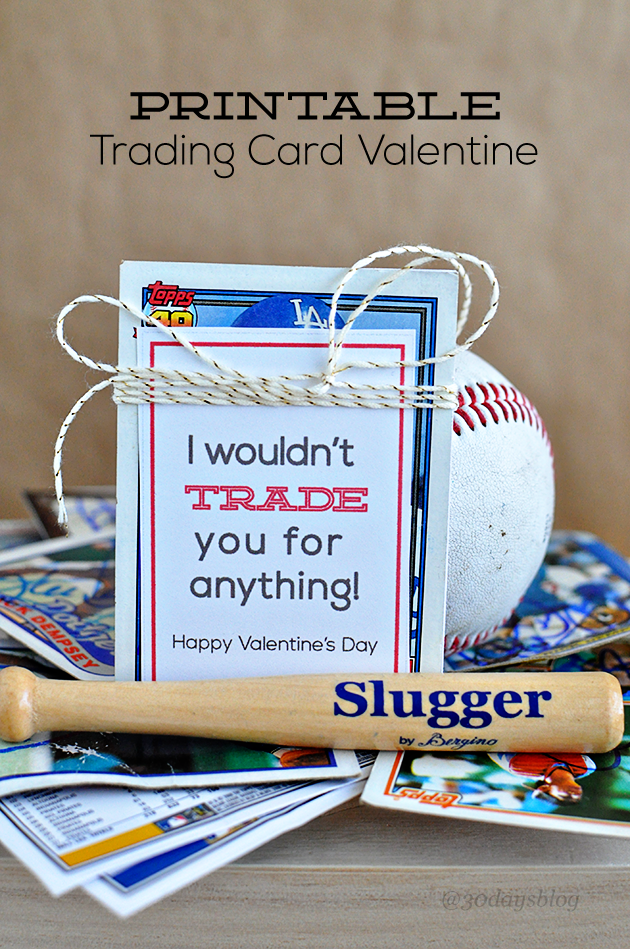 When my son was little we were very much into baseball and this is the cutest printable. Perfect for the boys and perfect for giving the man in your life who is a baseball fan too! Slip in the trading cards as a gift, add bubble gum and sunflower seeds and you have scored a home run! Now you can grab this printable from Thirty Handmade Days from Mique
Printable Love Tickets Coupon Book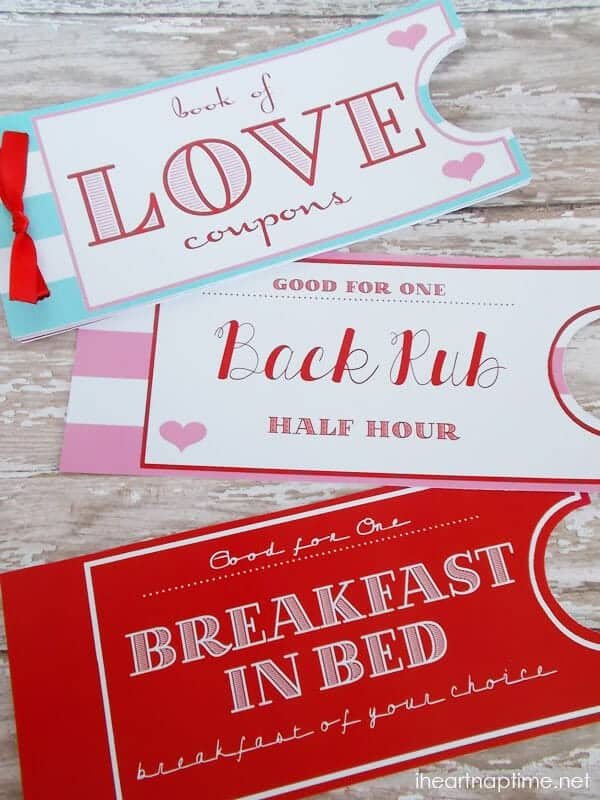 You can print these out on card stock and make a little booklet of coupons to give to someone. Who wouldn't love redeeming these throughout the month of February.You'll find the printable over at i Heart Naptime
Arrow Valentines Day Printable
I loved these arrow Valentines Day Printable s when I saw them. Pauline of Sweet Muffin Street Designed these just insert a pencil and you'll have a treat that hits the mark with these.
This little owl paper-craft diy is from A Creative Cookie. Just use pretty papers, cut and glue. If you have smaller kids pre cut the shapes and help them glue and easy project. Then write on the back I'll Owl ways love you! OK, I just said that but, write anything you want even string a bunch together for a cute banner. Have fun paper-crafting with this simple diy. What kid doesn't like a fun project on Valentines Day?
Valentine Tic Tac Toe Printable & Sweet Diy Idea
Why not bake up some sweet treats and print out a cute game board. Do it for the family or for a fun class Valentines Day party and I bet you will get a lot of love! Find out how to makes these and grab the printable tic tac toe board over at Rook 17. As for the cookies if you are in a hurry why not use two different colors of cookies or two different types of crackers, store bought of course. Shh, don't tell Martha Stewart! or Jen.
Sealed With a Kiss Valentines Day Printable
And if you visit this page at Catch My Party you will find a whole page of free printable s! A huge collection for Valentines Day over 25 to pick from! And you'll also find free printable s for other occasions seasonal and baby! Of course I shared one of my favorites from them.
You might not want to miss these sweet Valentines Day Ideas!
What is your favorite thing to give or receive on Valentines Day?