Craftsy is having a Spooktacular Halloween Craft Class Sale! If you missed the last Craftsy sale like I did then now is the time to think about adding a new class to your schedule. Remember if you can't take it right now that's ok, because once these classes are purchased you have full access to them forever & with a 100% Guarentee* See Craftsy for their complete terms. Signing up is easy. If you don't have an account sign up for free. Purchase class of your choice & it goes directly to your home page for you to access at any time.
I am super excited to share this affiliate offer with you because this wasn't expected & there are a few new classes that have been added to the mix.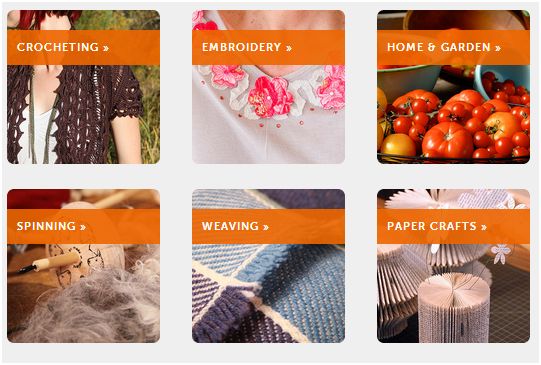 This is a Craftsy 48 Hour Flash Sale from October 30th – 31st & a great Opportunity to purchase classes at a huge savings & watch them at your convience! It's easy to find what your interested in go to all online classes, select catagory of interest & sale classes.That is just one of the ways to find them!
You'll find classes in every catagory on sale at Craftsy from cake decorating with 28 classes on sale from basics to the business course.Then crafting classes such as knitting from sweaters to gloves & so many more! You will find classes on sale from each of these catagories listed below.
Craftsy Catagories:
Cake Decorating, Jewelry, Paper Crafts, Home & Garden, Spinning, ,Weaving, Fine Art, Photography, Embroidery, Food & Cooking, Crocheting, Knitting, Quilting, Sewing &
more! Free Classes at Craftsy Also Craftsy has added some new classes!
New Classes!
I am super excited to about the class on photographing flowers. If you have followed me for awhile you know that I love to take nature photography.Don't forget about Craftsy's free mini classes! It's a great introduction how things are taught & you'll see how easy it is to take online classes, learn something new & enjoy expanding on your craft skills!
I've been enrolled in several classes & finished a few. If you've been a regular reader you've seen the Raspberry Jam I made from taking the class Jam & Marmalade under food & craft. I've also been working on my photography with the Shoot It class that I took. I have signed up for quite a few classes & as I complete one go onto the next. Next up for me is Perfect Pizza at home & Fabric Patterning. The Perfect Pizza at Home was a free mini class when you visit you can see if it's still available or what is. Free Classes at Craftsy I try to take advantage of as many sales & freebies as I can.Not only is it fun learning, but I love sharing my new skills with Sammie. I also love sharing what I make with you!

I hope you find the time to take a look & possibly take advantage of this great sale & remember they make great gifts for the creative, foodies, teens or just anyone interested in learning a new skill.
What type of crafting classes would you like to try taking?