Dear Creatives, I am excited to share with you some of last weeks top picks & then onto the Spotlight Inspiration Link-up where you enter any of your recipes, crafts, sewing, diy's, decor….It's hard to believe it is almost Nov. The first two weeks are going to be so busy for me with all we have to do getting ready for traveling to the wedding, finishing up projects. I am hoping to keep up with it all! I have lined up some lovely guest posts for you from some lovely bloggers! Also stay tuned for some giveaways coming up! Follow along or subscribe so you don't miss out.
This week in the Spotlight:
Katie from FunHomeThings shared this diy. I never slowed down to really take a close look at this & when I went to visit Katie I thought this is one of the most simple, yet creative ways to create a pumpkin that will last through Thanksgiving! She not only shares how to create this on her blog, but also a great recipe for spiced apple cider in the crock pot. I can't wait to make one!
Debi at LifeCurrents shared a Mexican White Bean Soup. This is the perfect time of year to add new soup recipes to the list. This delicious Mexican White Bean soup is vegan (if you leave the sour cream off) and Gluten-Free. I can't wait to give it a try, as I make soups all year round. You'll love all the recipes Debi shares on her blog.
Jodi from JodiFitz.com shares a recipe for these cute ghost cupcakes. From baked goods to healthy foods & kids fun 101 Jodi love to share.
Now it's your turn!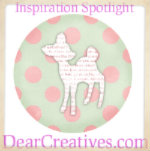 Things you can do in a weekend! Visit Projects Page for some more Halloween crafts & other projects.
Easy Halloween Ideas
Quick & Easy
Oct 25, 2012 - sewcando.com -

66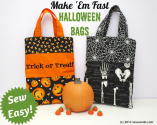 Oct 25, 2012 - beanbugcrafts.blogspot.fr -

79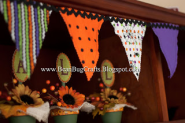 BeanBugCrafts:
Easy to make banner diy / tutorial
Oct 25, 2012 - leeloublogs.blogspot.com -

79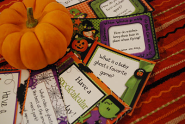 Halloween Printable Freebies
Leelou BlogsLeelou Blogs: Free printables
Oct 14, 2013 - creatingreallyawesomefreethings.com -

85

What are you crafting or cooking up this weekend?