Dear Creatives, I wanted to share today about News-O-Matic app for kids today. It's both newsworthy & educational! With summer coming up this is a great way for kids to keep up with current events, reading, drawing pictures, interactive & educational. News-O-Matic delivers breaking news such as the recent global weather tragedy's. This is the perfect way to have kids keep newsworthy, yet receive age appropriate filtered information on news topics. There are even games & interactive features. You may remember my previous review of News-O-Matic ? Today I just wanted to share with readers who might not of had the chance to see the prior review or with anyone one who hasn't tried their free trial yet! Yes, News-O-Matic is available for a free trial
News-O-Matic Features:
News-O-Matic is an educational news app that covers breaking news, sports, science and much more in an accessible and kid-friendly way.
Targeted to

kids ages 7-10

, News-O-Matic is a week day newspaper application which includes five daily news stories, detailed images, videos, illustrations, maps, timelines and games. P4K's objective is to inspire a generation of children to become habitual news readers and well-informed global citizens.
News-O-Matic gives children the opportunity to explore the latest current events through the app, while also giving them a voice to express their views. Children can interact with the Editor-in-Chief by rating stories, drawing pictures, asking questions or expressing opinions about current topics in the "News Room" section of the app.
Created by a skilled team—including child experts, designers and entrepreneurs—News-O-Matic aims to transform the news experience for children in a safe, interactive environment while encouraging them to become knowledgeable, productive members of society.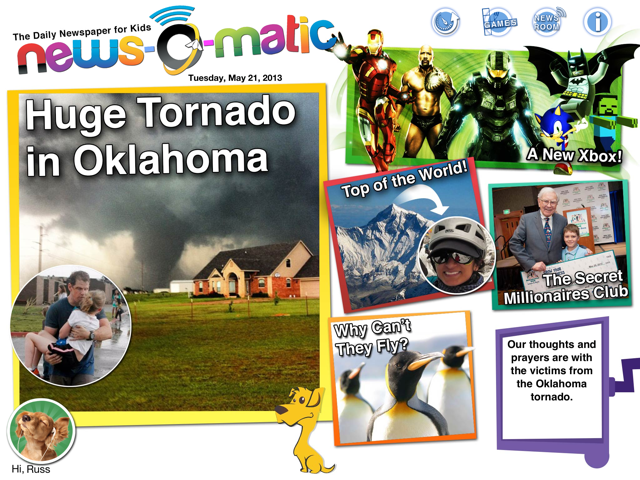 Simply download the News-O-Matic app (for a free, three-issue trial)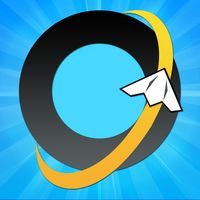 There are 3 issues free for the trial, check for availability. Due to it's being add free it is subscription based. Subscriptions are currently: $1.99 one week free (10 issues), 1 month $6.99 (22 issues), annual $49.99 (260 issues)
Disclosure: I was given the opportunity to review the app by ChildsPlyr.com I may receive a form of compensation from sharing the information above. All information shared is my honest opinion & your opinion on the site may vary from mine & my child s.
I highly recommend you try it out! Sammie has enjoyed using News-O-Matic. To see what we loved about the News-O-Matic app you can read my prior review. ( & if you are a teacher I share how you can get it for free for your classroom)
Press4Kids is a publisher of daily news applications (News-O-Matic) for young readers. Their belief is that children deserve a safe, age-appropriate tool to help them understand current events and to learn how those events affect the world around them. They provide an instrument to empower children with the knowledge that they themselves have the capacity to change their world.
tips from Dr. Phyllis Ohr, Child Psychologist for Press4Kids
On how parents can address news issues with children and what children can do to feel better:
1. When the event does not personally affect the child, reassure them that everything is okay with the people they love and that nothing has changed for them.
2. Be sure to stress to children that if they do have questions to ask parents, teachers as well as friends. Other children having the same feelings may be comforting.
3. Begin by giving the child a brief synopsis of what happened by using age appropriate language. Ask if there is something they want to know more about or if they need something explained further. If so, stick to pointedly answering their question or clarifying. Do not add on or digress.
4. Do not assume the news will make children feel a certain way. Ask if they know how they feel, but stress that kids feel all different ways when they hear important news and sometimes do not know how they feel or do not feel anything which is okay. However, if children are affected by it, it is their own feeling. Reassure children that no matter what they are feeling, their feelings are okay.
5. If they are upset but don't want to talk, suggest a fun activity for distraction or help them use calming skills like playing, drawing a picture or writing a story. These activities help release any upset feelings and make children feel better.
Dr. Ohr is available to discuss these tips in further detail, as well as address any additional questions on how to talk to your children.
Have your kids tried out the News-O-Matic app.?