We love exploring, traveling, and making new adventure memories. Do you? We travel to unwind, experience different places, and reconnect with one another. Sometimes those travels are far from us, some travel can be almost in your own backyard, or within a few hours' drive time. Our most recent travel trip was a few hours northwest of us in Carmel, California. We kicked off our summer by having a girl's (mid-week) weekend. We couldn't wait to unwind, get a little travel in and start our summer by visiting Carmel, California.
Carmel is a popular destination for many tourists from all around the globe. It's known for its stunning coastlines, brilliant blue-green waters, and white sand beaches. There is so much to Carmel's history. Carmel's community is steeped in history, art, writers, nature, and wine culture. I think oftentimes, a picture is worth a thousand words. Today I thought I'd share a little bit about our travels, some photography from our trip, and where we stayed.
Carmel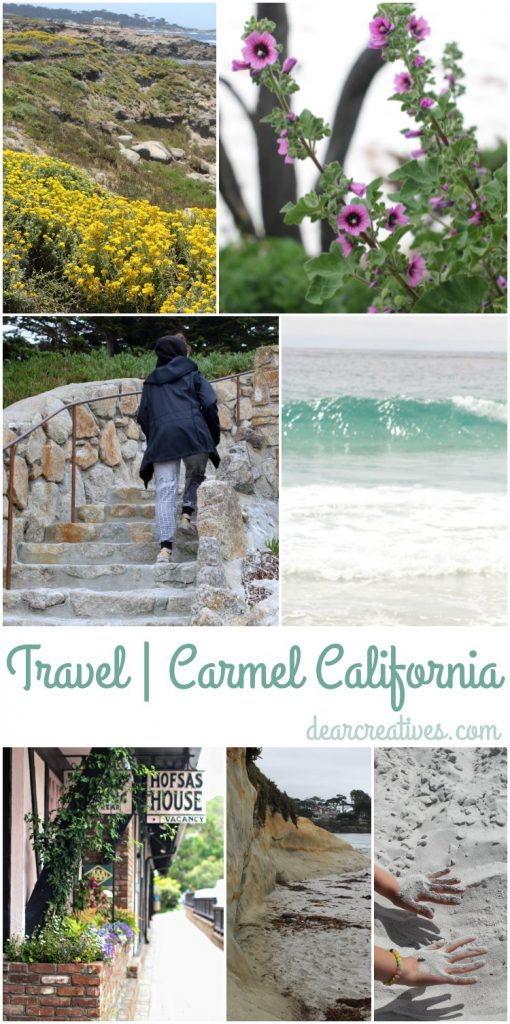 Carmel By The Sea
Carmel California | Carmel by the sea
Hofsas House Hotel
When we first arrived at the area we decided to check in to our hotel. It was like discovering a part of that history by staying at the Hofsas House Hotel in Carmel-by-the-Sea. For 60 years this boutique hotel has housed guests to the Carmel area. The hotel is Bavarian-inspired. The artwork on the outside of the building was painted by Maxine Albro. (For all you art buffs, she painted alongside of Diego Rivera when painting the Coit Tower in San Francisco)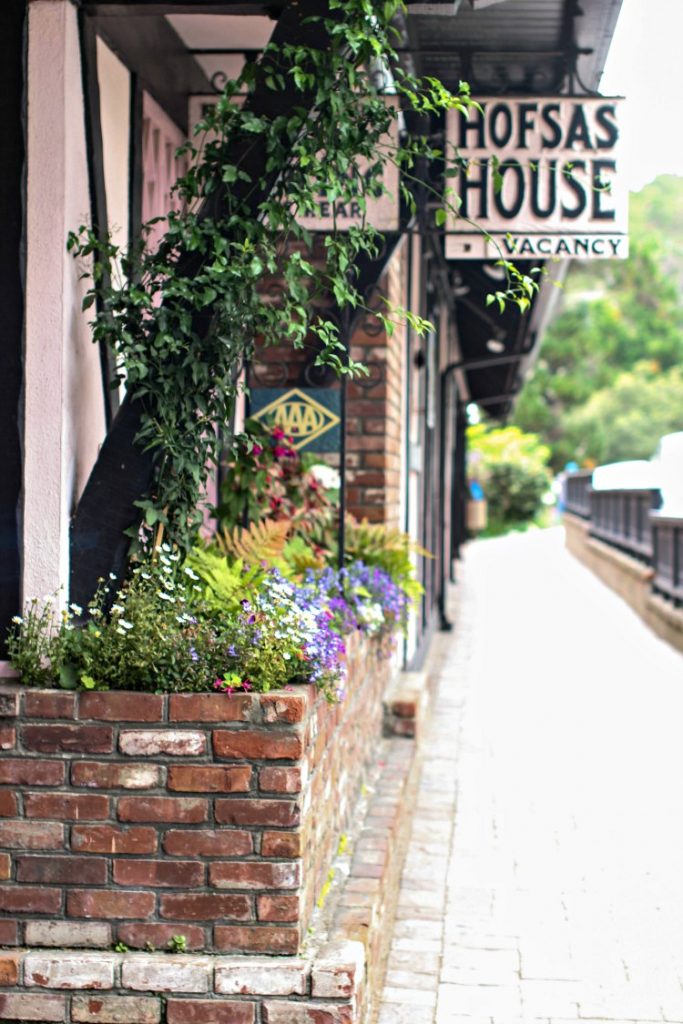 Wine and cheese which was set up in our room upon arrival. A little tasting, then we decided to head to Monterey the first afternoon only 15 minutes away by car. Not living in the city and traveling with a teen, a little shopping was in order. We stopped at the Del Monte shopping center. Hitting two floors of Forever21 in the mall with plenty of shopping choices, eateries, and a movie theater. Then we headed downtown for a dinner. Calling it a night.
In the morning before venturing out to downtown Carmel we met with Carrie, the lovely owner of Hofsas House Hotel. I had met her mom the previous day. We sat and chatted about the history of Carmel, the family's history of owning the boutique hotel, and what extras the hotel offers to help us with our stay. *below is a photo of the back of the hotel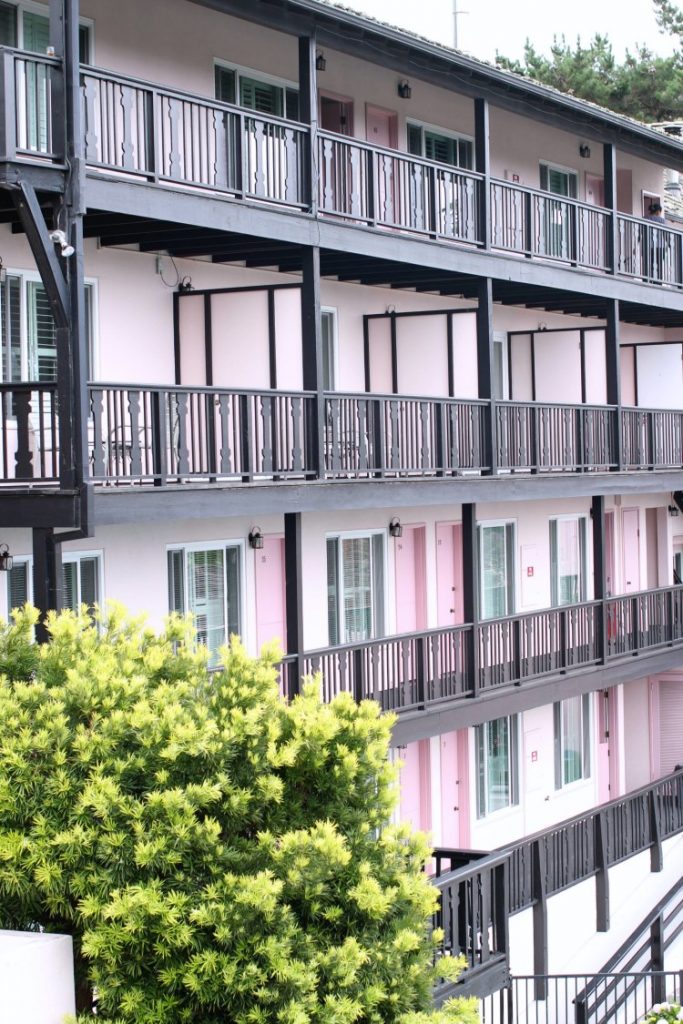 But, Carrie also shared Carmel's unique beginnings, est. in 1902, after the earthquake in San Francisco in 1906 to now. How the city doesn't allow drive-throughs, there are no numbers to homes or businesses. Each residence business is identified it's by name and all the signs are in wood only. This gives the city of Carmel a unique village feel. When we went downtown by foot just a few blocks from the hotel you could really feel its quaint style.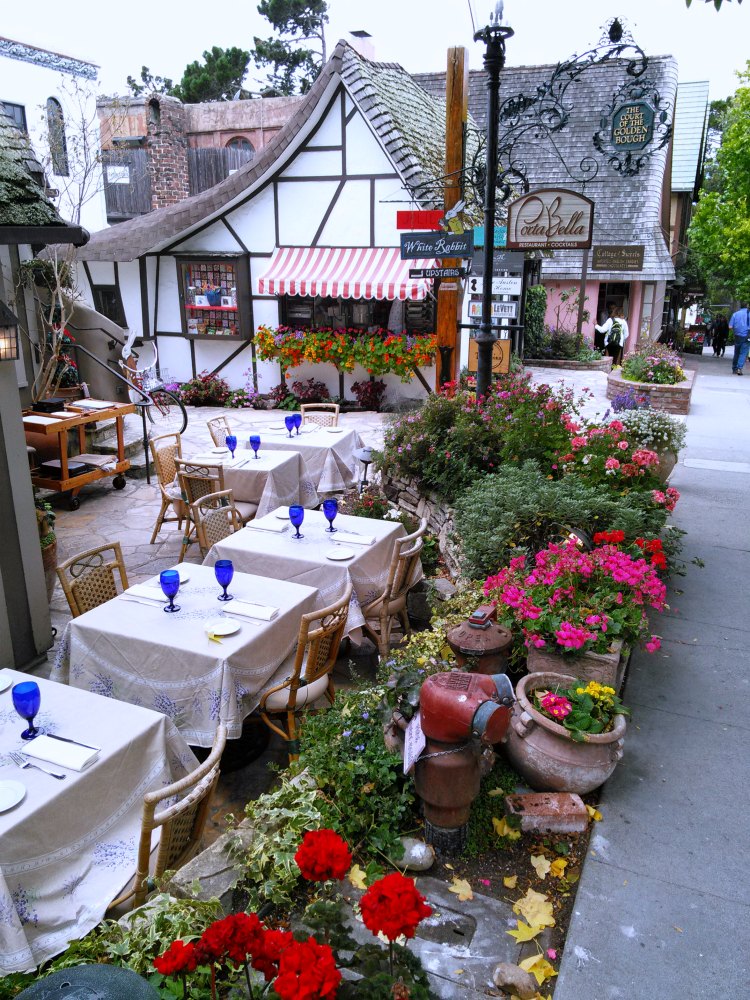 Yet, there are plenty of art galleries from traditional to modern, unique shops/boutiques, plenty of restaurants, cafes/coffee houses, and wine/cheese shops. Our favorite stop was a hat shop. Filled with every type of hat, from straw to felt and then the traditional beret was purchased for Sammie. The shop owner showed her all the ways to wear it and was a pleasure to hear all his knowledge. Then time for lunch, a walk back through town with its 42 passageways and courtyards.
Fun Facts About Carmel
Fun fact we learned high heels, over 2″ need a permit! Due to the uneven pavement and cobblestone walkways. Fashionistas, pack your flats.
There are no street numbers for mail delivery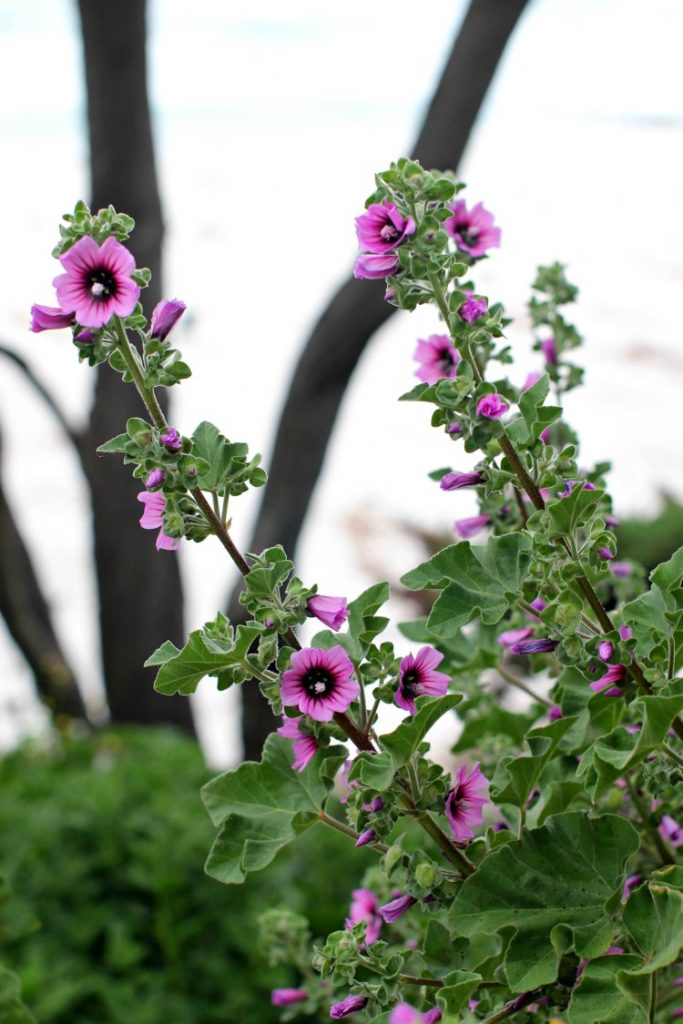 We grabbed lunch at 5th Street Deli and headed to the beach. You know, our all-time favorite place to visit. Sounds of surf, seagulls, white sands beach surrounded by beautiful florals, plants, and trees.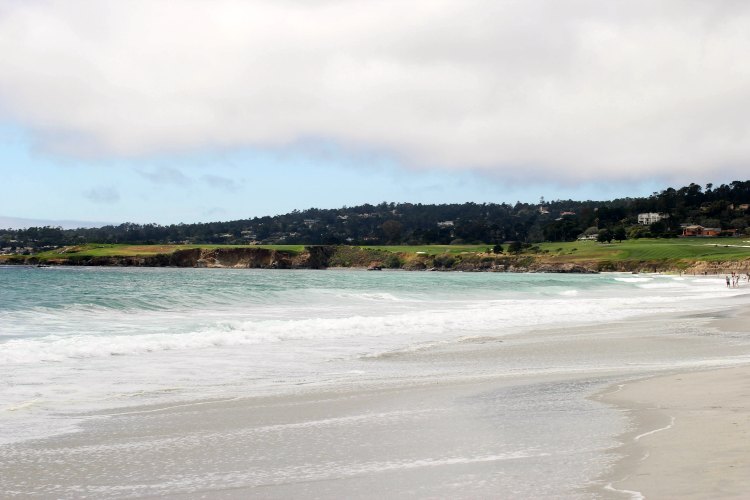 Carmel, need I say more?
Carmel's 17 Mile Drive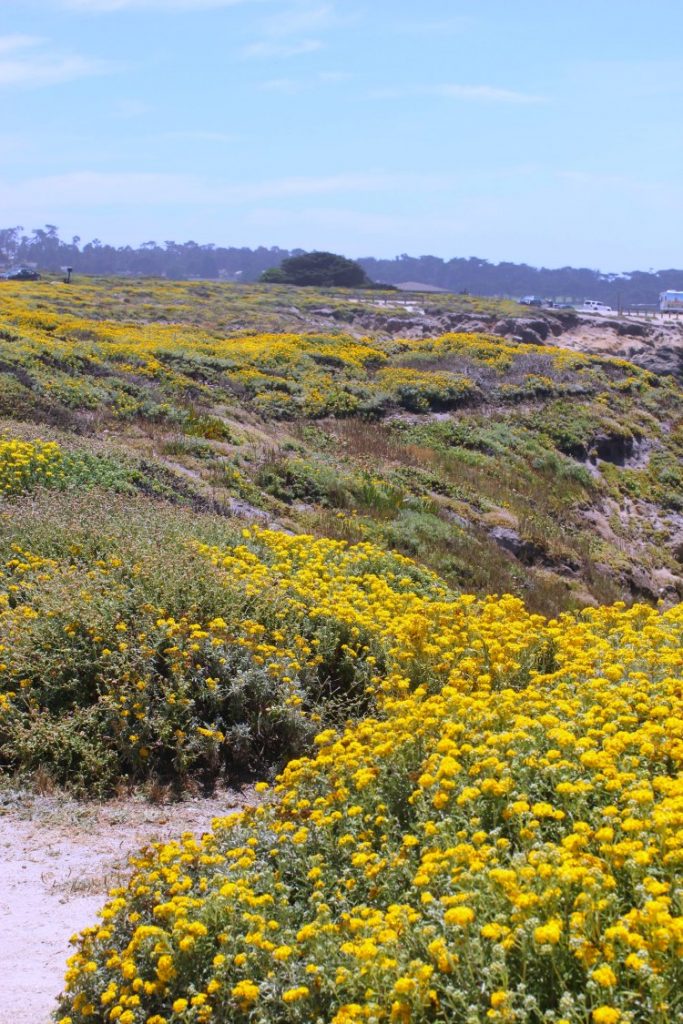 Of course, I can. There's the 17-mile drive. A must-see looping of the beautiful coastline. It starts winding through mountains, loops high atop the coast with views below.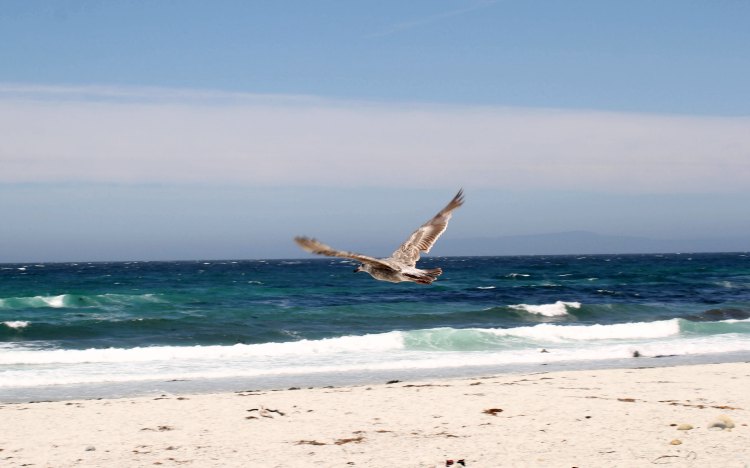 Winding next to the coastline, the stunning homes and passing by the golf course (which looks super popular for all the golfers out there!) and mansions with views on the way out.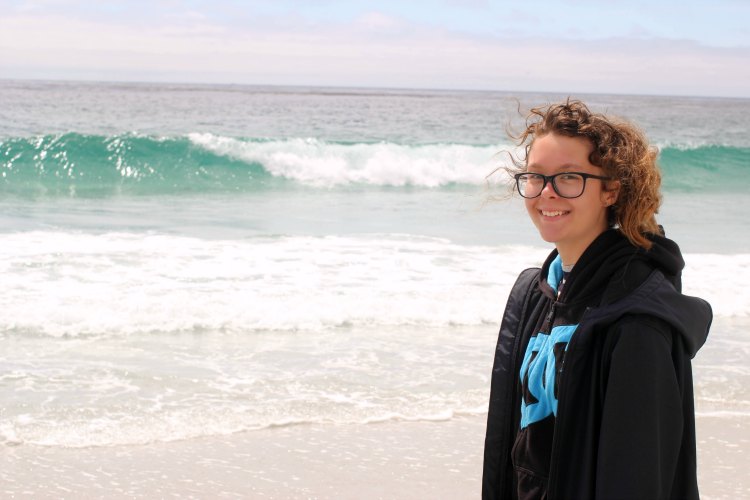 For us, it's all about nature! You can stop at various points, 17 stops. There is parking, some beaches have picnic benches. Day Use Entrance – park fees cost $10 per vehicle at the time of this post. If you have small kids, stop at the first beaches they are more kid-friendly. Many other stops have steep access and overlook.
Back at the Hofsas House Hotel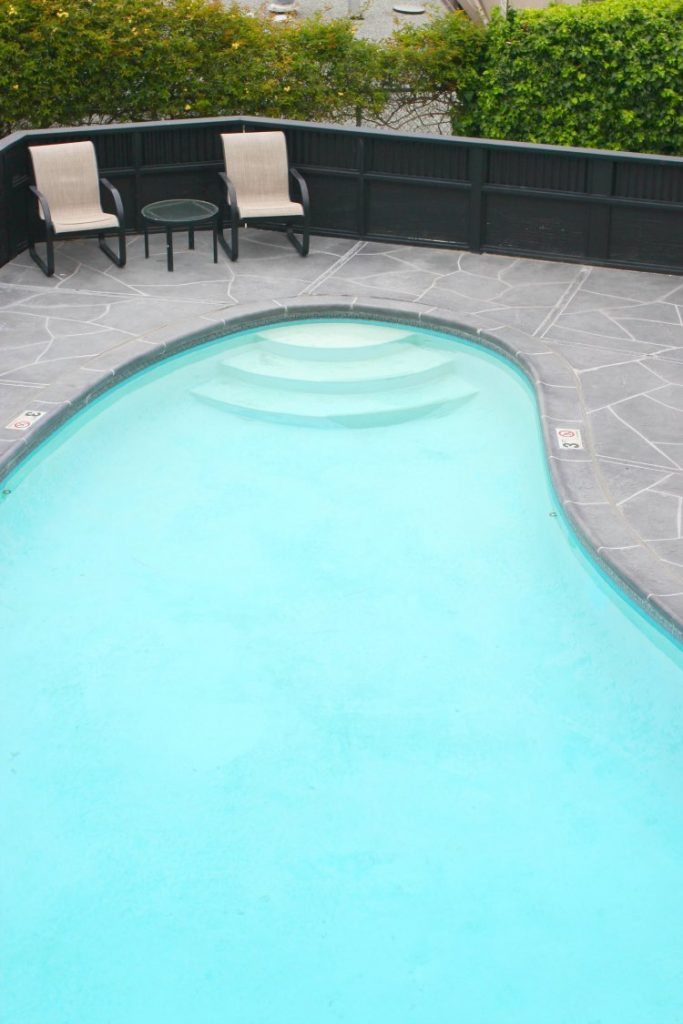 Although we wanted to use the hotel pool we were so busy trying to see the sites we never did swim. The water was heated, with plenty of chaise chairs too. Maybe next time! The hotel also has various room sizes to fit your family, groups, or personal needs…Which might mean a family meet-up next time we drive up.
We didn't bring our dog but, I did find out the Hofsas House hotel is dog friendly, has free wi-fi, parking, and continental breakfast in the lobby each morning. They also offer various packages. Example: two days for the price of one-day visits to Monterey Bay Aquarium. A must-see if you have never been! It's big so if you have small kids the two-day deal is perfect. Nearby in Monterey, is the fun Dennis The Menace Playground which Sammie enjoyed as a child.
Carmel Mission San Carlos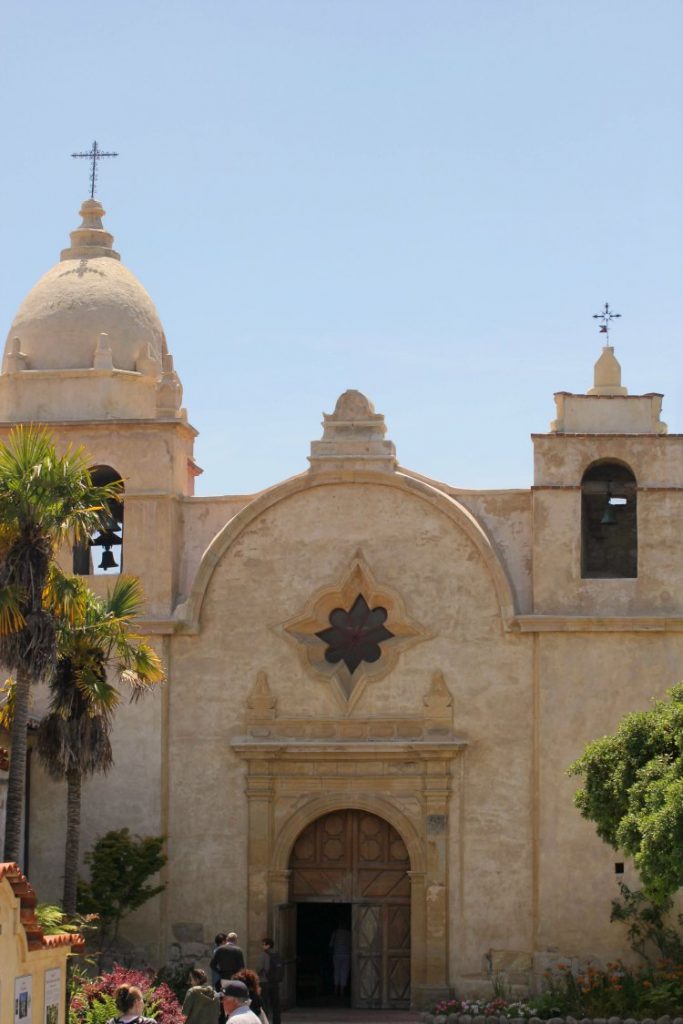 Mission San Carlos Borromeo de Carmelo
Things To Do In Carmel
Historic Walking Tour of Carmel
Performing Arts & Entertainment: Historic Golden Bough Playhouse, Intimate Circle Theater, and Sunset Center (seats 700)
Don't forget to check events calendars for art shows…
Spend the day at the beach
Take a hike
Go shopping
Go Whale Watching
Eat out
If you plan to go whale watching in nearby Monterey check scheduling and booking in advance. We found it sold out the week we were there! I can't wait to get back up there and cross a few more spots off, along with pre-plan a whale watch excursion for our next girls' weekend bucket list!
You'll find more photos being shared on Instagram. We just had too many photos to share all at once. We hope you get a chance to discover Carmel!
Be sure to subscribe to see a few more photographs, tips, and other things we did on our three-day mini vacation.
Have you traveled to Carmel, California?
Related Travel Posts