Dear Creatives, I have a hamburger recipe that I tried from Meal Plan Monday #3 & yet to tackle a few of the others on my lists. I am going to share this recipe that was super easy & turned out great. Along with a few other Hamburger recipes that I have rounded up & have me ready to wipe down the grill to get barbecuing! This recipe is perfect for your upcoming spring & summer barbecues or just cook it on the stove top like I did during unseasonable weather. I love a good hamburger occasionally. Do you? If so you'll love this recipe & the ones I rounded up. Oh, & lets not forget some barbecue sauces too.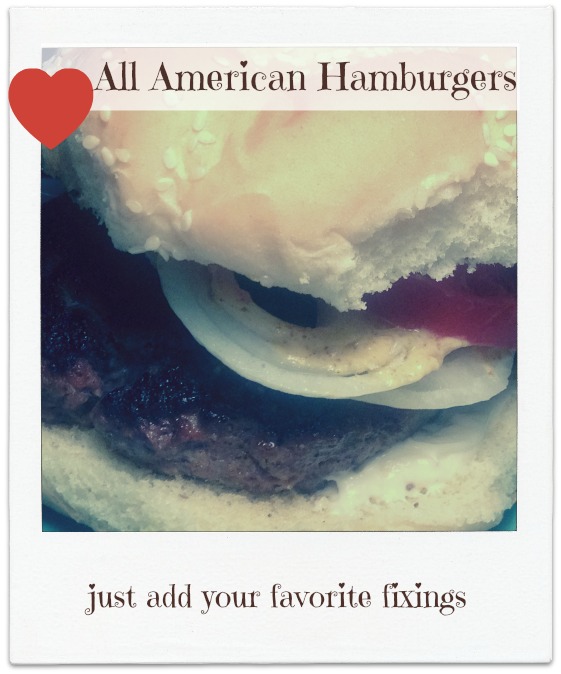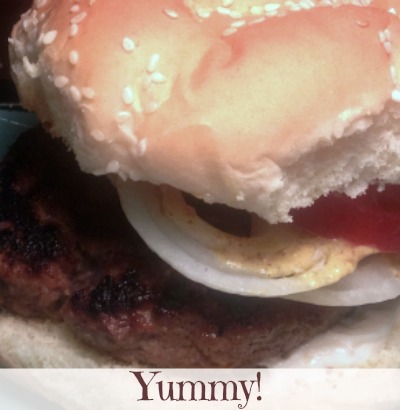 Turns out well on stove top during unseasonable weather. Make sure to cook on medium heat do not flatten beef pattie when cooking. Cook as above until internal heat reaches at least 160*
Yield: 4 servings.
Ingredients
2 tablespoons finely chopped onion
2 tablespoons chili sauce
2 teaspoons Worcestershire sauce
2 teaspoons prepared mustard
1 pound ground beef
4 slices American or cheddar cheese, halved diagonally
2 slices Swiss cheese, halved diagonally
4 hamburger buns, split and toasted
Lettuce leaves, sliced tomato and onion, cooked bacon, ketchup and mustard, optional
Instructions
In a large bowl, combine the first four ingredients. Crumble beef over mixture and mix well. Shape into four patties.
Grill, covered, over medium heat for 6 minutes on each side or until a meat thermometer reads 160° and juices run clear.
During the last minute of cooking, top each patty with two triangles of American cheese and one triangle of Swiss cheese. Serve on buns with the lettuce, tomato, onion, bacon, ketchup and mustard if desired.
Notes
Originally published as All-American Hamburgers in Taste of Home's Holiday & Celebrations Cookbook Annual 2003, p207
http://www.tasteofhome.com/
http://www.dearcreatives.com/meal-plan-monday-hamburger-recipes/
DearCreatives 2012-2014
All I can say is spring can't get here quick enough for me! Whether you cook a traditional beef burger or head onto the turkey & vegetarian burgers wanting to amp up your skills you might like Food Networks Grilling Central
This recipe was off of Meal Plan #3 that I had wanted to try & if you'd like to see them all just search Meal Plan Monday.
Here is a list of burger recipes I'd love to try this spring!
What is your favorite hamburger? Do you barbecue year round?
LivingSocial is the local marketplace to buy and share the best things to do in your city. With unique and diverse offerings each day, they inspire members to discover everything from weekend excursions to one-of-a kind events and experiences to exclusive gourmet dinners to family aquarium outings and more.