I have always been a list maker. Have you? If not you should make lists to prioritize what you need to get done daily. I have a little confession to make, I have been feeling a little disorganized lately. Especially after traveling to help the family. I hopped on a design program I use and made a new Printable to-do list. I thought you might enjoy a new checklist to use.
If you are looking for other printable checklists, fall printables or other seasonal printables, printables for kids, Halloween…be sure to look at all our Free Printables.
Printable To-Do List
You can use this printable for a daily to-do list if you are really busy or as a weekly to-do list if you have a quieter week going on. I hope you think this is a cute printable checklist. I love using floral designs and know I am going to be making more printable to do lists to get organized.
I have been really wanting to get back into designing a few things. I have spotted so many cute illustrations like these woodland creatures. Do you ever make printables? Yes/No? What graphic designs or $1 graphics should I pick next to make printables for you with?
What types of printables are you looking for?
Printables
Grab today's PDF Printable To-Do List and get it all done!
Let me know what you would like made next! Printables invites, party planners, weekly planners… Just tell me on our Facebook Page or Twitter I love making freebies for my readers, I try to make at least one or more new printable each month.
Meal Planning For Thanksgiving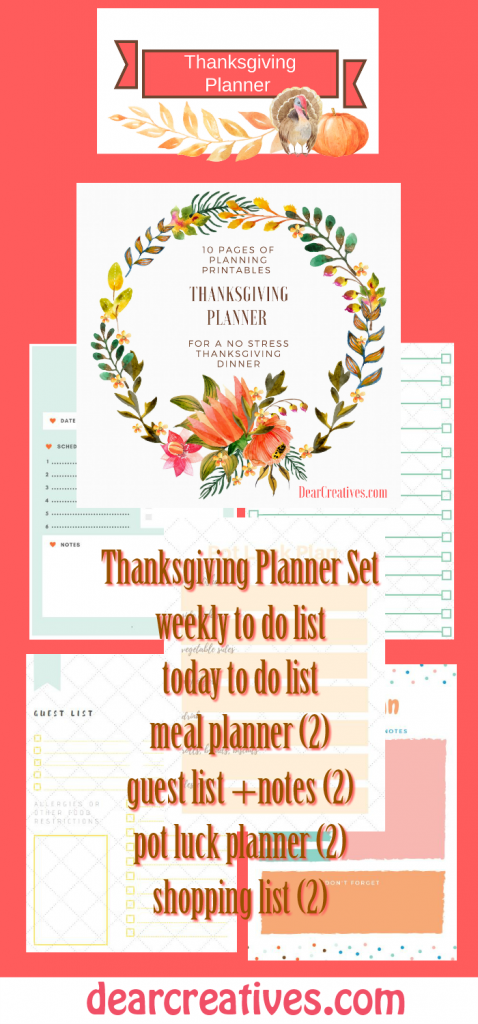 Let's talk turkey for a minute. Don't wait until the last minute to plan your big family Thanksgiving get together. Use our planner set for Thanksgiving, delegate and enjoy your company when the time comes. Discount Code: turkey time
What is included in this Thanksgiving planner? Includes weekly to-do list, daily to-do list, meal planner pages, guest list, notes for special food considerations, pot luck planner for Thanksgiving, shopping list pages
PS. Readers get it with a huge discount right now! Early Bird Special!! Thanksgiving Meal Planner PRESALE (HERE)
Go to Pay
Add the discount code
Use DISCOUNT CODE: turkey time (grab this early bird special) This is a Limited Time Offer!
PS this offer comes with a bonus printable!

Buy The Thanksgiving Planner Set
Also helpful is our Thanksgiving Dinner Resources and our Pinterest board for Thanksgiving. Perfect for planning in advance.