Honestly when it comes to back to school I know germs run rampant & come home on backpacks, papers kids hands… Not every family is health conscious & everyone has different ways of cleaning. Some people just don't realize you have to take extra steps to protect your kids & family at home during the year from getting sick. Cleaning the germs you can not see but, make it through the doorway! One of the best ways is by using a product such as Lysol® Power & Free™ wipes & multi purpose cleaner.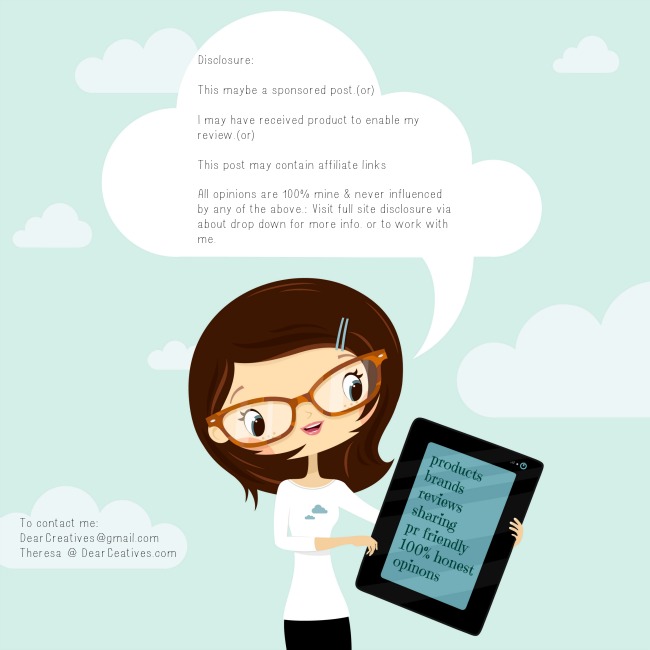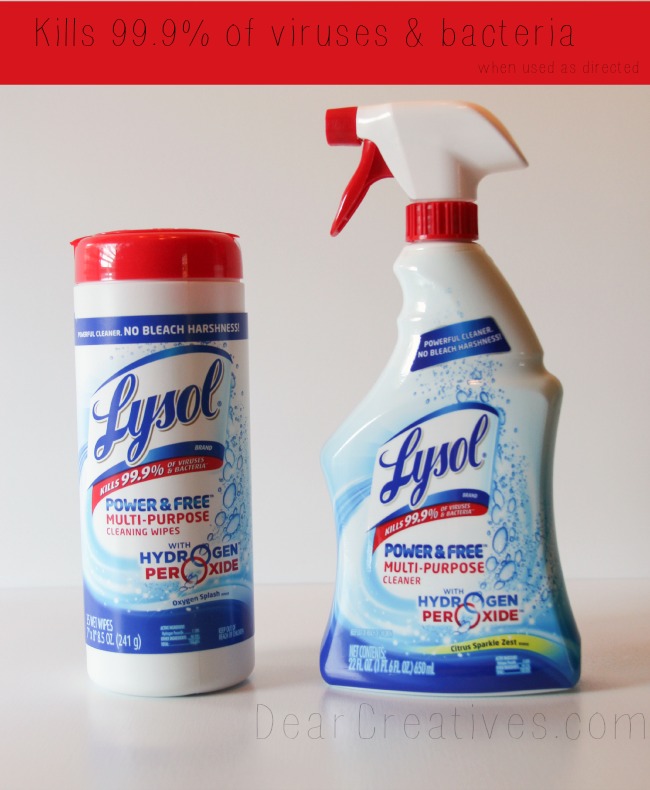 But, it doesn't have to be back to school time either, you may not realize it but, everywhere we go we can pick up viruses & bacteria they end up everywhere. Having pets they track in germs too. I always try to clear the counters & get spots clean that may be missed when having the kids help. I also like to get a jump on keeping healthy by daily cleaning with wipes & cleaning sprays in the most visited areas daily, which are my kitchen & bathrooms.
I had the chance to use both of the products & here is some of the benefits they offer;
Kills 99.9% of viruses & bacteria (when used as directed)
Use on a variety of surfaces: including: counter tops, sinks, door knobs, light switches, telephones, bathtub, toilet seats, glazed ceramic tiles, cabinets, shower door, vanity tops, chrome fixtures.
No bleach harshness
No gloves, masks, or protective eye wear needed
Leave s a fresh clean scent
I have used similar products including ones with bleach & harsher chemicals. But, we have pets too & I like to use less harsh chemicals. The hydrogen peroxide formula releases thousands of micro bubbles that penetrate to dissolve soap scum and bathroom messes with the wipes.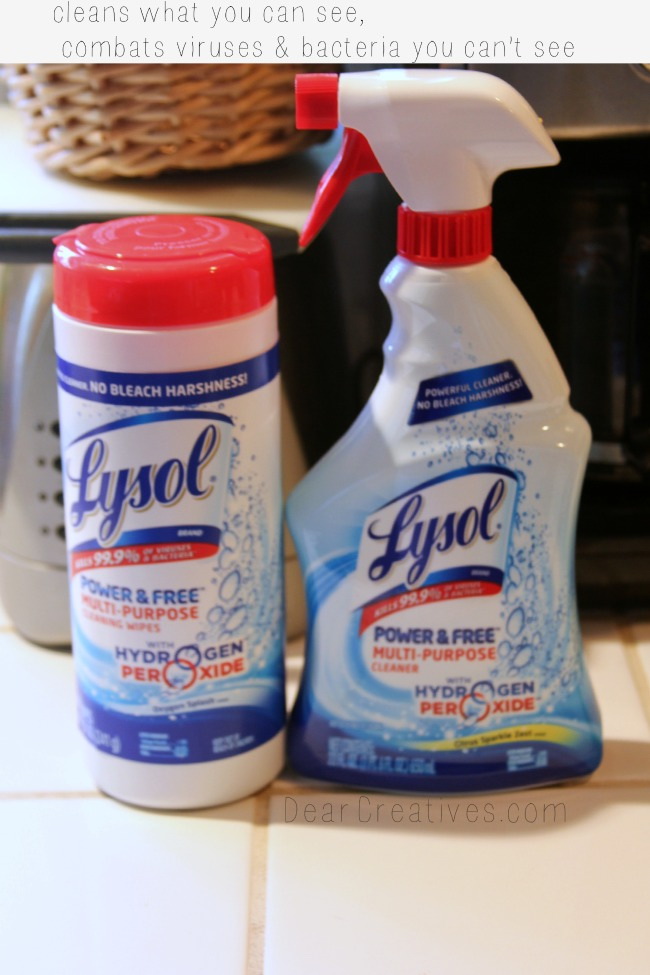 The multi purpose cleaner comes in two fresh scents: Citrus Sparkle Zest and Oxygen Splash.
The multi purpose cleaner I tried was the Cirtus Sparkle Zest. The wipes were the Oxygen Splash scent. The Citrus Sparkle is a lighter scent than the Oxygen Splash, but both are mild. You can only smell them if you get up close.
I was pleased with the cleaning job they did that you can see on the surface & am happy to have the added protection in my house from viruses & bacteria. By using products like this in the past I know for a fact it helps. I can't remember the last time Sammie was sick or out with the flu. It's been years & I hope to keep the track record going. (Tip: of course instilling good hand-washing skills for kids & adults is key too!)
Disclosure: I received the opportunity to try this product via BzzAgent, the opinions shared are 100% my own.
Have you tried any of the Lysol® Power & Free™ products yet?