Today we are sharing how to make Easter Treat Bags. I love spring and Easter. It's such a fun time of year, especially for the kids. I decided to share a fun and easy DIY project I made in preparation for Easter.
If you are looking for other ideas for Easter see all our Easter Crafts
This is going to be one of those holidays that I'll be packing up boxes of fun, goodies, and treats. Then, sending off snail mail to all the grandkids wrapped in pretty packaging.
I wish I could be with everyone, for every holiday but, living far away from everyone doesn't make it that easy. We all Facetime or Skype and I do get to enjoy their company when I can travel. When I can't be there in person, I love making homemade gifts and putting together fun packages of goodies to spoil the little ones. I enjoy adding to their family festivities. As well as making something special for Sammie too.
We have something special for you at the end of this post a reader discount for you thanks to our friends at Peeps. They supplied me with the Peeps to make this fun and easy DIY Easter Treat Bags.
DIY Easter Treat Bags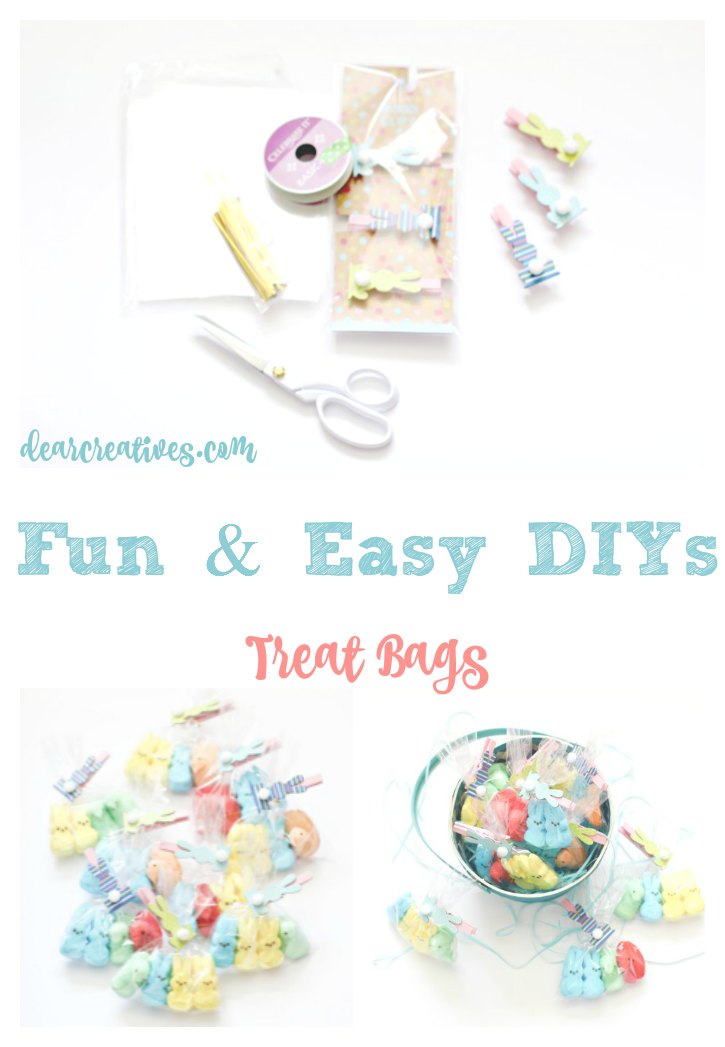 This year wouldn't be Easter without one of our favorites, Peeps Candy. Does your family love peeps too? I knew exactly what I wanted to make after spotting a few supplies.
How to make treat bags for Easter
Craft Supplies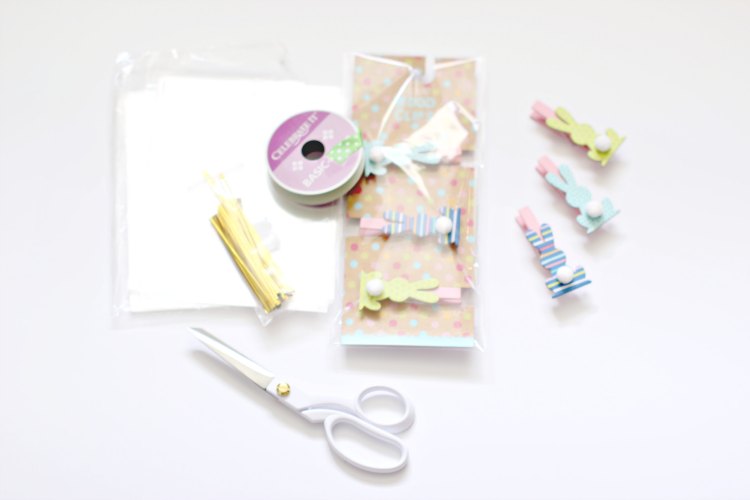 Since I have to ship things we are making it simple. I grabbed the cutest clothes pin treat bag closures, treat bags
and Peeps
. You can also use twist ties and cute polka dot ribbon
from Amazon and the craft store.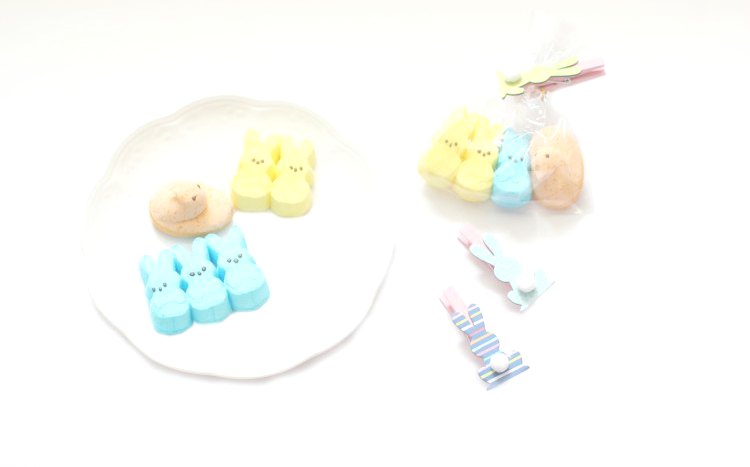 There are so many Peeps flavors and combinations.
First, I washed my hands, ensuring they were sterilized and dry.
Then grabbed my packages of Peeps, opened them up and placed them in combinations I thought each child or person would enjoy.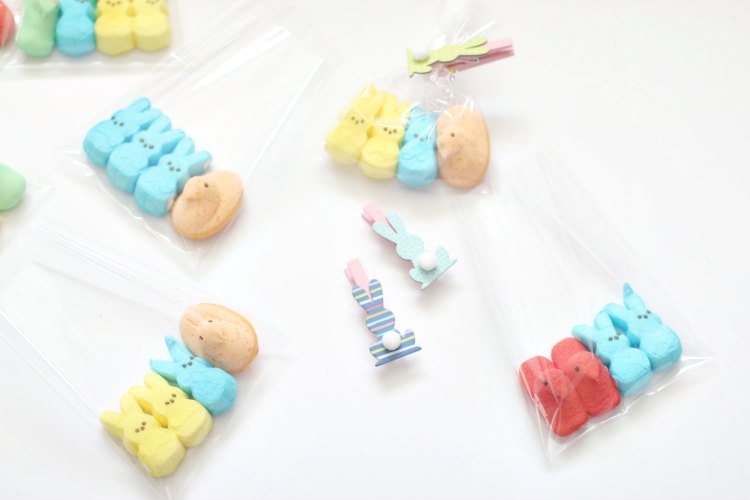 I carefully inserted them into the treat bags
and closed with my seasonal holiday cloth pin closures
.
I have 7 grandkids now! Ages 9 years – 6 months. They are so much fun! And I think they'll love their Peeps Treats Bags. Don't you?
Easter Treat Bags with Peeps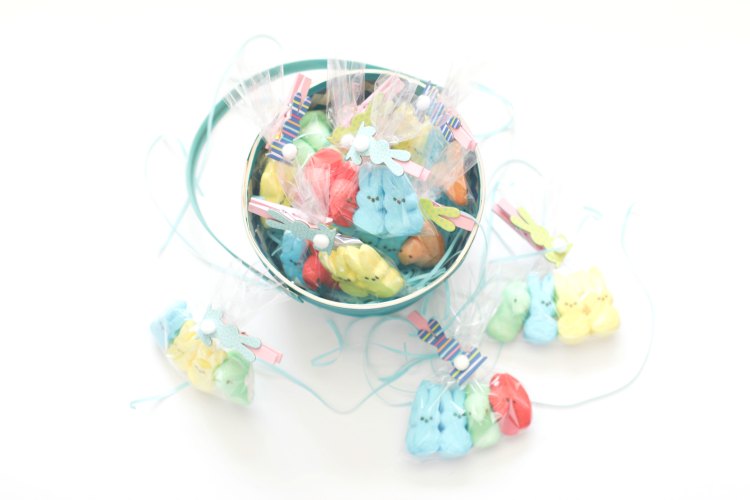 I repeated the process until I had a full Easter basket filled with treats for the kids.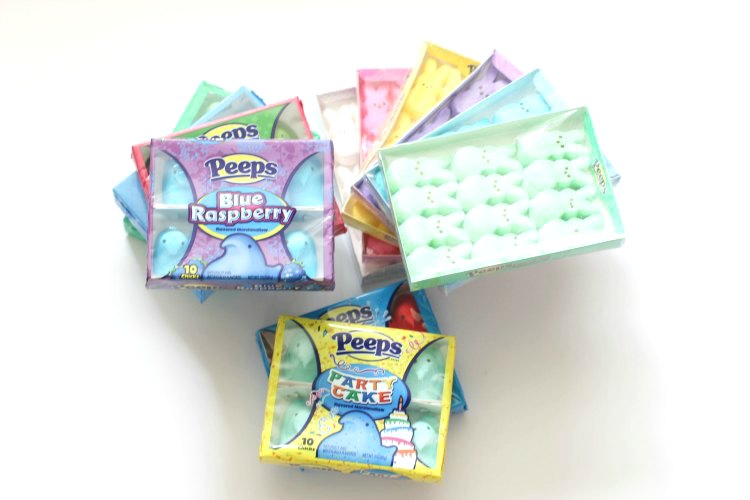 The kids will be going crazy for the New Punch Flavored Peeps
. You'll love seeing all the flavors they have from Party Cake Peeps
(my personal favorite) to blue raspberry, sour watermelon…
Our other personal favorites are the Chocolate Dipped Peeps
which come in both dark and milk chocolate. I'm camp dark chocolate. Sammie is camp milk chocolate. What Peeps camp are you?
Are you ready to have a little Easter fun? Or your own treat bags?
Yes! Here's a 25% Off discount code for my readers from Peeps!
Head over to MarshmallowPeeps.com with the discount code below:

Get 25% off your total purchase:

eastertreats
Find more ideas for Peeps on social media by using the #PEEPSONALITY
They have all kinds of fun stuff for Easter baskets, including all these Peeps, gift items and, more candy choices… And delicious recipes, which of course include Peeps! Happy Easter treat bag and basket making! Stay tuned for more of our Easter ideas, our easy Peeps cupcakes and other fun and easy DIYs.
Never miss out when you subscribe. You'll also get a free printable recipe binder!
Do you want to make your own Papercrafts? See our other Easter Treat Bag tutorial. We also have a few other Easter basket ideas Here's where to find all our Easter Crafts