Today I am sharing a few ways we get ready for traveling. Along with a few craft storage and baking organization ideas. We hope today's tips help you when it comes to easy storage ideas and traveling. We are busier than ever and traveling across the country to celebrate the birth of my oldest daughter's second child. She had a boy! Whether it's the holidays or other reasons like ours. Having easy storage ideas makes travel and life easier.
We plan on doing some indoor fun while visiting family. Topping our list is helping family with cooking and keeping her older boy who is two entertained with coloring and other activities. Let's get to these easy storage ideas for travel.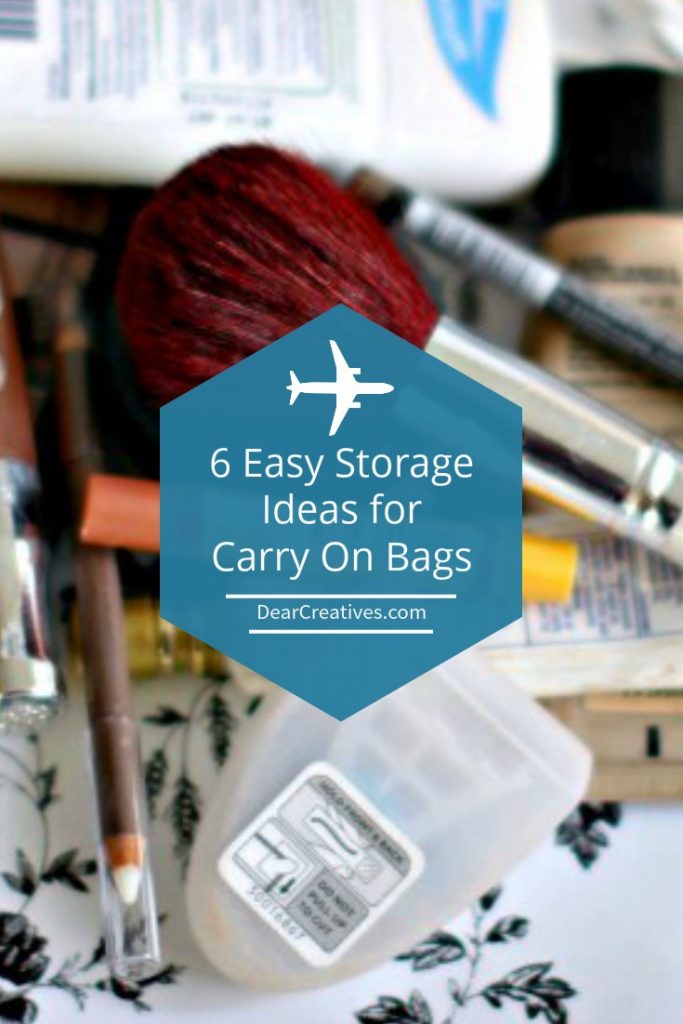 Easy Storage Ideas
Traveling easy storage ideas
We decided not to check bags. Saving costs can be helpful. What really helped us be ready and fit everything we wanted to bring in our carry on bags Hefty Slider Bags ® in both the quart size and the gallon size. Let me show you a few tips that might help you.
Easy Storage Ideas
Keep Pens From Exploding!
Sammie and I both love to use felt pens for journal art. We wanted to take these with us on the plane. But, hey I never want an exploding pen in my bag. Do you?? Solution to take these from their big bulky container that always flies open spilling everywhere! To adding them into Hefty Slider Bags ® gallon size slider bags. All locked up neatly.
Next, the yarn and crochet needles. You can't take scissors on the plane unless they are really small blunt edge kids scissors.
Easy Storage Ideas
Don't let the metal flag you when traveling!
I knew the metal detector would flag me with the metal/plastic crochet hooks. I tossed those into Hefty Slider Bags ® gallon size bag with the yarn I'll be practicing with for our destination.
Easy Storage Tips
Know the liquid rules for your airline
Things go smoother when adhering to new airline regulations. We try to narrow things down to only the basics that we need for our travel times. Rules right from our airlines: Liquids, gels and aerosols must be carried in containers of no greater than 100ml capacity. All liquids, gels and aerosols must be places inside a single quart-size, zip-top, transparent plastic bag. Only one bag as described above is permitted per passenger. (be sure to check your airline rules, especially if flying out of the country)
Having questionable items in plastic bags for security makes things easier. They can see right through your bag if they need to go through items a bit more carefully. Can you believe 2 weeks worth of cosmetic stuff in a quart size Hefty bag?!! Yep, it can be done! We even tossed in the travel tooth paste.
Easy Storage Ideas
Keep Gifts Clean
We purchased the cutest book and booties for the kids. I added them to bags to keep them from getting dirty. We also plan on creating a No Mess Art Class with Theo when we are there.
Easy Storage Ideas
Keep Foods Fresh
Lastly when we head out it takes over 3 hours drive. Snacks are a necessity. We made our 10 minute Trail Mix recipe and bagged it up to go. Grabbed yogurts and spoons. Instant breakfast on the go! I love how fresh Hefty Slider Bags ® keeps our food.
Easy Storage Ideas
Keep Things Organized (crafts and baking)
Before I left home I cleaned the house, organized the baking stuffed, bagged our seasonal cookie cutters to make them easy to grab and go to baking parties. This way when I come home I can start on our seasonal recipes for you! But, until then head over here for more creative ideas.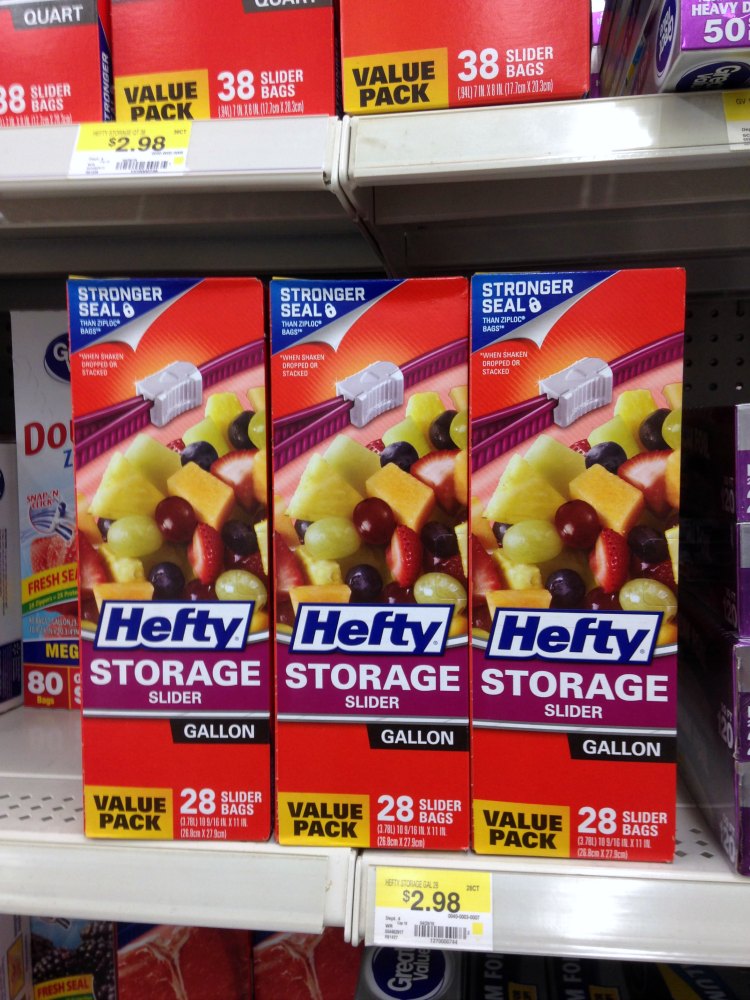 We found our bags over at our local Walmart and other retailers and so can you!
Why Hefty Slider Bags ® are my go to storage bags??
Easy slide closure – Max Lock Track ® you can count on lasting
Sturdy bags that are extra roomy
Great for so many uses besides food storage; piping your frostings, craft storage, easy storage for carry on travel and organization.
Hefty® Slider Bags cost less than Ziploc® Slider Bags, when comparing the same type of bag (freezer/storage) and size (quart/gallon) of the closest price point.
#HEFTYSLIDERSAVINGS
Do you need storage bags? Grab these two coupons on their Promotions tab, then click coupons and more!
$1. off 1 coupon for Hefty's Trash bags
$1. off of 2 coupon for Hefty's slider bags
Head here for a Ibotta Rebate Offer
Need more great easy storage ideas, food and party ideas? You should check out Hefty's Handy Hints!
What would you use your #HEFTYSLIDERSAVINGS for?