Father's Day is right around the corner. Are you looking for a homemade crafts for dad? Today I'm sharing an easy crafts diy project. This is a project that can be done in a short amount of time. I was over at the craft supply store and saw so many galvanized steel boxes on sale. I thought It would make and share how you can make your own easy handmade Father's Day Gift Idea!
Today's DIY project is a decoupage crafts for dad.What's great is the decoupage papers really transform the plain box into a themed gift perfect for dad to toss in his mail or keys and coins… You can even add a gift inside the box if you like. I'll give you a complete supply list along with the easy instructions so you can make your own. You can use this tutorial over again with other decoupage papers down the road for décor or other uses.
Crafts For Dad:
Decoupage Galvanized Steel Box DIY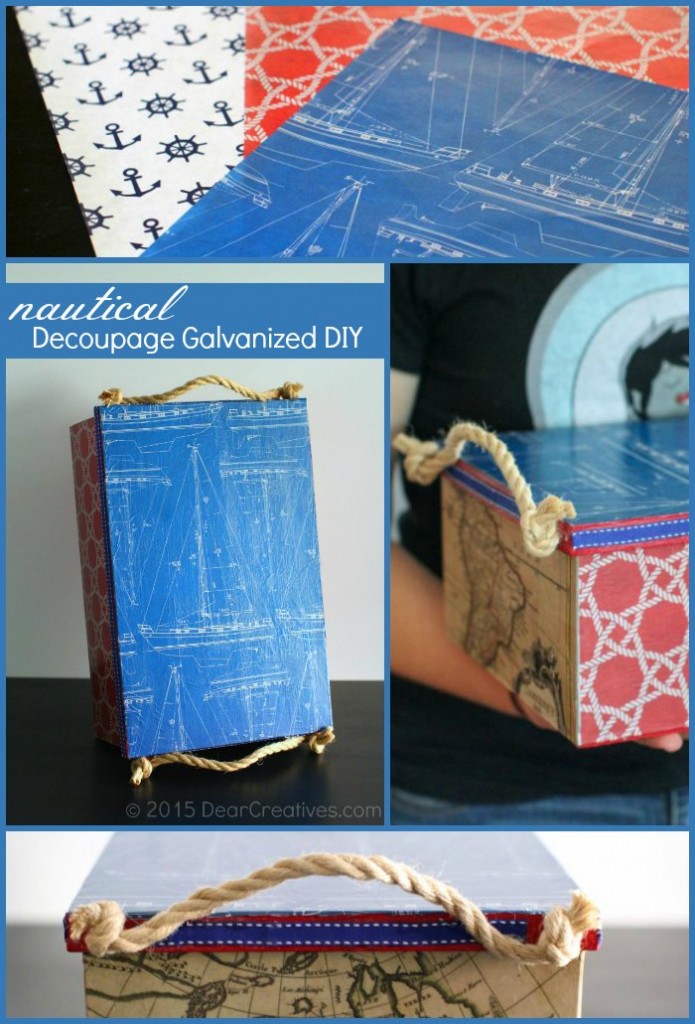 Crafts For Dad
DIY Craft Project Supplies;
Decoupage Papers we used nautical themed papers
Foam brush
Paint brush (optional)
Chalk Paint (optional)
Ribbon
Recollections Craft It Jute
Galvanized Steel Box or use a wood box!
1 sheet of felt
Hot glue gun
Clear Glue (all purpose)
Crafts For Dad:
Directions for how to Decoupage Your Galvanized Steel Box;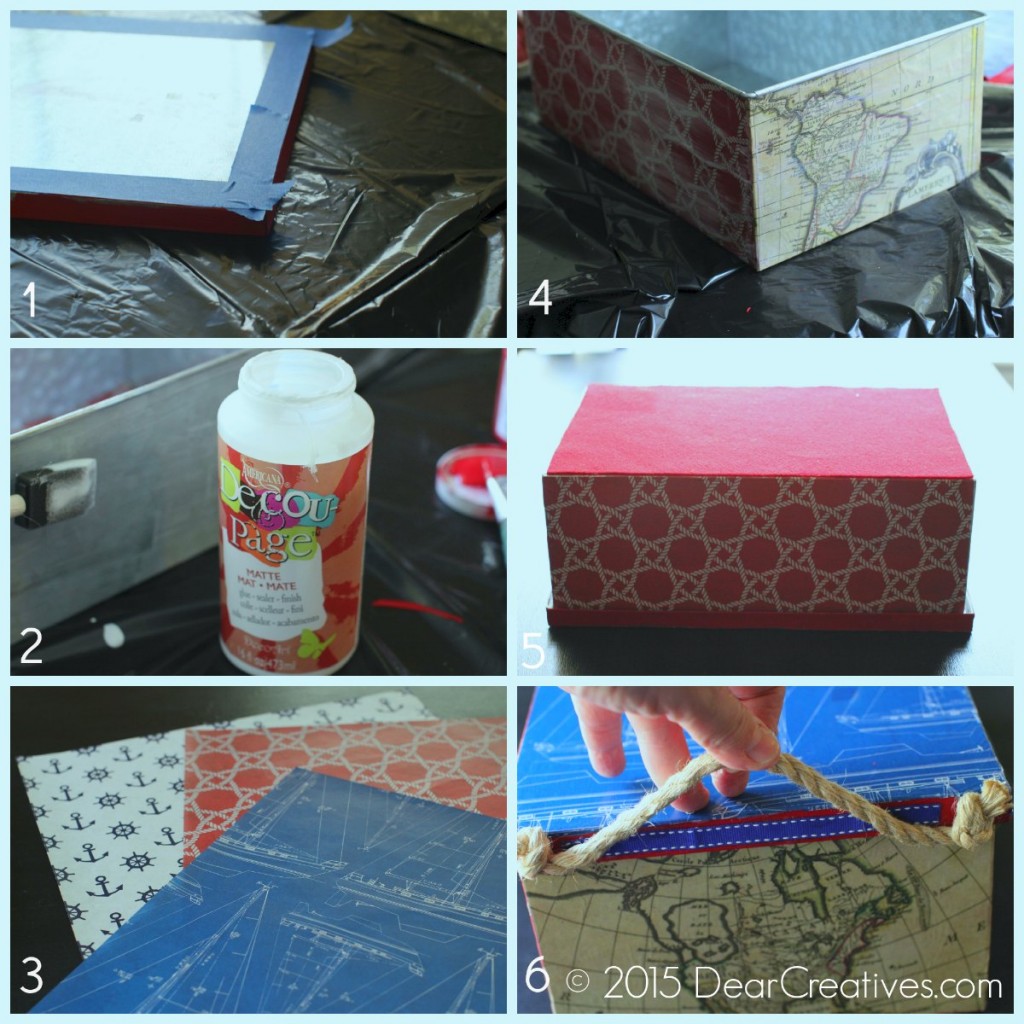 1st Steps:
If painting box edges apply chalk paint to edges
let it dry completely
2nd Steps:
Layout your decoupage papers over the sections of the box fold a crease for your cutting lines or measure dimensions (You can grab various decoupage papers they don't have to be nautical! DecoArt has a big selection of papers )
Cut out the decoupage papers
Glue the box with decoupage glue
Apply papers slowing from one side to the next, gently pushing out any air bubbles
Move onto each section repeating above
3rd Steps:
Lay your felt over the bottom or measure and cut to size
Glue to bottom of the box
Crafts For Dad:
Final Steps;
Glue with all purpose glue ribbon entered on box lid
Measure box plus add a little for knotting jute at each end (this will vary based on size of jute) Cut and knot jute ends
Hot Glue to each side of the end of box lid
When dry lift up handle and glue it slightly in the held up position as shown in image (glue on diagonal)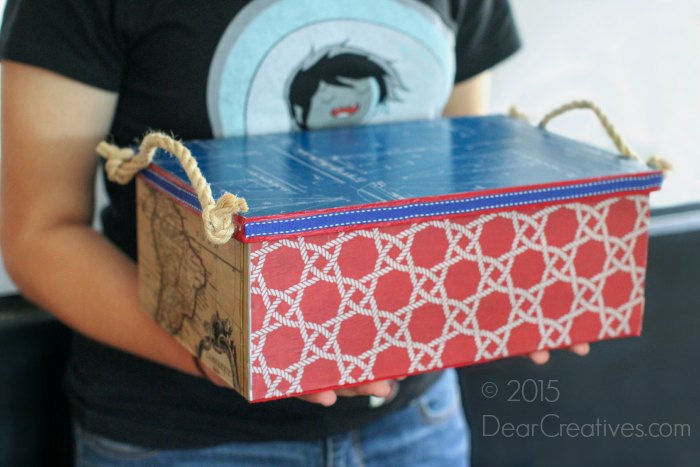 This is a really easy project. I went a step further having a piece of cork left from another project and cut it to the inside rectangle and popped it in the bottom. This way if he drops coin in it won't make a lot of noise. You could use cork, felt or not do it at all. It's totally up to you!
I've really been enjoying using these decoupage papers from Deco Art for my #decoartprojects . I can't wait to share my next project with you! What crafts for dad will you be making?
Ready to try it out for yourself? DecorArt Decou-Page Paper is available in Home Depot, Hobby Lobby, Michaels, A.C. Moore and other stores. Visit the DecoArt Decou-Page website for more decou-page ideas and inspiration.