Today we are sharing how to make chocolate-dipped strawberries. Do you love strawberries? Have you ever tried dipping fresh strawberries in chocolate? If you haven't tried this you should!! They are great for a homemade gift. Or to make for a brunch, baby shower, bridal showers and even for special occasions like Valentine's Day, Easter, Mother's Day, Father's Day and other celebrations and parties…
It's a lot easier than you think. It really only takes 3 easy steps for this Chocolate Dipped Strawberries recipe. But, if you are looking for a different recipe with strawberries here's where you can see all our strawberry recipes.
Chocolate Dipped Strawberries
Fresh fruits dipped in chocolate are so delicious! And always make great homemade gifts or sweet treats to eat.
How To Make Chocolate Dipped Strawberries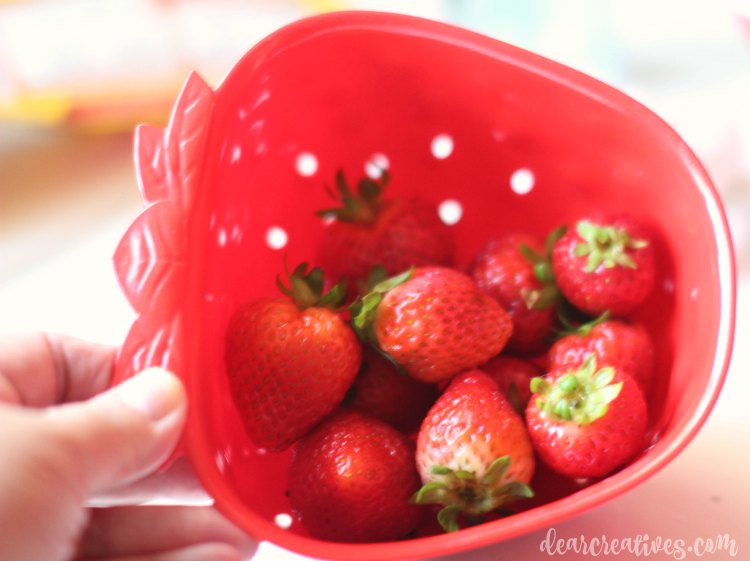 First, start with fresh-picked big organic strawberries.
Don't use any with any with bruised spots. They won't keep well.
Keep the strawberries whole.
You'll want to rinse the strawberries, dry them gently and lightly, set them on a towel or paper towel-lined dish or sheet-pan and ensure they are dried all the way! They are best for dipping with no moisture is left on the top of your strawberries.
After the strawberries are completely dry you can dip them in melted chocolate we used our Crock-Pot Little Dipper
Or you can melt your chocolate until it's shiny and stirs smooth in the microwave, with coconut oil added. The problem with this is the chocolate will lose its warm temperature rather quickly. Then it doesn't work as well when you make a lot of them. I linked to the little dipper with a warmer. Once it is heated to the melting point/proper temperature you can keep it on warm. Perfect for dipping.
Or use a double boiler
method to melt chocolate.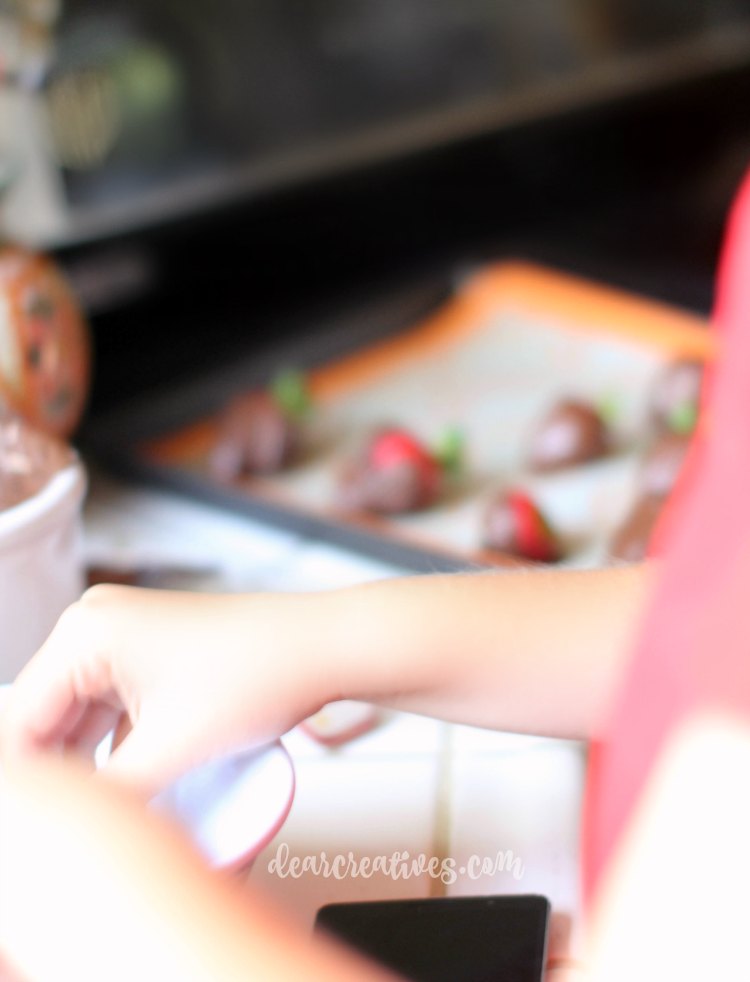 We kept our little dipper
on during the whole process. And tag-teamed the work. You can do this solo. I only stopped for a few photos to share with you. We dipped some of the strawberries all the way and some halfway. Any way you do it they'll be sooo good.
After dipping the strawberries in chocolate you add them to a lined baking sheet with a Silpat or parchment paper.
Put them in the fridge for 30 minutes to chill.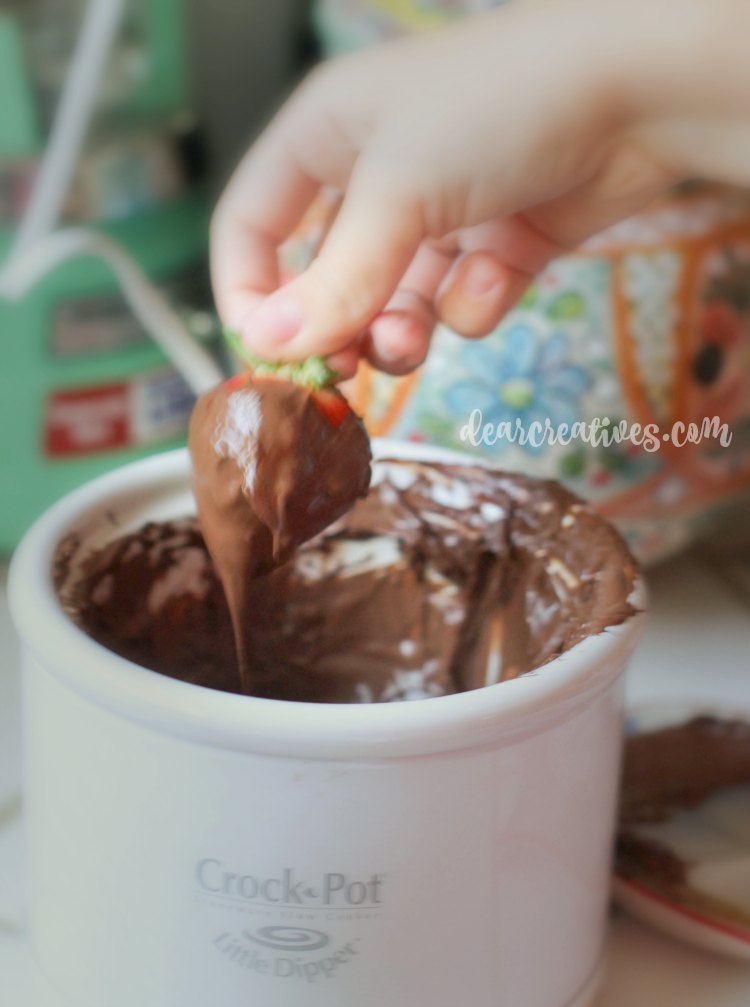 You can use milk chocolate, semi-sweet chocolate
, chocolate chips (we used 1 bag
) but, later tried chocolate wafers for melting and liked them better. If you like you can use white chocolate or white chocolate wafers. If you want to get fancy you can get piping bags
and drizzle different chocolates, add chopped nuts or pretzels. We like the strawberries simply dipped in chocolate.
Don't forget to pin this recipe for when you are ready to try it!
New here? Get a free recipe binder when you subscribe and never miss our posts!
Chocolate Dipped Strawberries Recipe
TIPS FOR KEEPING CHOCOLATE DIPPED STRAWBERRIES FRESH
Store your dipped strawberries covered in a cool place.
Preferably use within 48 hours.
If stored in the fridge they can last up to 7 days if they are uncut.
Want to get a bit fancier and drizzle yours? We spotted this step by step How to Make Drizzled Strawberries
Candy Making Recipes