Dear Creatives. We decided to make pretzels. Soft homemade pretzels. Yummy, just out of the oven pretzels. Yes, there is waiting involved with this recipe. But, oh how it is worth the wait! I don't always use recipes that are a bit complex or call for yeast. Sometimes you just have to go outside your comfort zone in order to learn how to work with yeast in a recipe or learn a new technique. For these pretzels that is just what we did & it's not as hard as you think! I took plenty of photos to share steps, included the recipe we used plus a few others and Alton Browns video that shares how to recreate his recipe which is the one we used to make these yummy soft pretzels!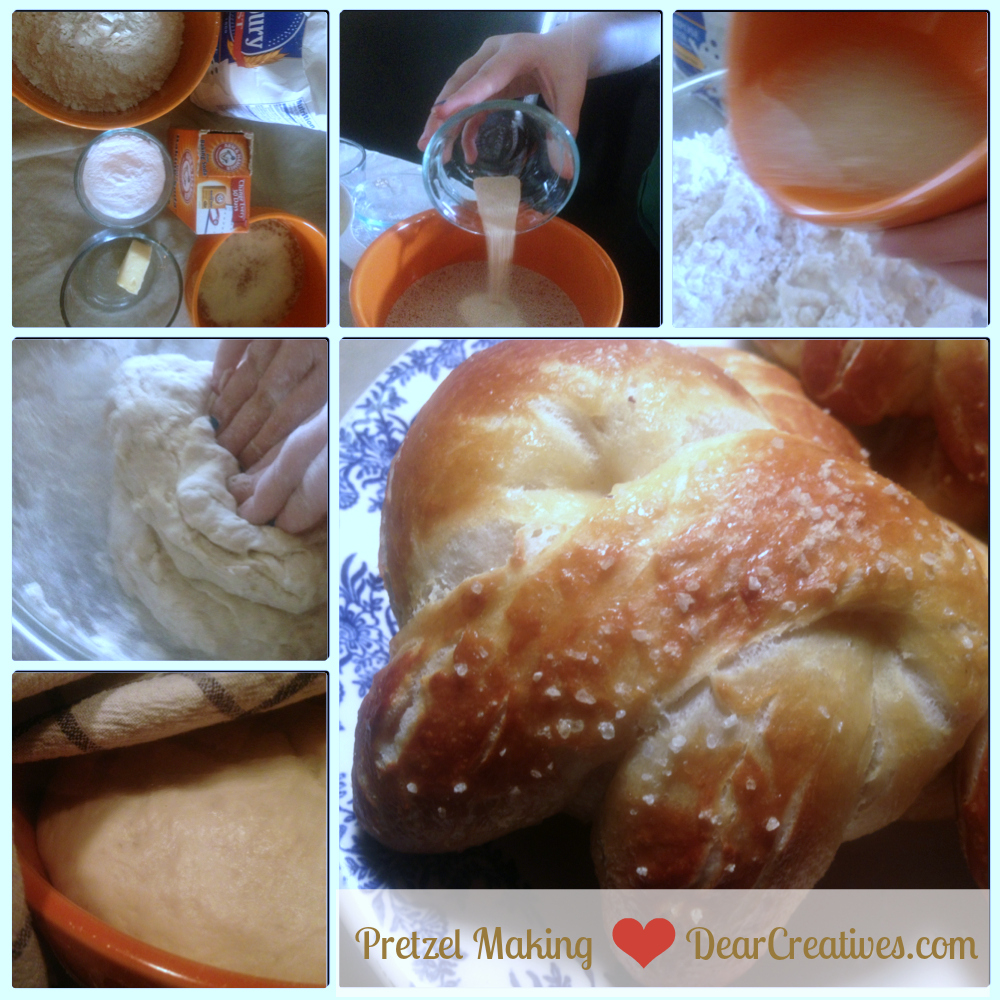 I searched a bit & decided on a recipe that had a video to watch too. Sometimes it helps to see those steps being done vs reading. This is a fun recipe to do with kids, if you have them around. They learn about yeast & yeast activation. Get to wait & watch rising of dough & get to knead the dough along with help shaping pretzels. Next time I want to make mini pretzels & freeze some for Sammie's lunch snacks. You can make them smaller with this recipe, but it was suggested that you portion for 8 so that is what we did. I didn't want to fool around with the recipe since I had never made this one before.
You don't have to knead the dough in a bowl. Sammie just started to she couldn't wait. I floured an area & then we transferred the dough onto the table to finish the kneading process.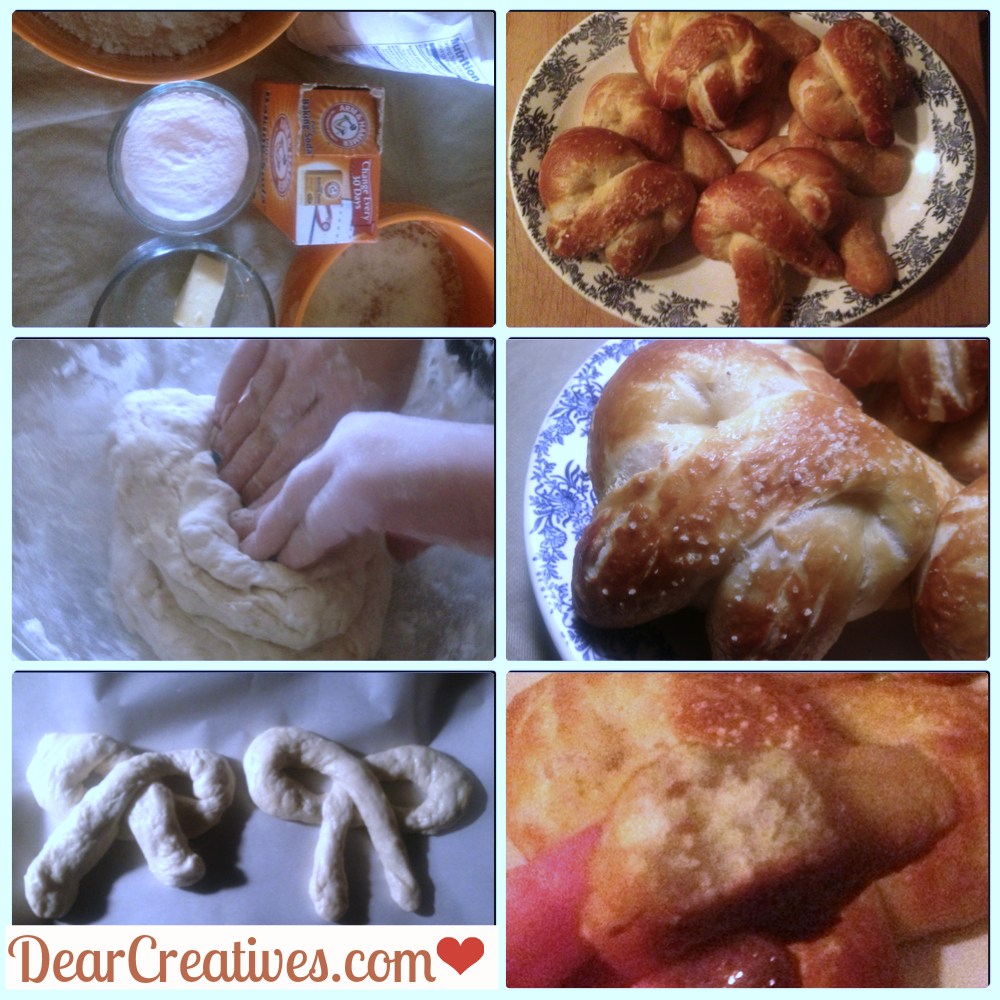 Lets just say when cooked the texture with sea salt on the outside & the lovely warm dough of a soft pretzel can't be beat. Worried about how the kids pretzels will look? Just reshape them when they aren't looking! Or leave as is. But, no matter what shape this pretzel, the recipe will have you wishing you doubled it & each one of you made a batch!
I might have to gather all the items for a different recipe I just found that is said to have a quicker rising time. Its the last of the three listed. Alton Brown's Recipe was the one I used & they turned out  great, but it did take a while for the dough to rise. (which might in part have been due to how cold our house was) I hope you give pretzel making a try if you have never tried it before.
[amd-zlrecipe-recipe:37]
Homemade Soft Pretzels ( Alton Brown – FoodNetwork) + has a video pretzel making
Have you ever made pretzels at home? 
LivingSocial is the local marketplace to buy and share the best things to do in your city. With unique and diverse offerings each day, they inspire members to discover everything from weekend excursions to one-of-a kind events and experiences to exclusive gourmet dinners to family aquarium outings and more.