Today I'm sharing a beauty post. I had the chance to try Ageless Derma. This product is for your skin care routine. I know I'll never look like I did in my 20's, 30's and even early 40's but, I know I with proper care of my skin and trying products like Ageless Derma that I have a fighting chance to stay looking younger longer and take care of my skins over all healthy while reducing wrinkles or fine lines. Today I am sharing my Ageless Derma Retinol Vitamin K Eye Treatment review I had the chance to try the product over three weeks and am sharing the results of how it worked for me.
The Ageless Derma product I tried was the Retinol Vitamin K Eye Treatment;
This eye cream is suppose to be an anti-aging treatment that helps prevent and reverse signs of aging
It combines Retinol, the purest form of Vitamin A, with Vitamins C, E and K
These ingredients soften the appearance of dark circles, smooth fine lines and wrinkles, reduce puffiness and improve skin texture of the eye area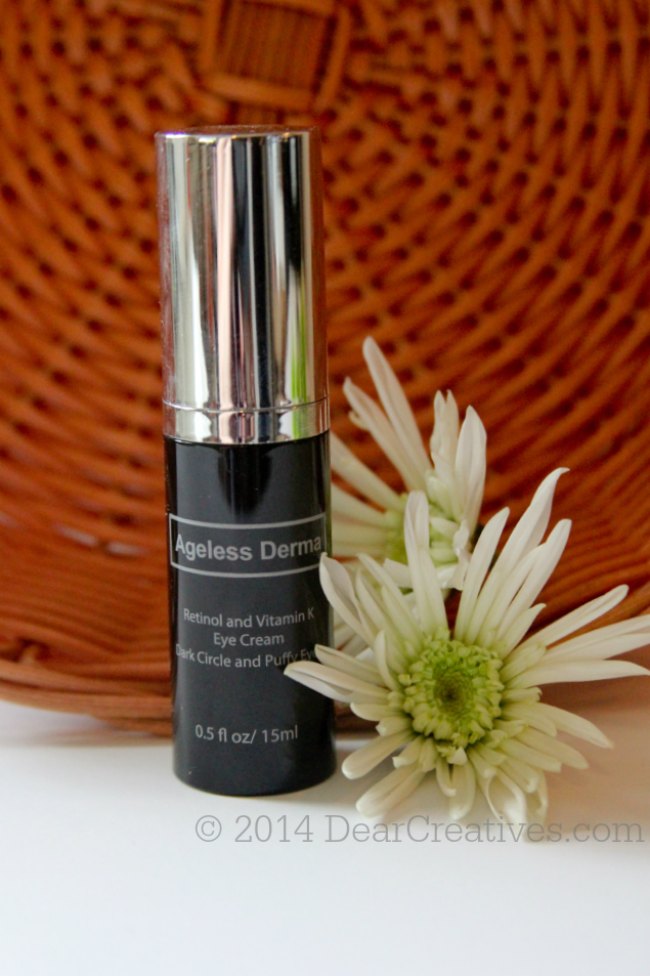 Honestly I used to never use lotions or creams on my skin other than sunscreen until about 5 years ago. I've been hooked on trying products ever since then. One because yes, I am aging. Two if I find the right products I can see how by using a product like Ageless Derma how it can help your skin look better! Wonder how much better my skin would be looking now if I tried them sooner!?
Long story short we all want to know which products work, which work better than others and which holds up to it's claims. Right? At least I do.The test to try Ageless Derma for three weeks and share how I liked the product and share how it worked for me.
First of all I don't suffer from puffiness unless I've had a good cry so I couldn't tell you how this product works reducing puffiness
I did have dark circles under my eyes from being tired, travel and who knows. By day

four

I could notice a difference in the dark circles decreasing!!
I don't have wrinkles but, do have fine lines. I did see some improvement over time with the cream moisturizing and softening my skin area near the eyes!
You don't have to use a lot of the product so a container this size will last you awhile
It goes on smooth, easy to spread and soaks into your skin
I did not have any reactions to the product and I have sensitive skin. They said it could cause a light peeling as the skin's cells regenerate or a slight redness. Neither occurred for me.
To use this product I applied a pea sized amount of cream on clean, dry skin and made sure to avoid direct contact with the eye. Then gently massaged until completely absorbed. Now this is getting real with you. I hope you don't run away! lol These photos are too real for me!
Before and After Use of Ageless Derma Photo
The before shot was taken with my old iPhone. Although you don't see the lines as clearly in this image I have fine lines but, I think our bathroom lights cast a funny yellow and red color on the pic making it look wierd. Gross right! But, from the photo next to it you can see the improvement in the dark circles.
The after shot was taken by the Mr. with my good camera. Thank goodness he still loves me. lol Here is a close up of how I look after using the product. Again, No make up! Yikes! But, you can see the darkness improved and my fine lines are not as prevalent.(well you can't really notice lines in the before pic due to the low quality pic but, they were there! only a bit worse ) Now you've seen me at my worst. Glad we got that over with! Now to get my makeup on and my hair and brows done! lol Thank goodness for makeup and good skin care products underneath!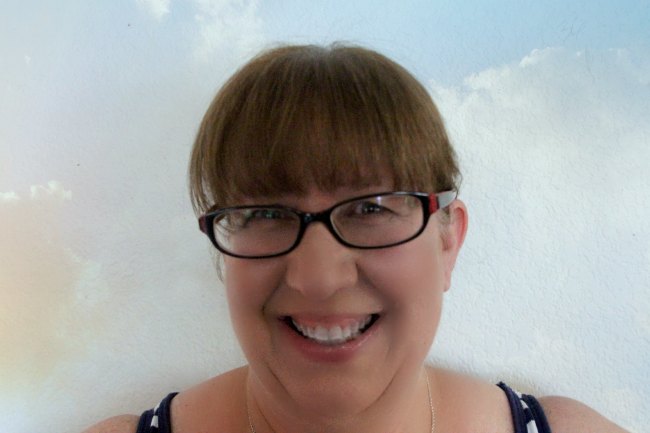 Now that's a little better! Whew! I feel like me again, well in my everyday hair pulled back look that is. Can't wait to share my next makeup reviews and beauty posts with you!
Ageless Derma Retinol and Vitamin K Eye Cream
Do you use moisturizer or eye creams?
I received one or more of the products mentioned above for free using Tomoson.com. Regardless, I only recommend products or services I use personally and believe will be good for my readers.