We have finally hit fall weather. Are you asking what to wear? I decided to pick my top fall outfit ideas. Are you looking for sweaters, jeans, and booties? I think this post will help you pull together an outfit to wear for fall. Get ready to throw some style into your wardrobe with any of these cute fall sweaters.
Looking for other ideas of what to wear? Be sure to search for fashion right here or check out our lifestyle posts.
Fall Outfit Ideas
Fall Sweaters
Fall Sweaters For Women
What's trending in sweaters for women right now? We decided to share our top picks and the best sweater looks for styling your outfits.
Boho Cardigan
I am crushing on this Reese Southwest Boho Cardigan. It has that California vibe the way it is styled but, you can definitely style this outfit with cowboy boots
instead of booties
. Hello, Texas! Warm-up to this cozy sweater with fringe for fall and winter. It's on my must grab list.
Boyfriend Sweater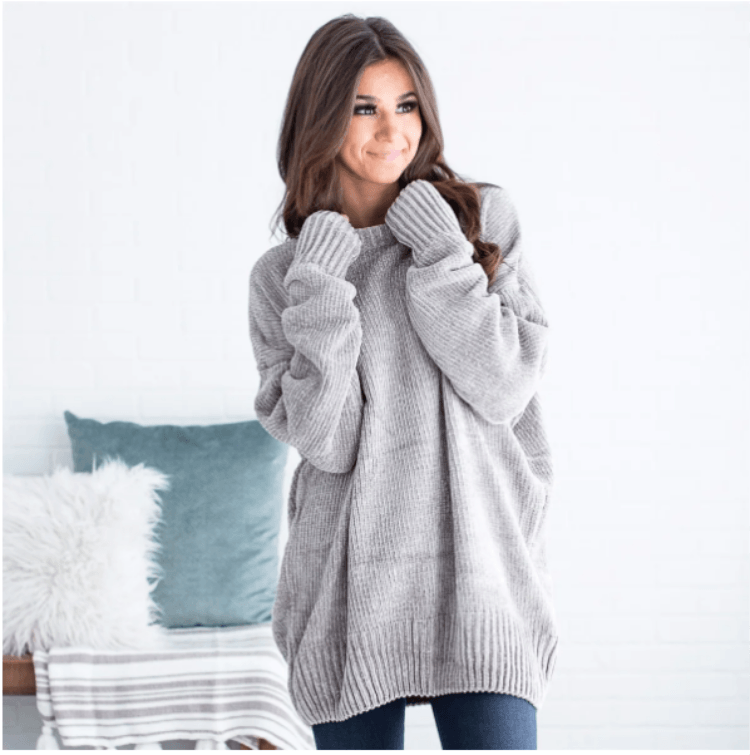 Cozy, comfy curl up on the couch, head to the pumpkin patch, gather with friends over coffee or take a fall walk… this Boyfriend Sweater comes in so many colors and sizes. Fall in love with the cozy oversized feel, soft velvety knitted sweater texture, and flattering fit!
Or try this oversized long leopard sweater in a similar boyfriend sweater style. it comes in 4 colors…
Popcorn Sweater
I love a good sweater with front pockets. They are perfect for working in the office, around the house or heading to pick up the kids. This cardigan features long sleeves, pockets and the softest fabric ever! Layer it over a cute tee and with your favorite jeans and booties!
Cable Knit Sweater
The cable knit sweater with a v-neck and button-up style is a classic look for fall. Comfortable and Cozy.
Cardigan Sweaters
Camo is really trending right now, you might like this camo cardigan.
A new go-to this season is buffalo check! Check out this stylish design with a hint of comfort, buffalo check cardigan.
Make a statement anywhere with this animal print cardigan.
This animal print jacardi is like the cardigan but, only warmer.
Cute Fall Sweaters
Jeans to pair with Sweaters
High Waist Flair Denim casual style that can be dressed up.
Statement Jeans are so stylish with a bit of a throwback to the '70s
Boots to Pair With Sweaters and Jeans
Need more ideas on what to wear?
View shop our style and fashion boards here
One of our favorite places to shop (here)